The gamification app has been created exclusively for the King Richard III Visitor Centre in Leicester, focusing on their marmite monarch Richard III. The first of its kind, the app is being used as a trial, with the expectation of garnering interest with more museums and heritage sites throughout the country. Each one unique to a new monarch.
The adventure sees His Majesty's Chief Historian, Graham, and his bumbling assistant Ali, on a mission back in time to find out if Richard III has the REX FACTOR. As if that wasn't difficult enough, Ali, has forgotten where he parked the time machine and is now trapped in the 15th Century! With the users help, Graham must jog Ali's memory by answering questions within the museum about Richard III.
As with all Useeum games the phone is the tool not the focus. The user must find and answer questions about real exhibits in the museum, with correct answers bringing Ali closer to remembering where he parked that blasted time machine.
To continue our relationship with Rex Factor and bring to life their IP in this new medium has been so rewarding. There is huge potential to develop more with the brand and bring the warmth of Graham and Ali to wider audiences.

Tinmouse's Founder, Tom Sanders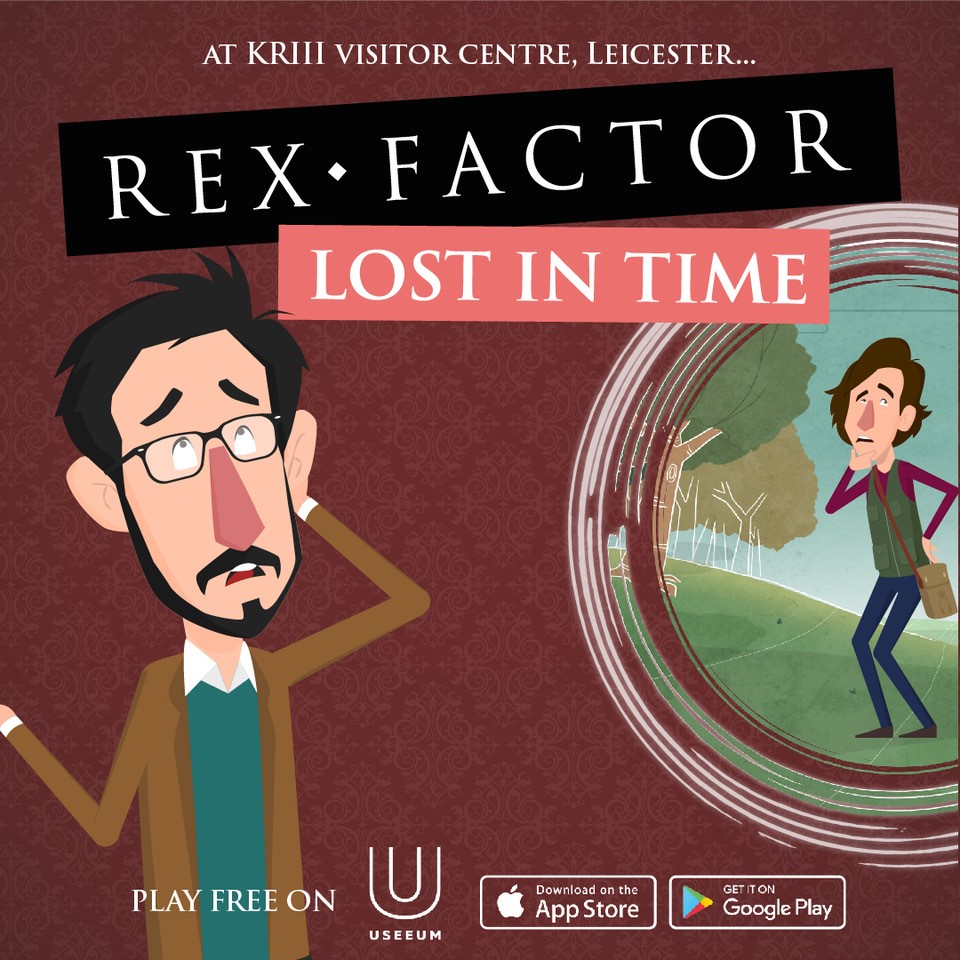 It has been great to work with Tinmouse in bringing our podcast to life in this app. The life of King Richard III and his recent discovery is a fascinating story, and it has been a real privilege to base our adventure inside the KRIII Centre.

Rex Factor
Its been ten years since the amazing dig that discovered the remains of Richard III. It's still an incredible story and we love how this interactive game brings it to life. We hope visitors of all ages will enjoy playing it.

Rachel Ayrton, Learning & Interpretation Manager at King Richard III Visitor Centre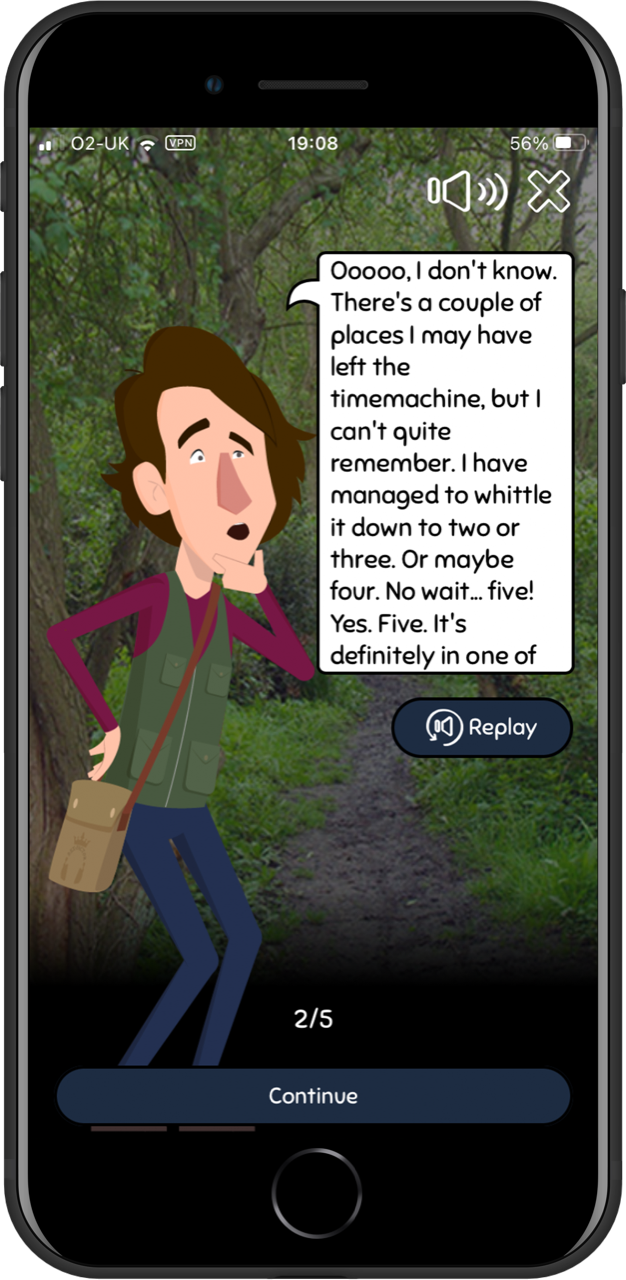 The app launches on 15th October on the Useem app and can be downloaded via Apple Store and Google Play. The game can be played in the KRIII Visitor Centre in Leicester from the same date.
Further to the app, Tinmouse are a continuing their work with Rex Factor to grow their IP into further areas beyond the audio world.
For further information, please contact Charlotte Somerston on 07834 825 454.