Shouldn't we all be using our businesses for good, thinking about the bigger picture? It has taken 5 years to get here, but Tinmouse is now on track to be more than just an animation studio.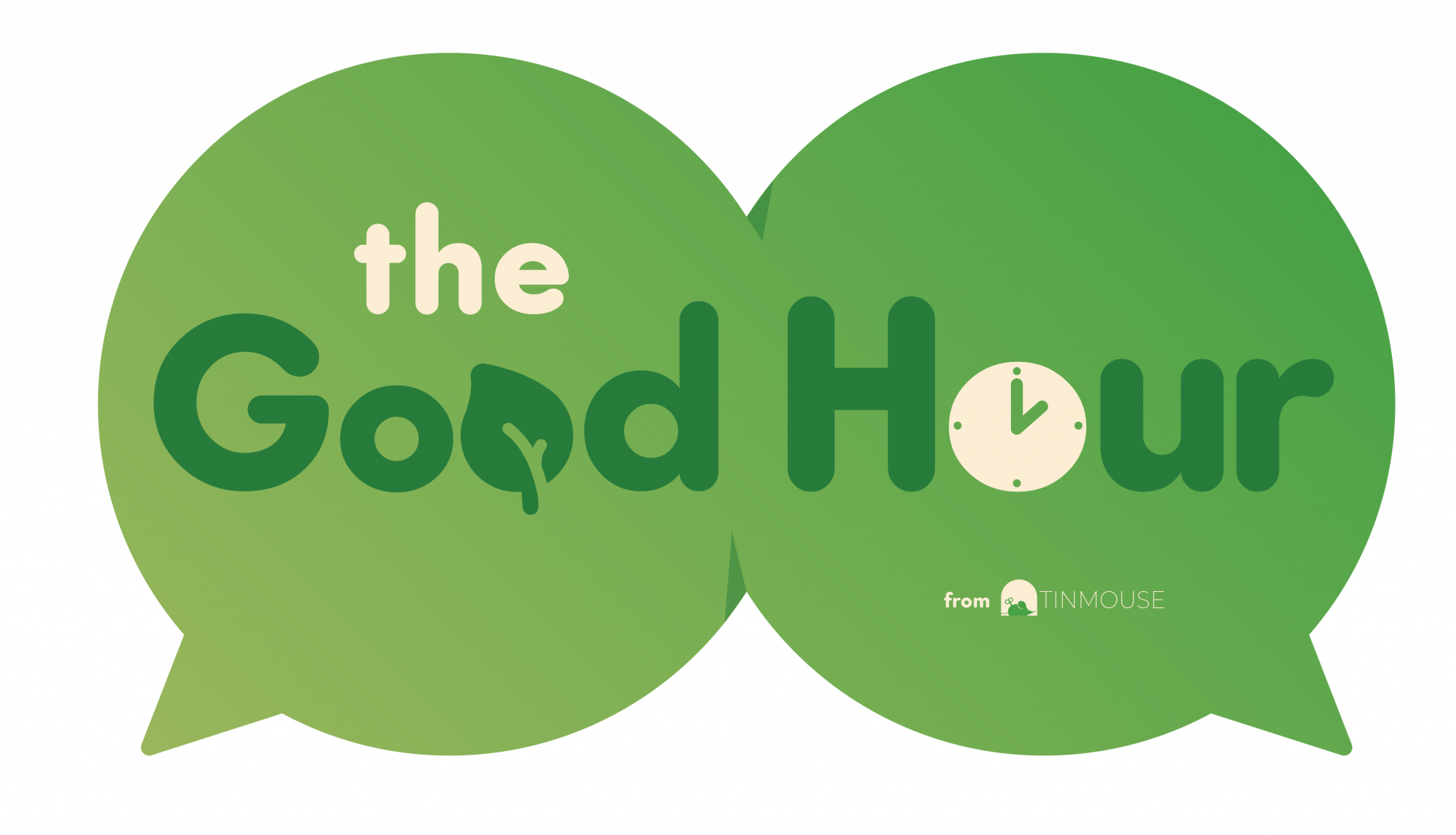 The Good Hour is the product of our first five years of business and one that we are proud to initiate and champion. The early years of business, for us at least, was all about creating great work, gaining trust with our clients and keeping our heads above water. This sometimes led us down some debatable paths, including projects for controversial oil and gas companies.
The money was good and it helped us financially build the company, so there should be no shame in that, but over the last 2 years these projects probably totalled 25% of our output, which ultimately made us all question "Was this really what we wanted to do?"

Reaching our 5th birthday this year, it was time to take the plunge and re-think Tinmouse. Being a small team it felt important for us to work together to find out exactly what we all wanted out of the business.
Our conversations in and around work would frequently focus on sustainability issues, whether that be plastic waste, climate change or our meat-free diets. This common ground was a natural foundation to create a business that promoted sustainable values and doing good.
With lots of ideas and no way to channel them we brought in business consultant Charlotte Somerston to help us streamline. The process was all consuming, with a LOT of back and forth, making sure our messaging and ethos was ingrained into the fabric of the company. It was a direction that needed to please and inspire everyone both inside and outside.
Finally we saw the light. Tinmouse Animation Studio simply became Tinmouse. Turning ideas into stand out animation, paralleled with a green initiative of Turning ideas into good.
We were now more than an animation studio.
We now collaborate with a charity every year, this year Friends of the Earth, donating our time and services to their content teams. We have an education partner to promote geography and better world understanding to 7-11 year olds, and every year we offer the chance for our employees to donate a share of the company's profits to good causes and charities. Plus we have been and always will be a remote working, commute free studio, actively lessening our carbon footprint.
However this process, most excitingly, gave birth to The Good Hour. Our open challenge to companies and freelancers to spend at least one hour a month generating new ideas to improve sustainability within their businesses. And it really is that simple. A one hour meeting with your colleagues to talk and generate ideas on how to improve your company's green credentials and sustainable responsibility. Small steps every month can and will make a huge difference over the course of a year and our Good Hour platform is here to help and inspire.
The Good Hour has been created to provide a space where like-minded businesses and individuals can exchange ideas and create awareness of how to be kinder to our world, ourselves and each other. With a focus on sustainability, the climate and recycling.
We've set up a webpage that has a growing list of free resources (www.tinmouseanimation.com/thegoodhour) for businesses and freelancers to download and take their first steps in making their businesses more sustainable. Including guides on Workspace to Greenspace and Tips for a Sustainable Office, containing everything from sustainable printers to where to recycle your e-waste, which eco cleaning products to use and suggestions on energy suppliers.
We have put these things in place at Tinmouse and are now campaigning for others to do the same.
To get you started we've put together a simple guide on how to conduct your first Good Hour meeting here. Use it and see how it can transform your business and create a better world.
At the start of this year we said no to oil and gas clients and those that went against our values. We looked to become more sustainable and to actively promote this through our work, company philosophy and The Good Hour. If every business can use their standing to take an active role in becoming more sustainable, more good, then the difference we can make to our planet, our people and ourselves will be huge. Will you take our Good Hour pledge? Sign up on our website and get started today.
Don't forget to let us know how you get on and let's keep the conversation flowing.
Words by Tom Sanders, Creative Director and Founder of Tinmouse