The U.K. has a dedicated high-end CG animation feature studio after Locksmith opened its new London complex on Monday.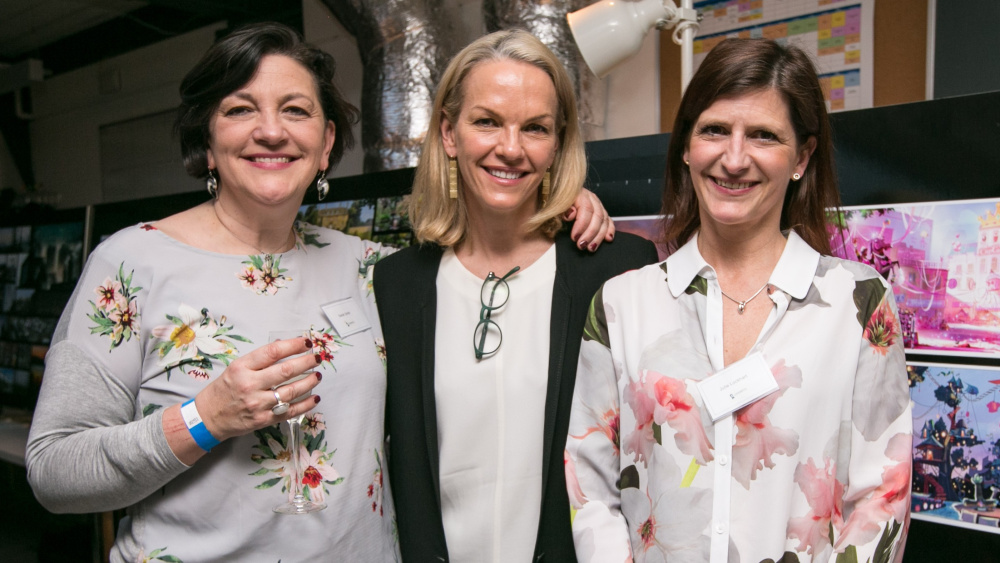 Locksmith was founded in 2014 by writer and producer Sarah Smith, producer Julie Lockhart, and entrepreneur Elisabeth (Lis) Murdoch. It has a production and development deal with 20th Century Fox.
The new studio is situated in London's well-heeled Primrose Hill neighborhood. It encompasses 5,000 square foot of studio space over three floors, which will house 70 artists, staff, and crew. It will also be a base for writers, directors, and producers working on Locksmith projects.
The British animation sector is currently benefiting from favorable exchange rates and hard-won tax breaks. The new studio is a major infrastructure addition. Locksmith, which counts VFX house Double Negative ("Godzilla") among its backers, plans to release an animated feature every 12-18 months.
The Locksmith team and talent from its projects officially opened the studio at a launch bash in London on Monday night.
"The studio gives a home to Locksmith's high-flying ambition to create a major new strand of CG-animated movies here in London. It's a wonderful building – but it's the artists it houses that are our greatest assets," they added. "We hope it will add to the appeal of London as a world-class destination for the best animation talent working today."

Co-CEOs Sarah Smith and Julie Lockhart.
The first project out of the Fox deal will be "Ron's Gone Wrong," which will be released in November 2020. It tells the story of robots programmed to become best friends for kids. When one boy gets a robot that doesn't work and has to teach it about life, it sets up a tale about friendship in the digital age.