This month our spotlight is on Locksmith Animation as we're talking to Sarah Smith, co-founder of the acclaimed Locksmith Animation studio, the UK's premiere high-end CG feature animation studio who use their craft to tell unique, original stories, that delight and entertain.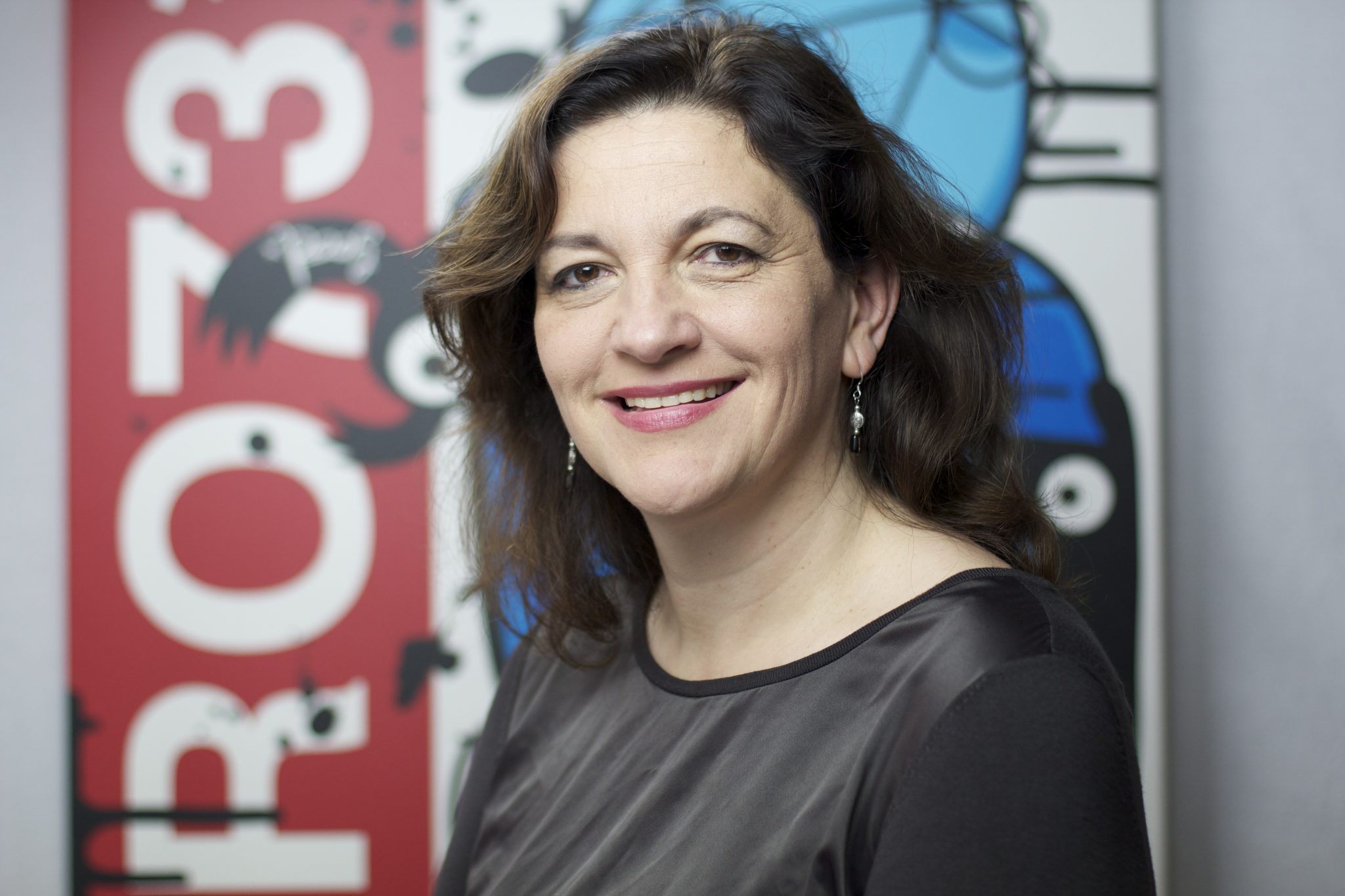 Locksmith Animation is a UK-based, high-end CG feature animation studio making films for a global family audience across multiple platforms. Can you give us a little backstory about when and how it was founded?
I met Julie at Aardman in 2010, when she was producing the stop-frame feature The Pirates! A Band of Misfits for Sony, and I was writing/directing the CG movie, Arthur Christmas, also for Sony. At that time there was no high-end CG feature animation pipeline in Europe, so the Aardman crew and I went to Los Angeles to make Arthur at Sony Imageworks. I learnt a ton in LA, and met lots of people I wanted to work with again. But I was committed to the UK, as I love the creative community here. The answer was simple – set up the UK's very own Disney/Pixar/DreamWorks competitor, right here! Just a teeny bit ambitious… But in truth London had so much to offer – a world class VFX industry, access to amazing original IP, proximity to the animation colleges of Europe – and of course the tax credit. Happily, Julie went for it; we read up on Business Plans and started marching the streets with our own. We were incredibly lucky to meet Elisabeth Murdoch – one of the only people in this country you can imagine buying into a dream that big. She partnered with us and Locksmith Animation was born!
How wonderful! What would you say are Locksmith Animation's core values in connecting with audiences?
We passionately want to make films that talk to kids about their lives. We want to reflect their contemporary world, their big experiences, and ideas. And we want to create big movie experiences that give them the same breadth of entertainment, ideas and emotions that we so love in adult films. This was the idea starting out. Shortly after, I went through some serious health issues. That made it vividly and personally important to me that every film should carry a message in a bottle to my and others' kids. Those conversations you have with your kids at night – you know, the big stuff that wells up about friendship, self-worth, fear, losing parents, growing up – something of that should be at the heart of every project. Oh, and we like funny too. We're very big on funny.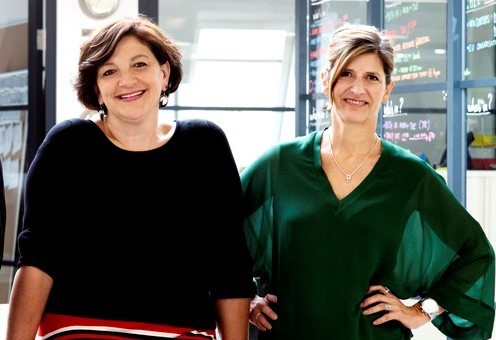 What can you tell us about Locksmith's first feature film, Ron's Gone Wrong?
If Locksmith's films are about kids' contemporary lives – 'Ron's Gone Wrong' is about the cause of the most heated debates in their homes on a daily basis: screen time. The film was inspired by watching our kids disappearing into the online world – a playground to which we can't accompany them – and observing its effects on their relationships, and self-esteem. Then I saw a screener of Spike Jonze' 'Her', and thought, we have to make that film for kids, to helps them evaluate those experiences.
The movie tells of 12-year-old Barney Pudowski, an awkward kid struggling to make friends. When the latest screen device sweeps the world in the form of the wonderful walking, talking, digitally connected 'B*Bot', Barney believes it is all he needs to finally propel him into the social world. But his hopes are dashed when he ends up with 'Ron', a malfunctioning, bot with no WiFi, that has only 5% of its programme downloaded and can't even remember his name. As Barney tries to teach Ron how to be a 'friend,' the two are catapulted into a wild and hilarious adventure.
The film is in production right now with five-time Oscar®-winning VFX firm Double Negative providing the digital pipeline. Disney will release the film globally next Spring.
We are currently living in unprecedented times worldwide – how has Locksmith Animation team been coping with the impacts of the Covid-19 pandemic?
Within an extraordinary two-week period, we moved our operation entirely to remote working. We have over 250 crew members working from home…designing, shooting, editing, animating, and lighting the film from their lofts and living rooms. They use remote dial ins to the CG pipeline, with directors and producers reviewing on Zoom. It's massive and, in some ways, absolute madness! Yet it's also kind of wonderful. The patience, humour and diligence of our team is amazing and touching. It feels like we're in the trenches together and there's huge camaraderie.
Do you feel that there will be a shift in the landscape of the animation sector and how industry operates moving forward?
I believe our industry will bounce back, people will want movies and TV shows and escapism and entertainment, and our businesses will recover and flourish again. Everyone talks about the fact that we have proved homeworking works. We have indeed shown that all kinds of tasks can be done remotely and that will mean some flexibility in the future. But I think this period will on the contrary make us value in-person contact in a creative community far more. Locksmith was founded on a belief in the value of a film making team working together in person here in London. I think the lock-down will confirm how precious is the company and presence of our colleagues when we are finally able to resume working together. I hope we will never take that for granted again.
What are you doing as a studio to keep morale high?
Our Associate Producer started our now famous (or infamous) themed production Zoom meetings every Friday. The first week we all dressed up like newscasters or weathercasters, etc., with appropriate backgrounds! Then we went on to album covers, Sci Fi, famous art. They are incredibly funny and creative people so the results are fabulous – you can't wait to sign in on a Friday and see everyone! It's a great example of how everyone can lean into their imaginations to help them through difficult times such as now.
What other projects are you working on?
We recently announced a distribution partnership for our future theatrical features with Warner Bros. Pictures. We're absolutely delighted to be part of the Warner Bros. family. We have a number of projects currently in development with them.
We also recently announced our partnership with Richard Curtis, developing his wonderful series of Christmas children's books as a feature under the title The Empty Stocking. This is Richard's first animated project and we're so thrilled to be working with such iconic British talent. He is currently writing the screenplay with Peter Souter. The film is being produced for digital platforms (keep watch for an exciting announcement soon…).
Follow Locksmith Animation on twitter and instagram.