The UK-based production company has announced the highly anticipated release of Moontopia, a captivating new Fortnite adventure, available for players on July 28.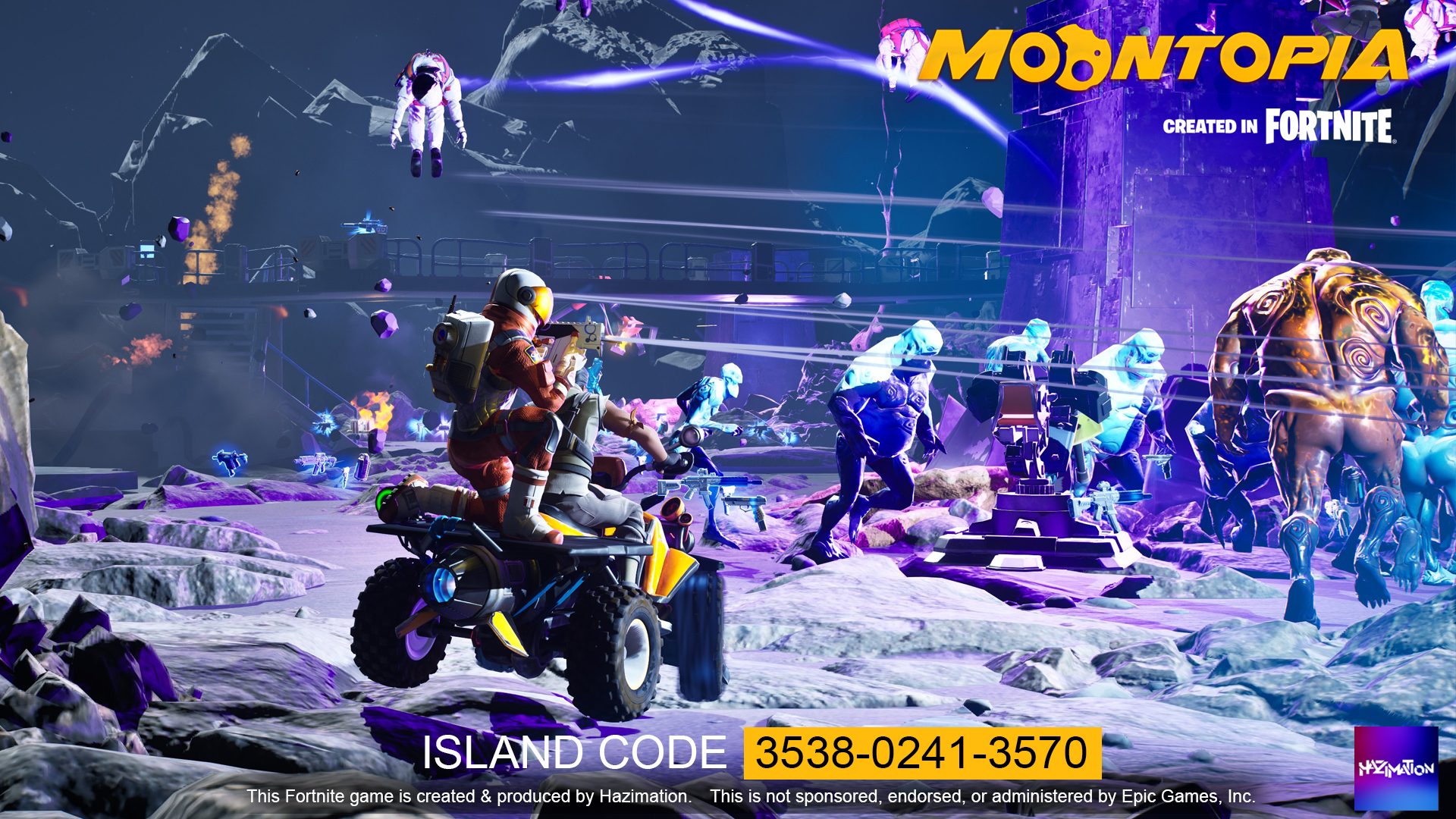 Moontopia takes players on an epic journey through a mysterious alien moon situated in close proximity to Earth. Upon a sudden crash landing, players find themselves entangled in a fight for survival against interstellar invaders and colossal lunar beasts, all while desperately striving to find their way back to their home planet.
HaZimation's Moontopia pushes the boundaries of gaming and storytelling, leveraging the latest software advancements to deliver an unparalleled gaming experience. The game was crafted using the innovative Unreal Fortnite Editor (UEFN), coupled with the power of Unreal Engine 5.1 and Cinema 4D, ensuring seamless visuals and smooth gameplay.
Our team has crafted a unique blend of action and storytelling that will transport players to a world they've never experienced before. With so many players across the globe playing Fortnite, we can't wait to see players challenging themselves and cooperating with others in this brand-new adventure. We're excited to finally unleash Moontopia upon the Fortnite community.

Hasraf 'HaZ' Dulull, Game Director and Co-Founder of Hazimation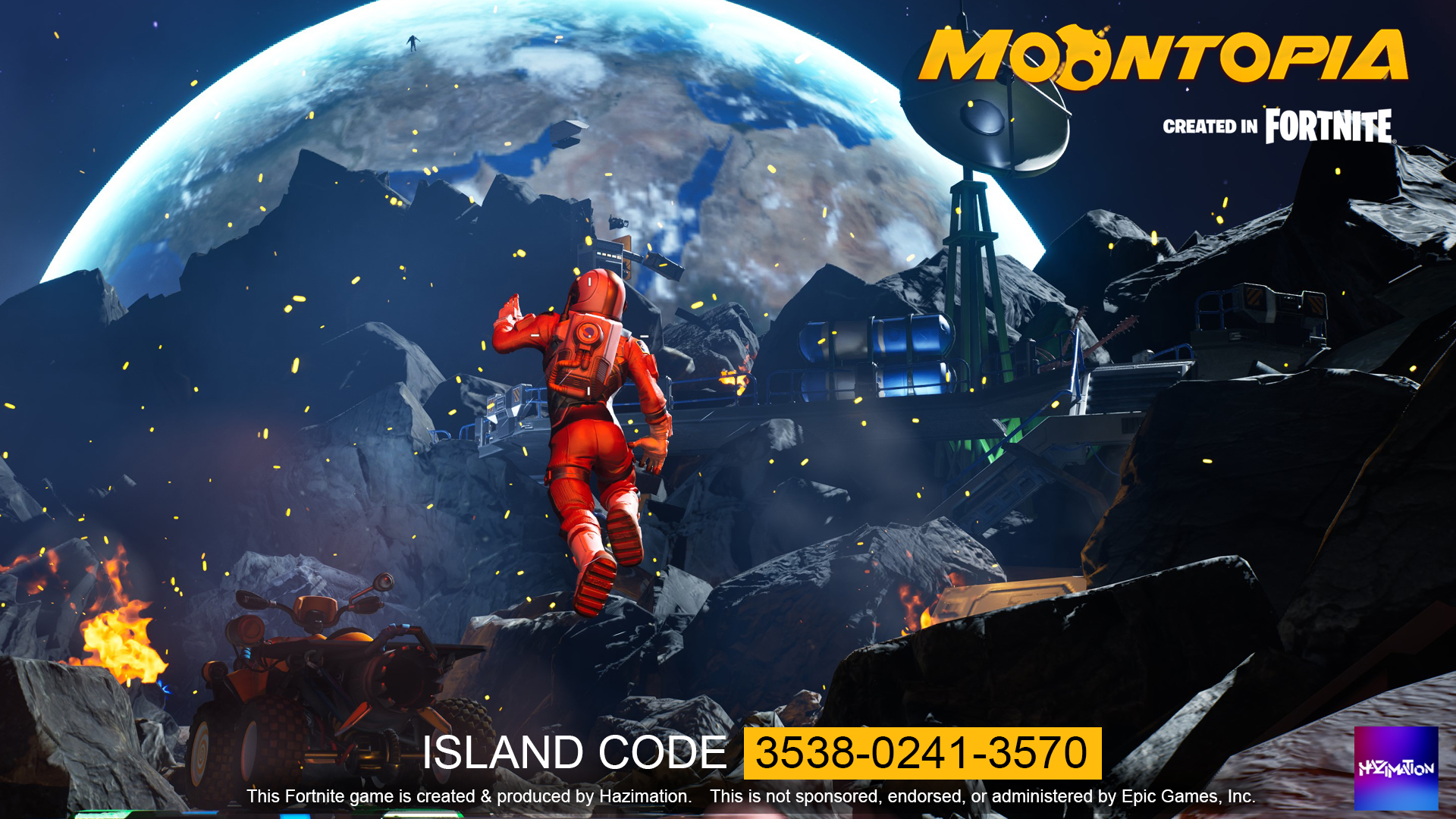 Moontopia is not limited to solo play, as the game includes a multiplayer mode. Players can team up with friends or against each other on the Fortnite platform, forming groups of up to six players to take on the challenges that await them on the mysterious moon, including saving astronauts trapped by energy beams, zip-lining across a deep crater with monsters below, driving moon buggies and more.
Moontopia can be accessed through Epic Games' Fortnite on the following platforms:
PlayStation 4, PlayStation 4 Pro, PlayStation 4 Slim and PlayStation 5
Xbox One, Xbox One S, Xbox One S All-Digital Edition and Xbox One Series X|S
Nintendo Switch and Switch Lite
Watch the Moontopia trailer below.