HaZimation's high concept animated feature film, RIFT, will have its UK premiere at BUFF 2022, which runs from November 26th to December 3rd this year.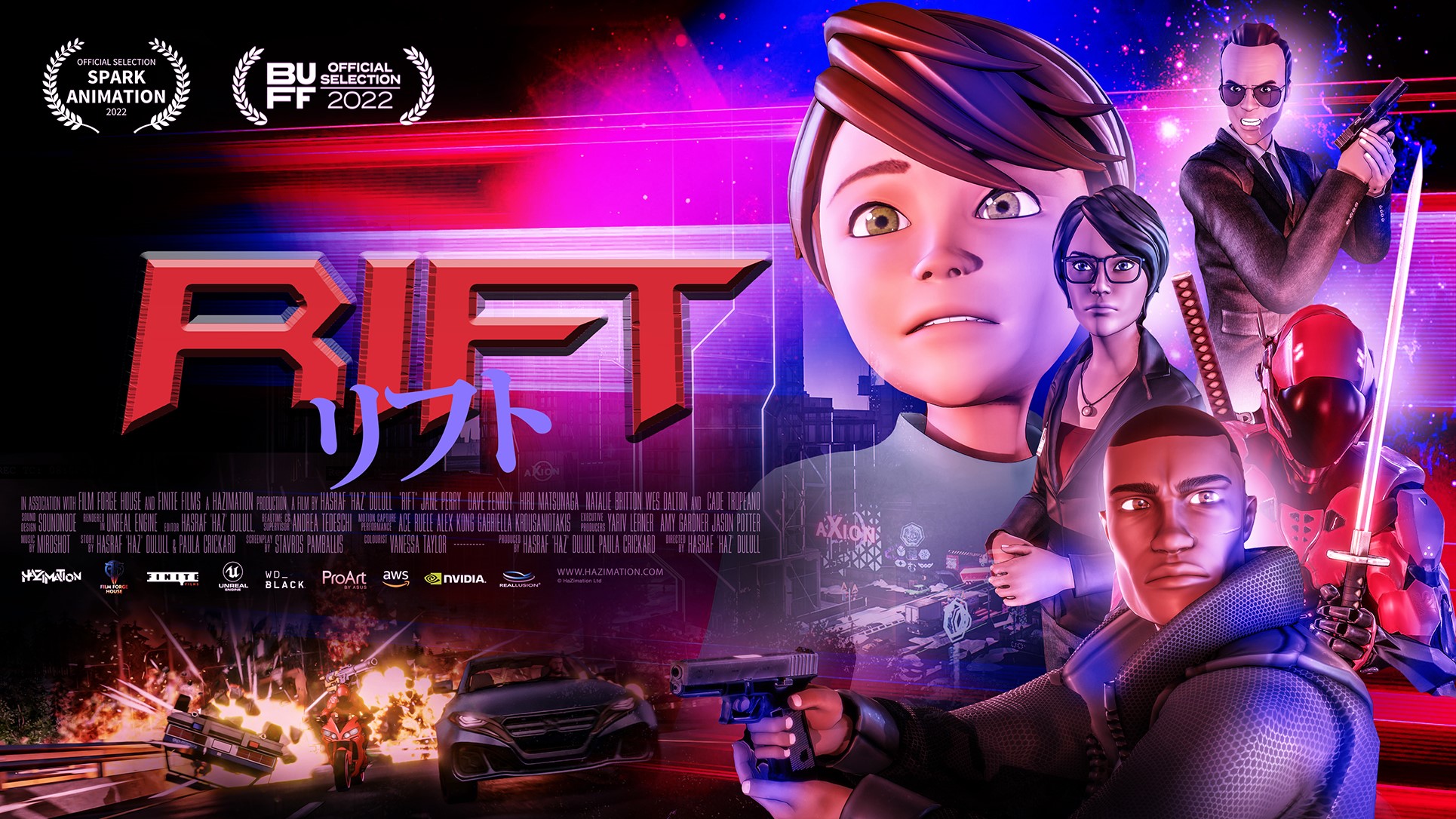 Produced by HaZimation, RIFT recently had its world premiere at the Oscar accredited festival SPARKS in Vancouver. Today, they are announcing that RIFT will be getting its UK premiere at the BAFTA accredited festival, BUFF (British Urban Film Festival). It will take place at the RichMix venue in London on November 29th, followed by a Q&A with the filmmakers.
The cast includes BAFTA-award winning actor, Jane Perry (Cyberpunk 2077; Hitman, Returnal), Dave Fennoy (The Walking Dead) and Cade Tropeano (Black Bird), with motion capture performances from Ace Ruele (Eternals) and Alex Kong (What If).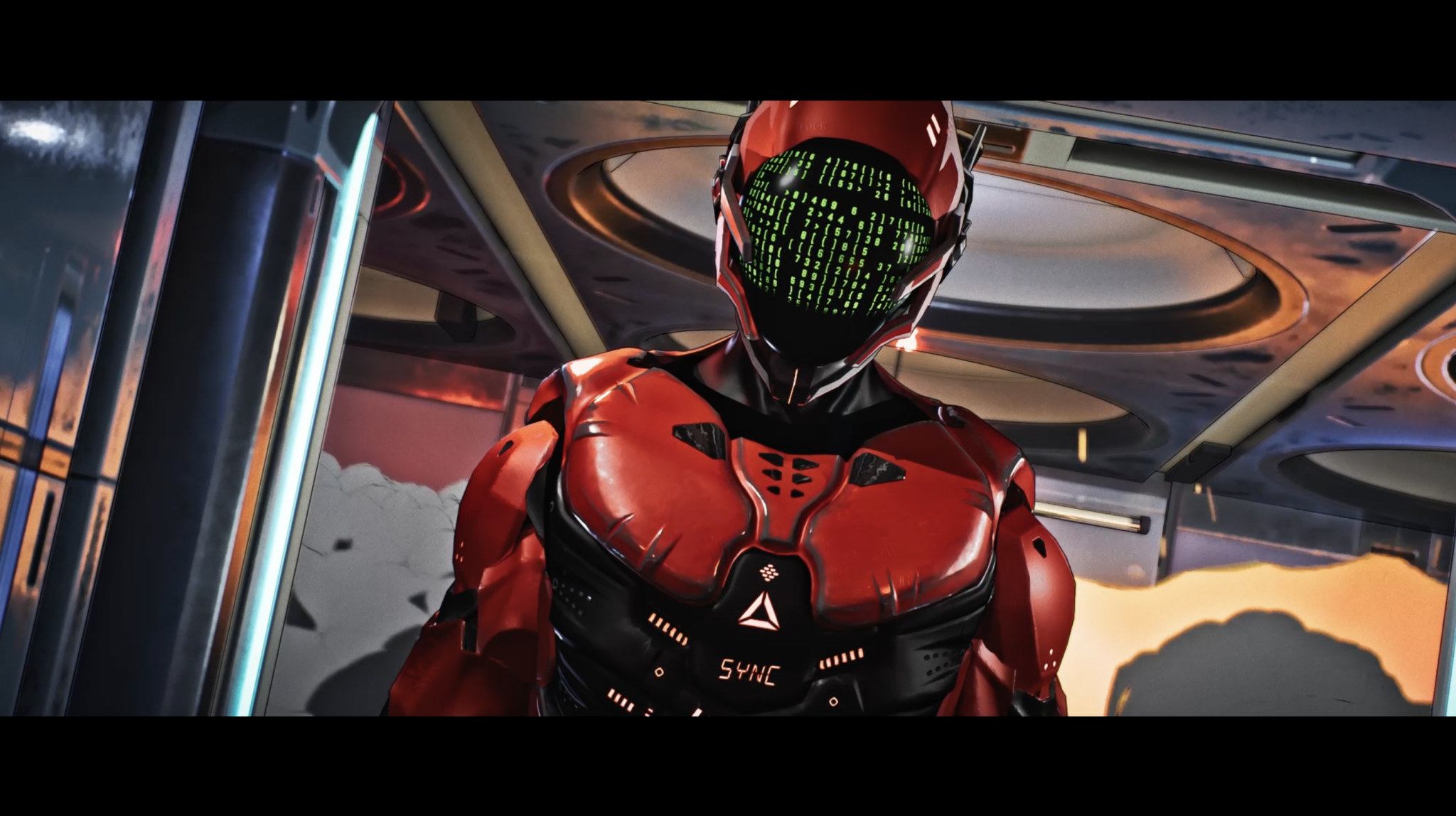 Written by Stavros Pamballis (Siege On Liperti Street), RIFT is about a former marine who goes to extreme measures to save his kid brother, who has the ability to tap into multi-dimensions across space and time.
Max, a young boy held captive in a research facility uses his ability to create rifts in the fabric of spacetime, across parallel universes, looking for the one in which his brother Leon, a former marine, manages to rescue him. With attempt after attempt ending in Leon's death, the strain starts to take its toll on both brothers. When Max discovers his captors are using his power against him, he realises he must stop focusing on how the story ends and rewrite the story from the beginning.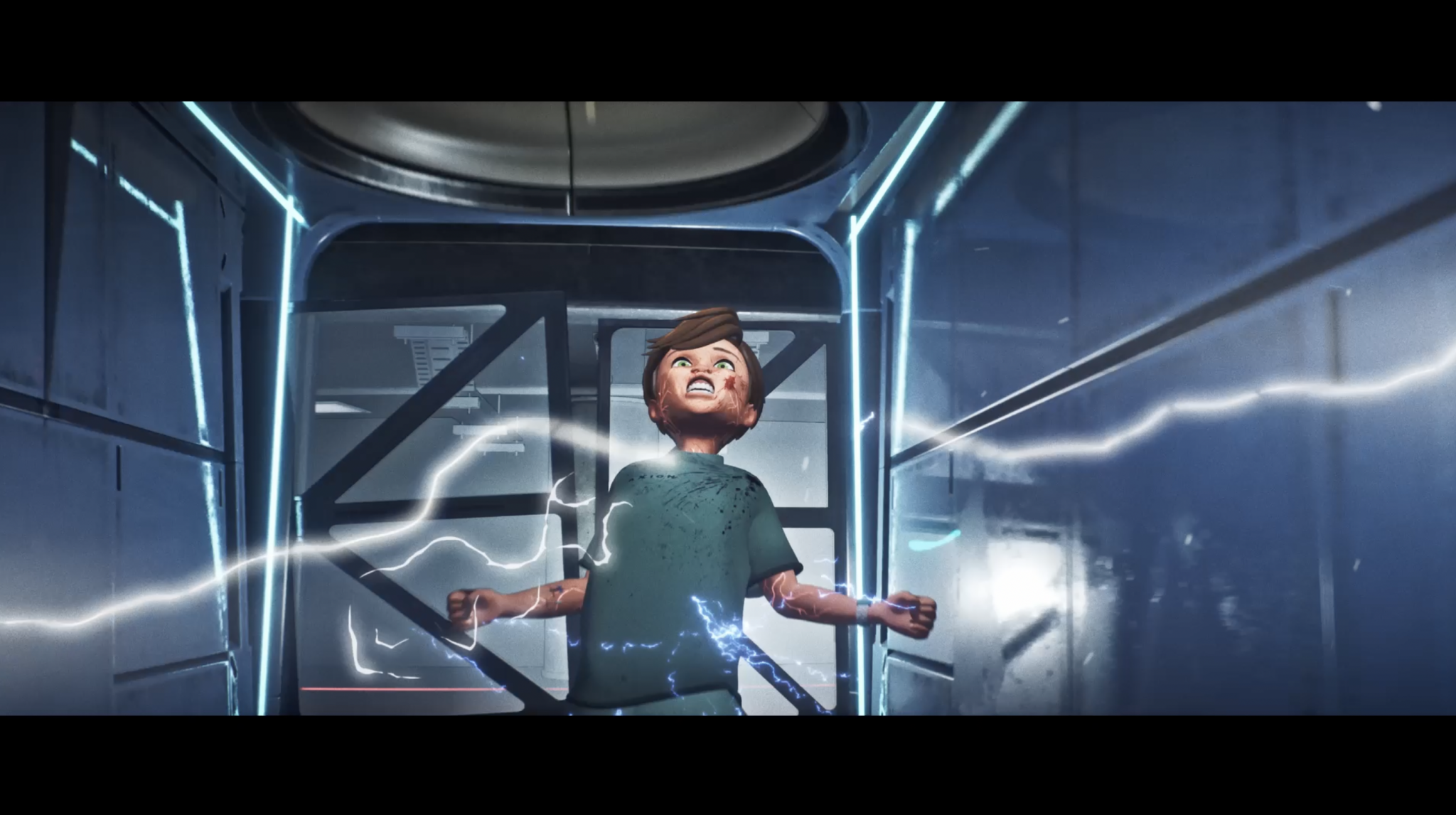 RIFT is directed and produced by Hasraf 'HaZ' Dulull (Disney's Fast Layne; The Beyond; 2036 Origin Unknown) and produced by Paula Crickard (Jolt; The Protégé). The film's executive producers are Yariv Lerner (Rambo: Last Blood; The Hitman's Wife's Bodyguard), Amy Gardner (Identicals) and Jason Potter. The film was graded by colourist Vanessa Taylor (The Northman).
We are pleased to announce that RIFT will have its UK premiere at BUFF 2022. RIFT is a tour de force rollercoaster ride of big and intense action, with edge-of-the-seat thrills and emotionally charged moments, as the story pulls the audiences into the mind-bending multi-universe. The story is driven by diverse characters that do not play on the usual tropes, and the feature length movie is produced entirely using video game technology (Unreal Engine) – this is one of the first for British animation.

HaZ Dulull, Director of RIFT
Watch the trailer below and book tickets to see the film at the BUFF 2022 festival here.