Channel 4's and Universal Pictures Content Group's special animated adaptation of Judith Kerr's much-loved classic children's book, Mog's Christmas, will be produced by Lupus Films.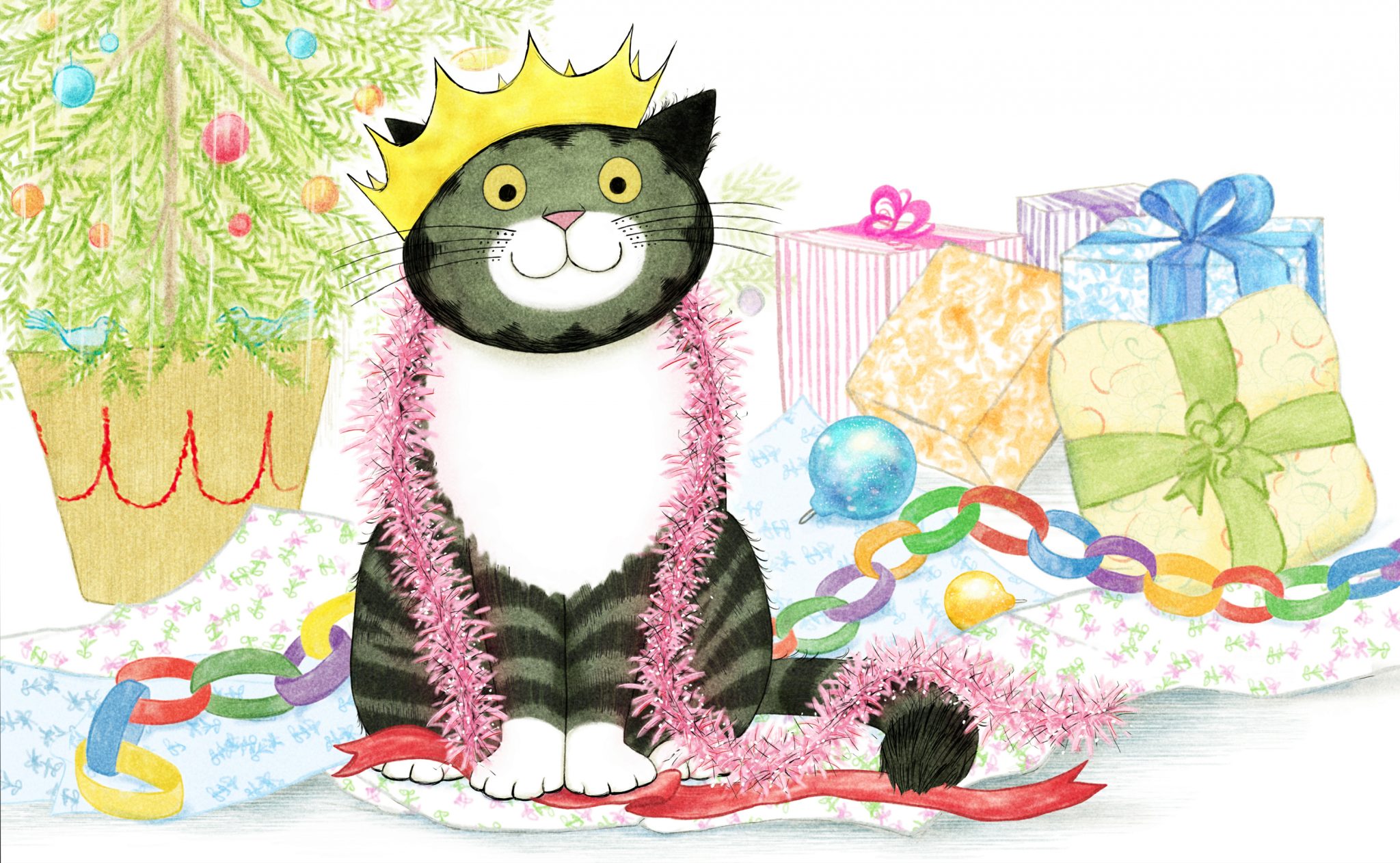 Channel 4, in association with Universal Pictures Content Group, has commissioned a new hand-drawn animated special, produced by Lupus Films, for HarperCollins Children's Books and Universal Pictures Content Group, of classic children's book Mog's Christmas in the 100th anniversary year of Judith Kerr's birth. The team last worked together on Channel 4's Emmy award-winning seasonal hit – an adaptation of Kerr's The Tiger Who Came to Tea – which was the third highest-rating programme on the channel in the whole of 2019.
A sparkling voice cast led by narrator Adjoa Andoh (Bridgerton, Broadchurch) brings Mog's family and neighbours to life. Claire Foy (The Crown, A Very British Scandal) plays Mrs Thomas, Benedict Cumberbatch (Sherlock, Dr Strange) is Mr Thomas, Miriam Margolyes (Harry Potter, The Age of Innocence) and Maggie Steed (Paddington 2, Fisherman's Friends) play the Aunts, Zawe Ashton (Mr Malcolms List, Fresh Meat), is one of Mog's neighbours, Mrs Gaynor, Charlie Higson (The Fast Show, Ted and Ralph) plays the Jolly Uncle, comedian Gareth Berliner (Doctor Who) is the Chestnut Seller and newcomers Amelie Law and Teddy Skelton play children Debbie and Nicky. Meanwhile, Mog's purrs and miaows will be provided by Tacy Kneale, Judith Kerr's daughter, who said, "Our own Mog was a huge part of my childhood. I hope I've done her justice!"
Created by Judith Kerr the author/illustrator and based on the antics of her first family cat, the Mog series of books started with Mog the Forgetful Cat, which was first published in 1970 by HarperCollins Children's Books and has never been out of print. The warm-hearted and funny adventures went on to inspire a further 17 picture books in the series, selling over four million copies worldwide and translated into 21 languages.
In Mog's Christmas, Mr and Mrs Thomas and their children Debbie and Nicky are busy making preparations for Christmas. With two Aunts and a jolly Uncle also staying in the house, Mog, the beloved family cat, is feeling a bit ignored. When Mr Thomas and the two children arrive home with an enormous Christmas tree, Mog takes fright and scrambles onto the roof for safety. Regardless of the Thomas family's attempts to rescue her, Mog does not manage to come down. Despite everyone's fears, Mog has a magical night in the snow with a cat-themed Christmas dream. The next morning on Christmas day, when a hungry Mog hears the mention of breakfast, she falls down the chimney and arrives in the kitchen to the surprise and relief of all the family. At last Mog has everyone's attention, and a Happy Christmas is had by all!
We are utterly delighted to be bringing Mog to screen with our partners. It is the perfect Christmas tale full of fun and adventure with a star-studded cast including Claire Foy as Mrs Thomas and Benedict Cumberbatch as Mr Thomas. Channel 4 has a long-standing relationship with Lupus Films and together with their creative flair we have brought so many classic stories to the screen that have been enjoyed by generations of viewers. Judith Kerr's much-loved Mog will be a great addition to this collection and a really special festive treat for the audience.

Gwawr Lloyd, Drama Commissioning Editor at Channel 4
We are delighted to create another animated film for Channel 4 and Universal Pictures Content Group working with our long-time collaborators, director Robin Shaw and screenwriter Joanna Harrison. This festive, family-friendly tale has huge cross generational appeal and is the perfect literary classic to adapt for the whole family to come together to watch. We are thrilled to once again bring Judith Kerr's delightful illustrations to life in animation and to do so in the 100th anniversary of her birth feels very special.

Ruth Fielding, Producer and Co-Founder of Lupus Films
HarperCollins Children's Books is proud to be the home of all of Judith Kerr's books. We are thrilled that the beloved Mog will now be introduced to a whole new generation of children through this delightful animation.

Juliet Matthews, Colour Publisher at HarperCollins Children's Books
Mog's Christmas was commissioned by Gwawr Lloyd, Drama Commissioning Editor and Caroline Hollick, Head of Drama at Channel 4 in association with Universal Pictures Content Group and produced by Lupus Films' founders Camilla Deakin and Ruth Fielding together with executive producers Juliet Matthews at HarperCollins Children's Books, Judith Kerr's children Tacy and Matthew Kneale and Ann-Janine Murtagh. Universal Pictures Content Group will manage the global distribution and marketing for the animated special outside of Channel 4's rights.
The special is directed by Robin Shaw (Director of The Tiger Who Came to Tea, Co-Director of We're Going on a Bear Hunt, Assistant Director of The Snowman and The Snowdog) and written by Joanna Harrison (who adapted The Tiger Who Came to Tea, co-directed We're Going on a Bear Hunt, and was Co-Writer and Art Director on The Snowman and The Snowdog). This new animated special will see a team of artists bring to life Judith Kerr's vivid illustrations in Lupus Films' distinctive, hand-drawn animated style from their studio in London.