The CG animated special has secured a raft of sales in the first six months since its launch at MIPCOM '22.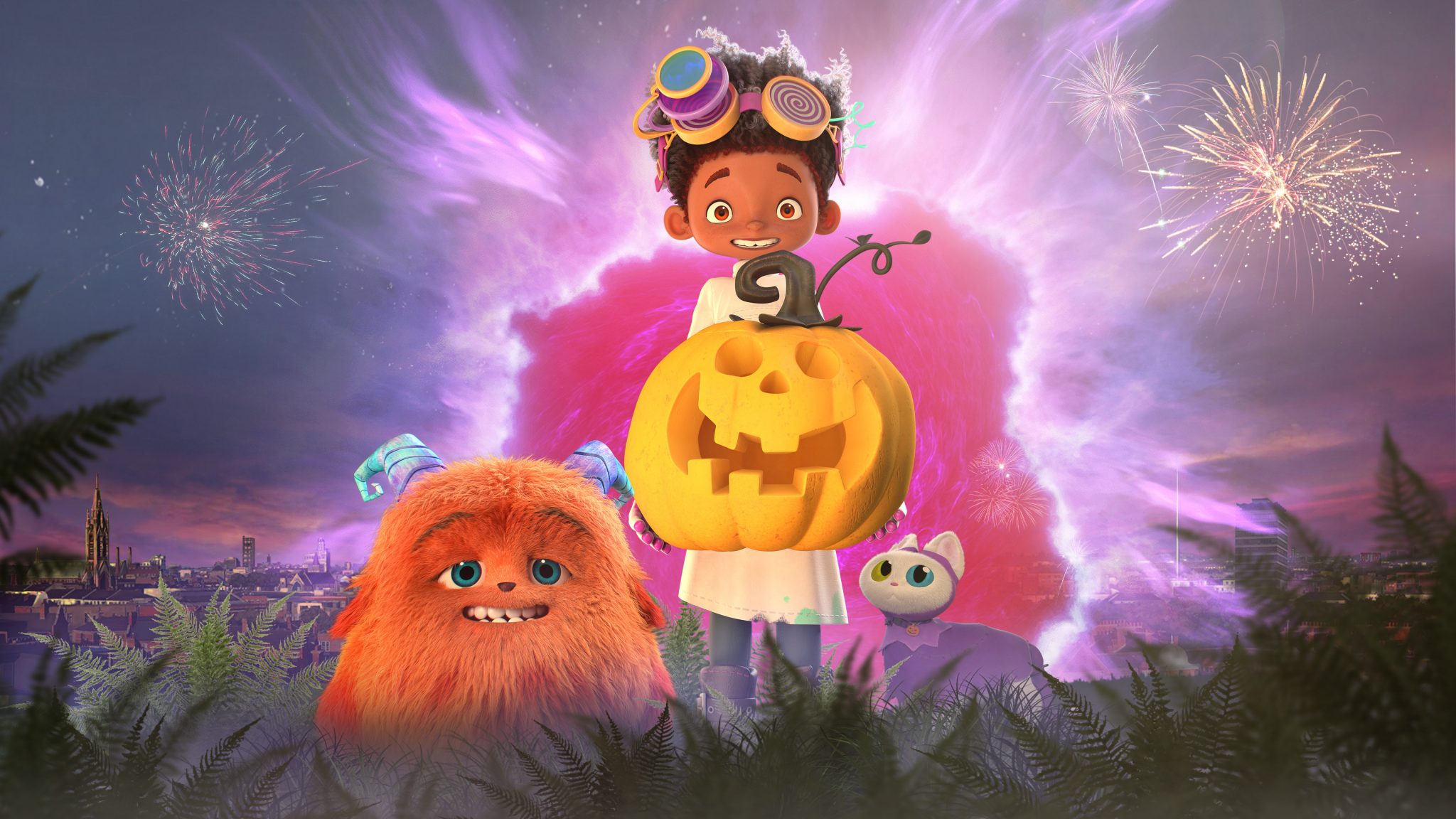 Following the announcement that award-winning London-based production company Lupus Films and much-lauded Dublin-based Dream Logic Animation Studios appointed boutique distribution company Serious Kids to distribute their Sky Kids/Kika original Halloween animated special The Ghastly Ghoul (1×30"), the CG animated special has secured a raft of sales in the first six months since its launch at MIPCOM '22.
Canal+ have acquired exclusive French Pay and VOD rights of the UK/Ireland/Germany co-production and KMBO will also release the film theatrically in France this Autumn. In the Nordics, YLE Finland, DR Denmark and SVT Sweden are on board too. Elsewhere, The Ghastly Ghoul experience is extending with 3 more major territories to be announced shortly, completing a full house for Serious Kids.
The Ghastly Ghoul also recently won the RTS Ireland Award for Best Animation 2023 and is nominated for Best Irish Feature or Special at the Irish Animation Awards and Best Animation at the Celtic Media Festival.
Written by Emma Hogan and directed by Kealan O'Rourke and Maurizio Parimbelli, with Assistant Director Corinne Ladeinde, The Ghastly Ghoul is produced by Brian Willis and Stephen Smith, and executive produced by Ruth Fielding and Camilla Deakin. It is a Dream Logic Animation Studios and Lupus Films Production, in association with Sky, Fís Éireann/Screen Ireland, KiKA of ARD/ZDF Germany and UK Global Screen Fund – financed by the UK Government's Department for Culture, Media and Sport and administered by the BFI – with the support of the Creative Europe Programme MEDIA of the European Union.
Screened on Sky Kids in the UK and KiKa in Germany from October 2022, the spooky seasonal special about the relationship between a monster who does not believe in himself and a young girl who longs for friendship, features the voices of Sophie Okonedo (Hotel Rwanda, Christopher Robin, His Dark Materials), Ardal O'Hanlon (Derry Girls, Father Ted), Aisling Doyle (Mr Malcom's List) and Michael McElhatton (Game of Thrones, Zack Snyder's Justice League, The Alienist). 
A timeless story of friendship, facing fears and self-belief, The Ghastly Ghoul follows the ghostly antics of Gary – a cute and fluffy monster who doesn't believe in himself – and Beatrix – a young girl who is struggling with her own fears around the holiday. When Gary leaves Halloween Town to come to Earth for a glorious night of Halloween mischief, he decides to disguise himself as the much scarier Ghastly Ghoul. But when he misses his gateway back home and gets trapped in the human world, he forms a friendship with science-mad Beatrix. Together they help inspire a sense of self-belief in one another and try to find a way to get Gary home again in a Halloween night filled with magic and adventure.
We are thrilled with Serious Kids' early sales success for The Ghastly Ghoul. The seasonal special combines beautiful animation, a charming story and universal themes with the spine-tingling magic of Halloween and we hope it goes on to delight and scare audiences around the world in equal measure.

Ruth Fielding, Co-Founder of Lupus Films
Genevieve and her team at Serious Kids are doing a tremendous job and we are delighted with the response to The Ghastly Ghoul since its launch last October.

Brian Willis, Producer of The Ghastly Ghoul at Dream Logic
Although the film was delivered right on time for Sky in the UK, we have been amazed at the swift pick up for transmission across the globe in October 2023 and anticipate many more platforms coming on board in the next few months.

Leila Ouledcheikh, Serious Kids