For this month's Spotlight feature, we talk to Jamie Badminton, co-founder of Karrot Animation, the BAFTA & Emmy award-winning entertainment company specialising in the creation, development and production of children's and family entertainment.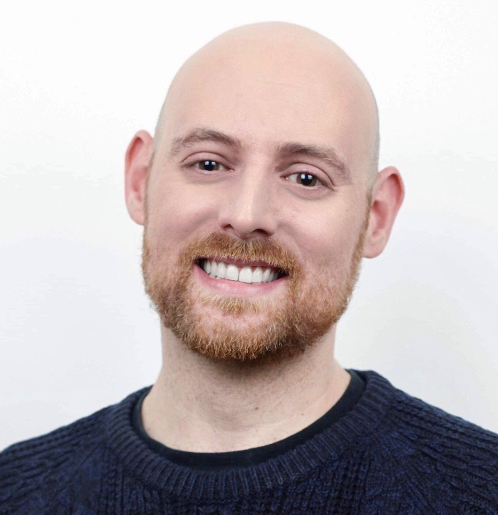 Karrot Animation is a vibrant, beloved, award-winning animation studio operating out of London – Can you give us a little backstory about when and how it was founded?
Our studio opened in 2008, founded by Chris White, Tim O'Sullivan and myself. I studied animation at the Arts University Bournemouth with Tim, and we'd been working with Chris since 2005 as we developed and launched an original children's book brand.
We realised we worked well together, so joined up with Chris' design agency to win a contract for the animation on CBBC's One Minute Wonders. This project helped us launch as Karrot Animation with a team of 8, who became our creative leaders. Then, in 2010 we secured a commission from CBeebies and BBC Studios for our first original show, 'Sarah & Duck', created by Sarah Gomes Harris and Tim O'Sullivan. We made the show for 6 years, producing 120 episodes in our Elephant & Castle studio, and it was the hand-crafted, small team environment we built that ensured we could be exceptionally proud of every single episode.
The series has been BAFTA-nominated for best Preschool Animation 5 times, winning the award in 2014. We've also produced plenty of service work, primarily for the BBC and Amazon Prime, which has grown our team to between 35-50 people.
If you were to sum up Karrot's personality as a studio, what would it be?
We strive to create a family atmosphere within our team, and I think that the on-screen attention to detail that we bring to projects has a direct link with the amount of care, creativity and depth of thinking we encourage in the studio. Karaoke and gaming nights also add to the energy of our community too! We're really happy when we can bring the boldness and confidence of our creative team directly to the screen.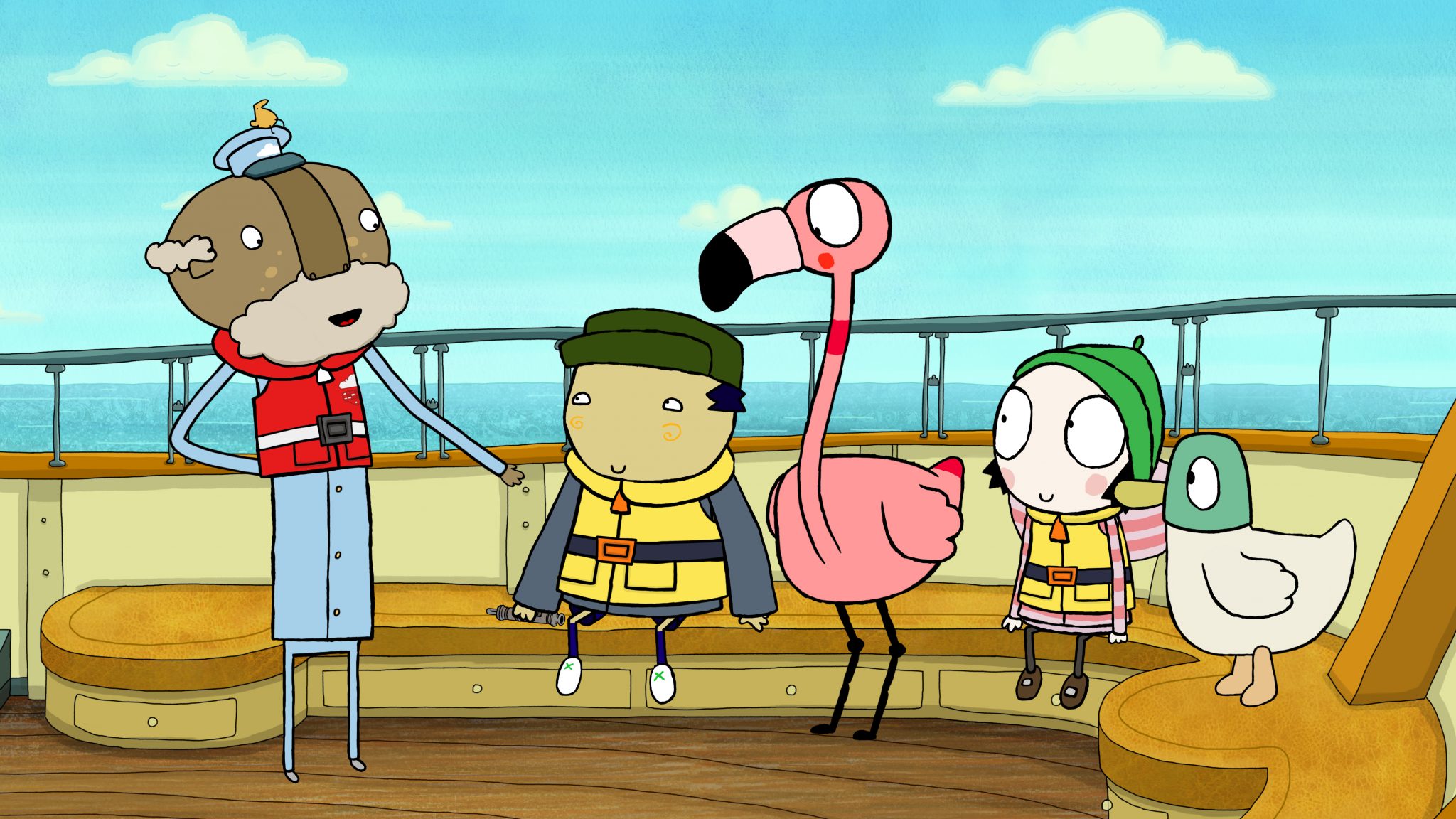 What would you say are Karrot Animation's core-values in connecting with audiences in the UK & worldwide?
We care deeply that the stories we tell are entertaining and immersive for audiences of all ages. Even though it's classed as a pre-school series, the narrative spirit in 'Sarah & Duck' allowed for gently continuing narrative story-lines for every single character as the series progressed. Enabling characters to remember their own minds from story-to-story helped the show become a relatable, accurate depiction of how childhood relationships evolve, which is hard to get right.
We believe in the capacity of all children to enjoy immersive storytelling like this, however young. If all that we do is driven by a desire to be emotionally believable, we feel it's our best chance of connecting with audiences worldwide on a very human level, hopefully earning their loyalty to come on adventures with us.
At our core, we've been focusing on growing a centre of excellence for writing, story-boarding, editing and art direction as the backbone of each production, and we work at our best when we're able to have deep collaborative input in these areas.
Karrot certainly packs a punch as a prestigious studio – from 2 daytime Emmy awards, to BAFTA nominations, to winning big at Kidscreen – Have you noticed any shifts in the content audiences best respond to in recent years?
I'm glad the industry has moved further away from having lead characters in narrative TV shows interact with the audience by asking questions to camera, since games can ultimately do that much more effectively. For me, it puts a barrier in the way of getting immersed within a story in this medium, and I believe a deeper story experience can be the most effective way to laugh and learn.
I think our fantastic stablemates at BBC Studios, 'Hey Duggee' from Studio AKA and 'Bluey' from Ludo also support a focus on smart, character-driven humour for the whole family. Since our content ultimately needs to complete against savvy, big-budget animated features, close attention to co-viewing is one of the most necessary components to win eyeballs within multi-generational, family households.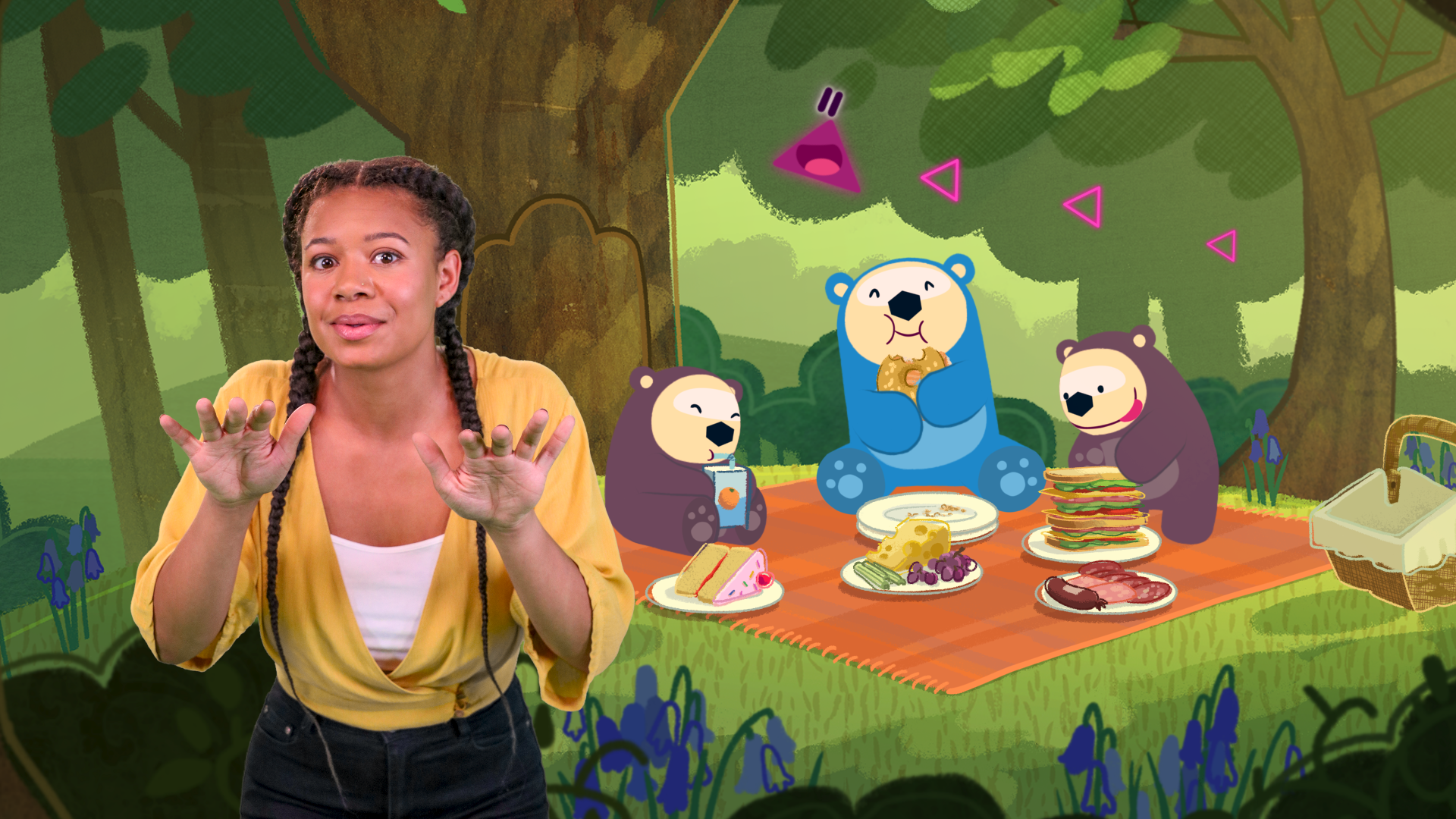 How big a part do you think cross-platform engagement has played in shaping the landscape of the UK animation industry?
Because children now have their own personal portal to storytelling worlds via handheld tablets, I think the connection that a character can achieve runs even deeper than ever.
There's a sense of ownership that they feel to that character, very similar to aligning themselves to a brand or a sports team. That's a strong bond to compete with if another show has captured their attention first! The strongest shows proliferate all corners of a child or adult's life, be it Peppa or Rick and Morty via clothing and catchphrases, and that's where the bar is.
We believe very strongly that the UK has the ability to create iconic characters for all age groups and the bravery of streaming platforms and select channels who try more niche programming will hopefully help us all continue to take the risks to achieve that goal.
Do you have any favourite projects/milestones/achievements Karrot Animation has had within the past year?
Two collaborative projects have been very special to us this year – 'Magic Hands' with Flashing Light and CBeebies has brought musical communication to non-hearing audiences. We visualised beats and song lyrics through an enchanting combination of animation and sign language. The end results from the team are completely magical and can be seen right now on iPlayer!
Similarly, 'Night Zookeeper' with Wonky Star and Sky Kids has allowed kids to create their own characters, songs, dialogue and designs via a web portal, that then get interwoven in an epic 50-minute, chapter-based story. We showcase their original drawings alongside everyone else's professional credits at the end of the episode which, I hope, starts to plant the seeds for kids that animation could be a career choice. I'm exceptionally excited about what the experience of being involved in a project like this might lead to for the kids whose work is chosen, since artistic encouragement at the right formative age is everything.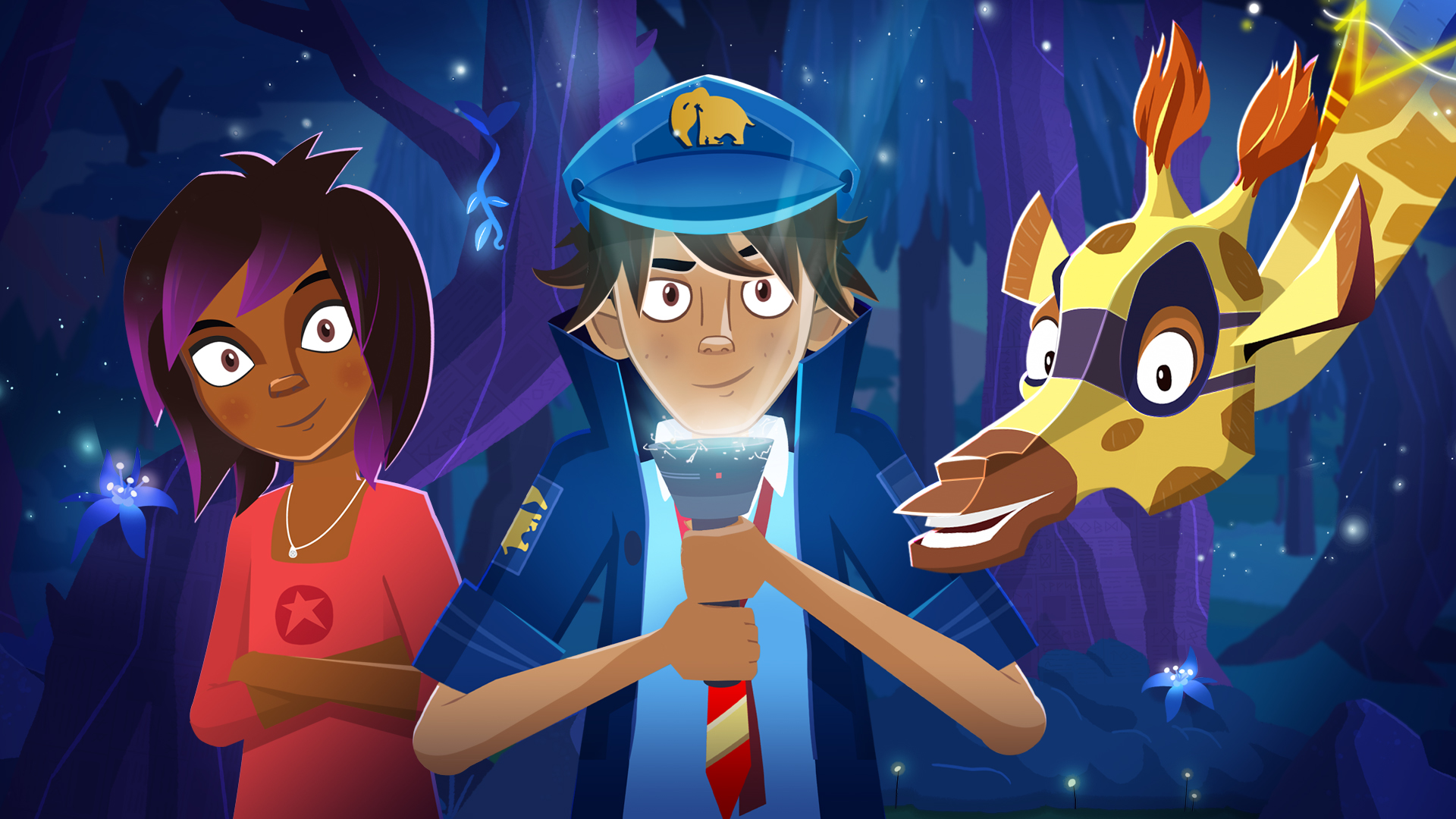 Can you tell us anything about what may be in coming up in the near future for Karrot Animation?
We're working on a co-production for BBC Children's In-House team and Boatrocker with A Productions and UYoung called 'Love Monster' which launches on CBeebies next year. We're directing on a series for August Media and Studio Gale called 'Tish Tash' which we're also really close to the scripting process for. Alongside our service work, which we love doing, we're developing some special new Karrot Original projects that we hope will break a few barriers and get out into the world soon.
It's an exciting time in the studio, and we're definitely all feeling the momentum that's pushing us into our next ten-year cycle after our first formative ten years! My goal is to keep developing the unique collective voice that was allowed to blossom during the production of 'Sarah & Duck,' and create plenty of fresh, unexpected opportunities for UK artists and storytellers to connect with the rest of the world.
Thank you for your time!