ITV and RTÉjr will recommission the show that helps toddlers understand their emotions.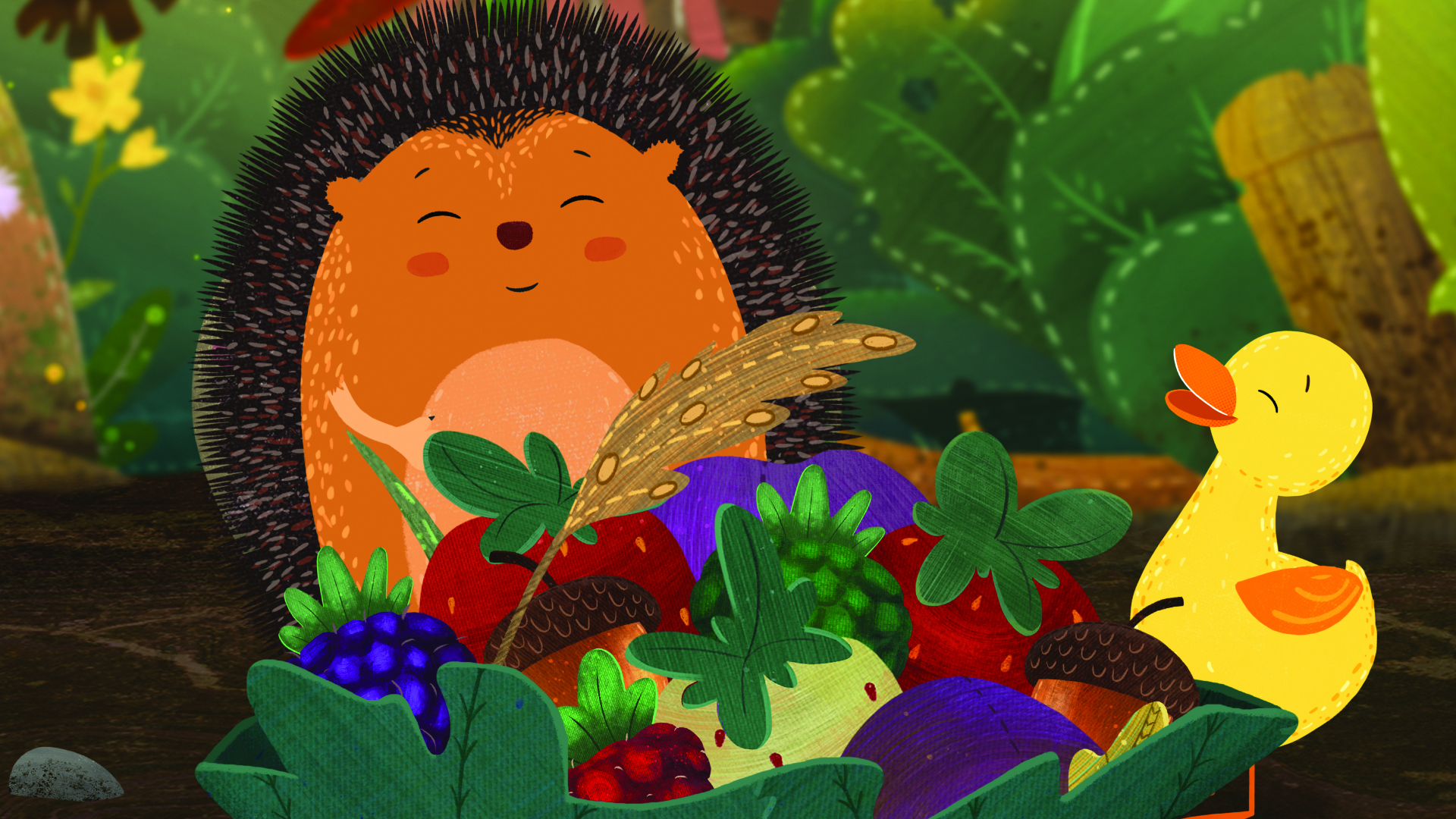 Launched in November 2022, Paper Owl Films' series Happy the Hoglet has been such a success that both its broadcasters, ITV and RTÉjr, are very happy to progress with a second series.
Production of the next 26 episodes of Happy the Hoglet is planned to start in late 2024. Aardman is the distributor for series one and series two. Paper Owl Films also attended the recent Kidscreen Summit to meet with international partners who are interested in investing in the show.
Happy the Hoglet follows a baby hedgehog's adventures with his friends, as they explore their feelings. Each episode focuses on an adventure during which Happy learns to understand emotions, from feeling excited to 'hangry' or feeling like he just needs a quiet minute. The show helps its young audience overcome negative feelings and make the most of positive ones.
Reaction to the first series has been overwhelmingly positive. Pre-schoolers laugh out loud while watching the show and collaborate to identify the emotions on-screen. A constructive response from educators shows that there is opportunity for follow-up activities with the characters from Happy in the classroom.
Toddlers need to learn emotional resilience earlier than ever, given the world they are set to grow up in. The reaction to the first series of Happy has been huge, so we are thrilled to be bringing the show to Kidscreen Summit.

Grainne McGuinness, Creative Director at Paper Owl Films.
We're extremely delighted with the performance of Happy across our platforms. It's a beautiful, engaging and well-written show and our young audience have responded really well to it.

Darren Nartey, Acquisitions Manager at ITV.
Happy the Hoglet and his wonderful bunch of friends reassure RTÉjr viewers that no matter how grumpy, sad or cross we are, we can work through it together. I am really excited about Happy the Hoglet on RTÉjr. Everyone could do with some Happy right now!"

Suzanne Kelly, Head of Children's Content at RTÉ.