This year's Manchester Animation Festival ran from the 13th to 18th of November. From engaging panels to thrilling screenings, take a look back at the festival as we recap some of the highlights.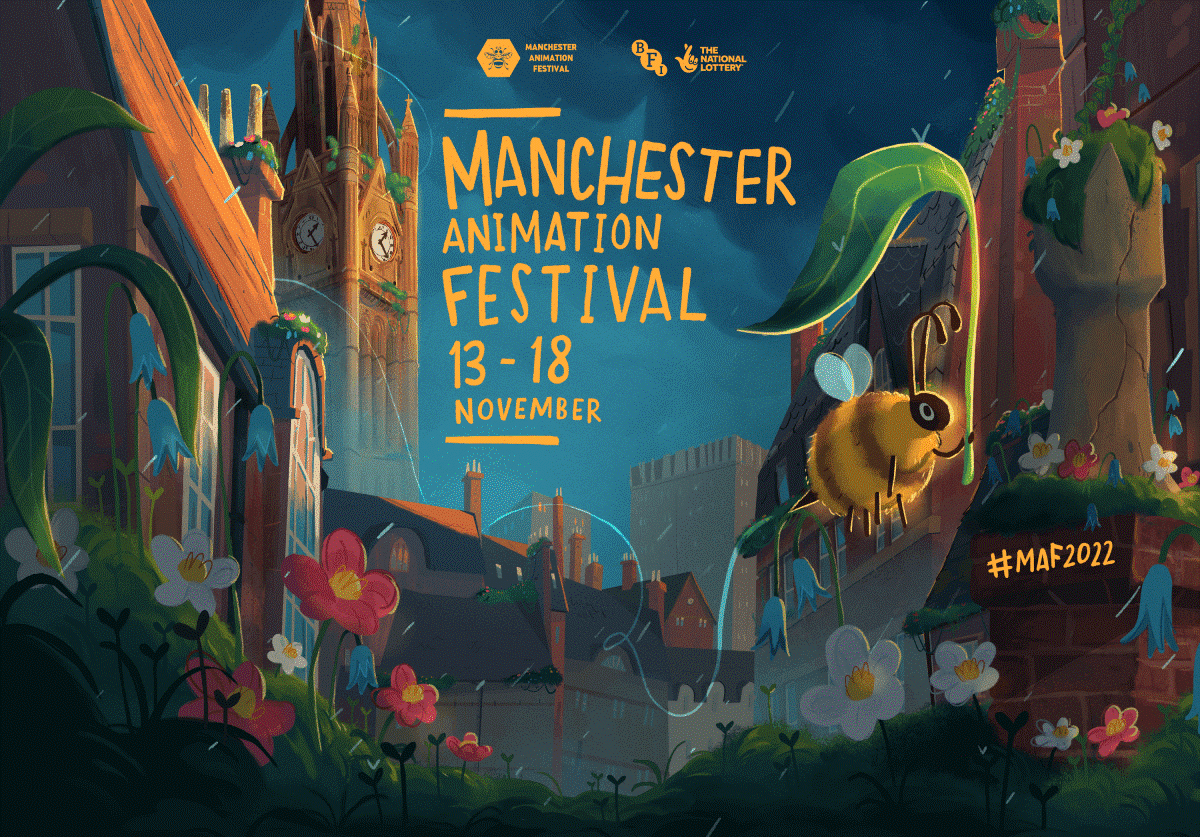 We started off the week with panel sessions centred on characters in animation, which took place at the HOME and Anthony Burgess Foundation venues. Blue Zoo's Steve Kimbrey gave an insight into character animation, while Studio AKA's Hey Duggee designer Ross Phillips and Jellyfish Pictures' Art Director Alessandro Chirico both led character design workshops, with the latter also participating in a design roundtable. Elsewhere, at The Waterside in Sale, Mackinnon and Saunders celebrated 30 years with an exhibition that showcased some of their best-known animated characters in puppet form.
Scriptwriting was also highlighted in sessions with Jellyfish Pictures' Elena Wurlitzer, alongside another roundtable, featuring industry speakers from Blue Zoo and Jellyfish Pictures. Meanwhile, Karrot Animation's Creative Director Jamie Badminton and Head of Writing and Development Tim O'Sullivan showed us the other side of the process by giving us their tips on pitching.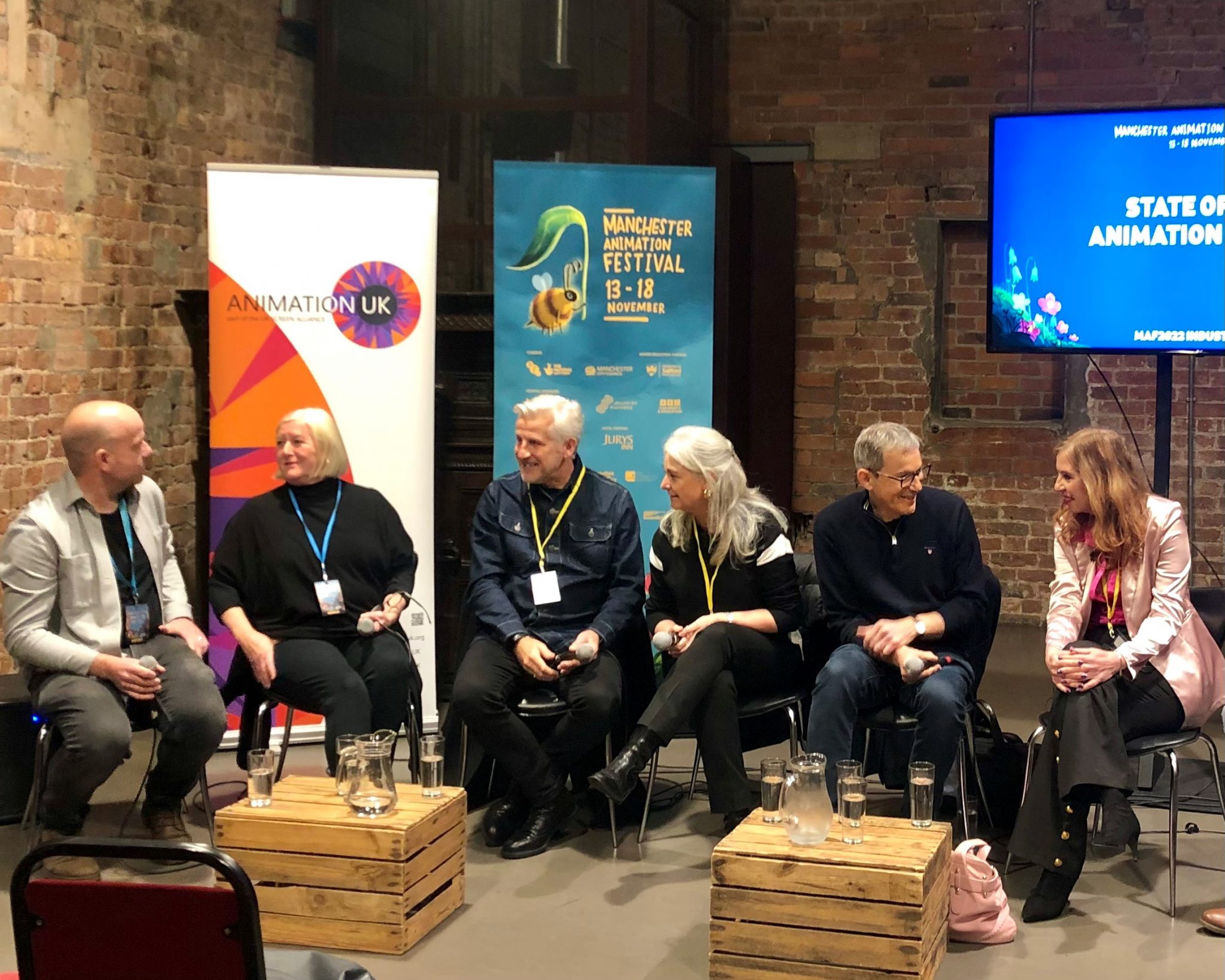 Animation UK hosted our members meeting in Manchester, bringing together familiar faces both in-person and online. We also participated in the "State of the Animation Nation" panel on Industry Day, which saw a deeper discussion into the current landscape of the animation industry. Featured speakers included Caroline Roberts-Cherry, Founder and MD of Saffron Cherry Productions, Patricia Hidalgo, Director of Children's and Education at the BBC, Sean Clarke, MD at Aardman Animations, Tom Box, Co-Founder and Joint Managing Director of Blue Zoo, Michael Rose, Joint CEO and Co-Founder of Magic Light Pictures, and Kate O'Connor, Executive Chair of Animation UK. Topics discussed ranged from the UK's standing in the international competitive landscape and regionality in the UK's animation output, to the current business conditions and the importance of authenticity in projects.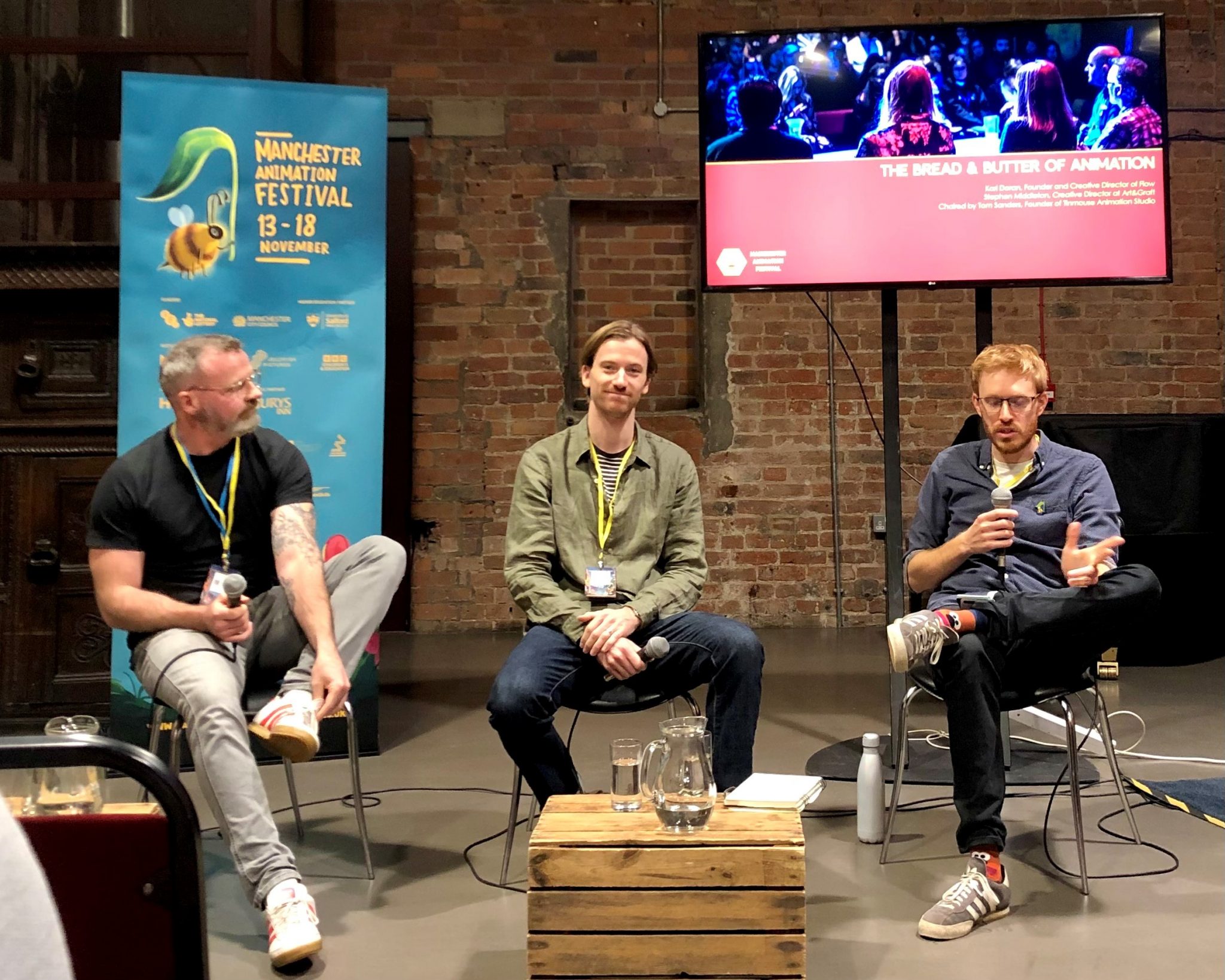 Also on Industry Day, Tinmouse Studio's Tom Sanders explored the non-broadcast side of animation in his panel, speaking with Art&Graft's Stephen Middleton and Flow's Karl Doran, on how to find the right balance between creativity and commerciality.
Lupus Films' Co-Founder Camilla Deakin, Locksmith Animation's Co-Founder and Head of Production Julie Lockhart, and Producer Andrew Baker discussed the feature film ecosystem and what innovations are ensuring new audiences can be reached. Later on, diversity and sustainability were the focus in an "Industry Insiders" panel, where we heard from Industrial Light & Magic, Blue Zoo and Tinmouse Studio. We also saw unique projects from BBC's Ignite programme, which highlighted some of the UK's freshest talent.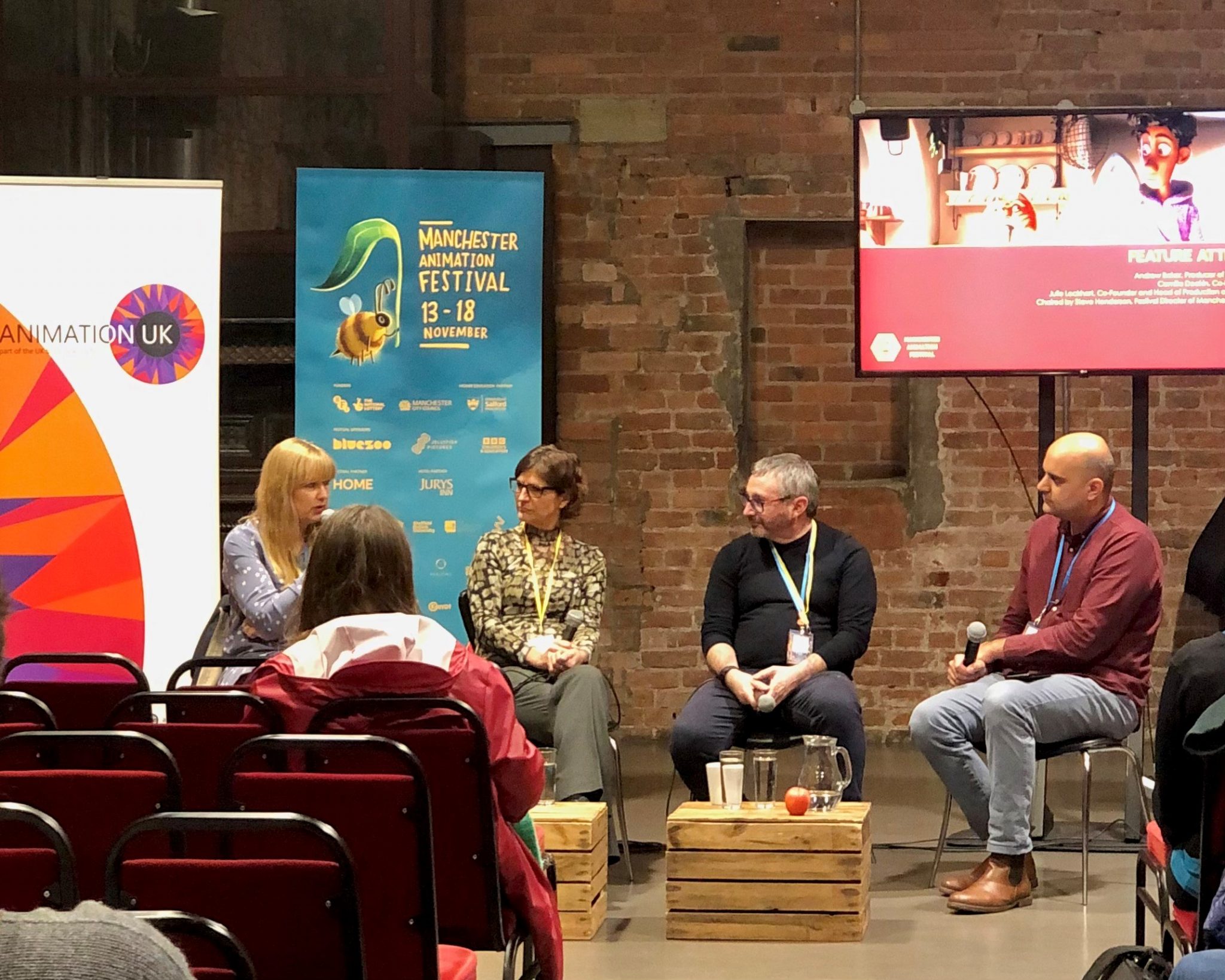 A huge congratulations to the winners of this year's Young Animator of the Year UK Awards, as well as Camilla Deakin and Ruth Fielding of Lupus Films for taking home the MAF Fellowship Award 2022.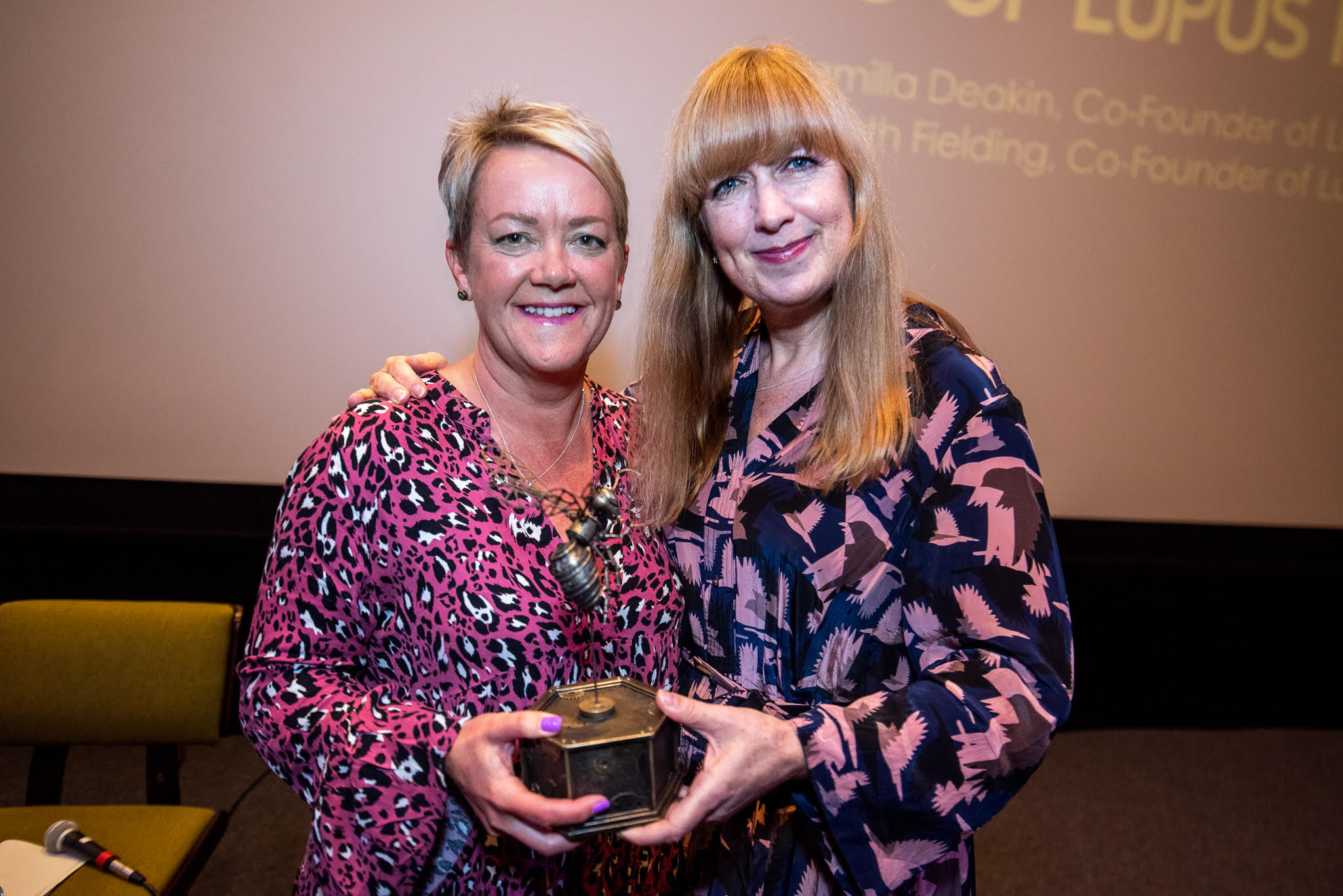 To wrap off the festival, we celebrated alongside all of our members and more at the Industry Drinks!
Thank you to Manchester Animation Festival for hosting intriguing panels and events. It was a lovely experience and we look forward to seeing everyone again next year!