Film and TV animation company Lupus Films is joining forces with Rockpool Licensing to bring Brambly Hedge series to a new audience.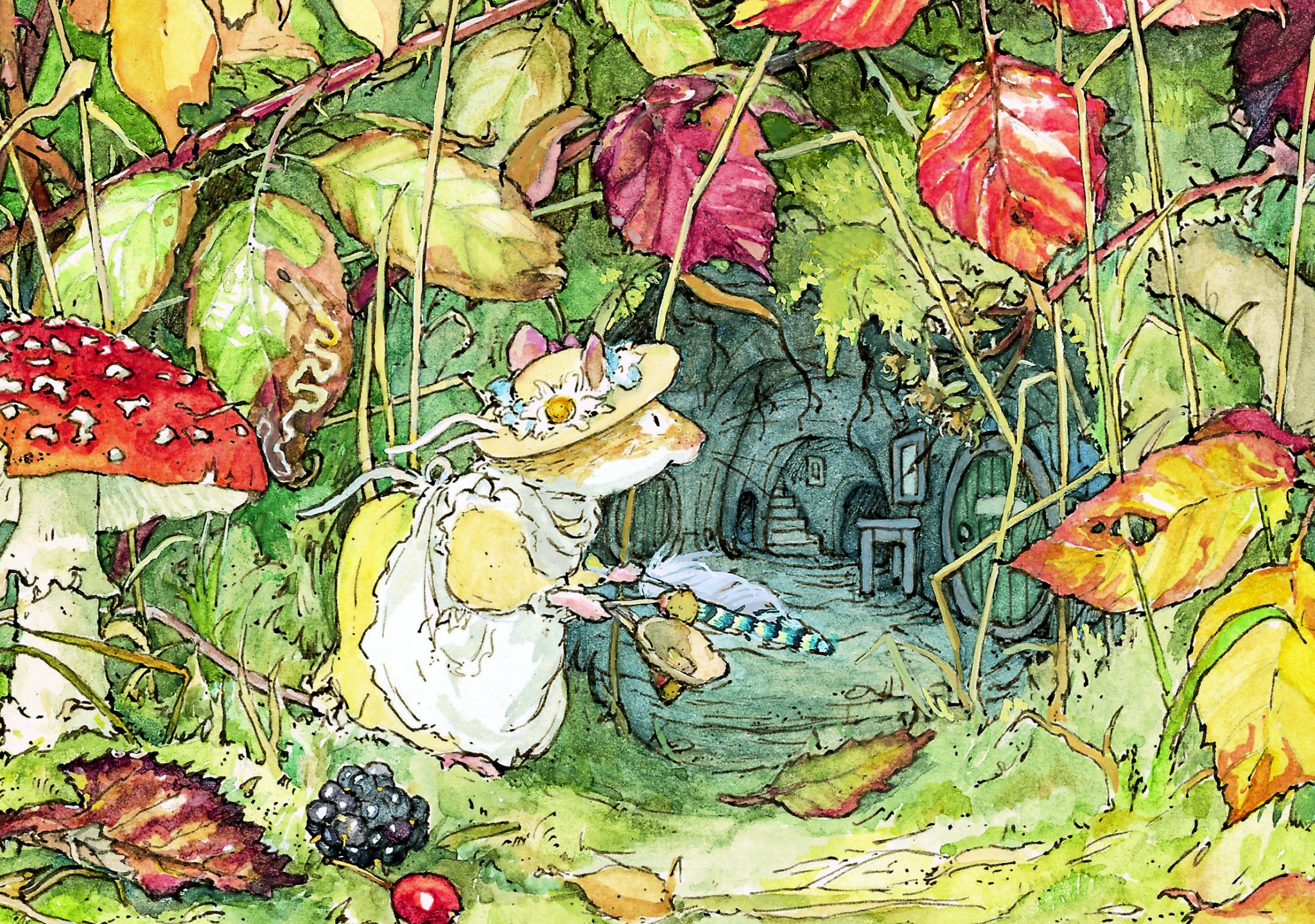 It has been announced that leading animation company Lupus Films (The Snowman & The Snowdog, The Tiger Who Came To Tea) has optioned the rights from the author's estate to adapt the classic countryside stories Brambly Hedge for screen, in a deal brokered by Rockpool Licensing.
Originally written and illustrated by Jill Barklem, the Brambly Hedge series published by HarperCollins Children's Books has sold over seven million copies since the first release in 1980.  Focusing on the delightful adventures of a hidden community of mice in the English countryside, the series' characters have featured on products ranging from china to chocolate and stationery to figurines.
"The Brambly Hedge characters stand tail to tail with the most classic British literary characters and we cannot wait to delve into the hedgerows and fields of the British countryside to reveal the secrets and folklore of this hidden little community of animals."

Ruth Fielding Joint MD, Lupus Films
"We are really looking forward to coming to market with a beautifully refreshed version of this classic British brand and are actively seeking potential partners across a variety of ranges including gifting, home-ware, collectables, puzzles and paper product." 

Vickie O'Malley, Managing Director, Rockpool
Now, on the 40th anniversary of its original publication, Lupus Films is set to bring the bucolic world of Brambly Hedge to audiences old and new, alongside a refreshed licensing campaign run by Rockpool, which represents the brand globally. HarperCollins will launch a celebratory publishing programme to commemorate the 40th anniversary in October 2020
Lupus is initially developing the property as a Christmas special, with further episodes to follow shortly after.
"We're delighted to have teamed up with Lupus who have a fantastic track record of translating beautifully illustrated books on to the screen. 2020 is the 40th anniversary of Brambly Hedge so the timing is perfect for introducing the mice to a brand new generation."

Lizzie Barklem, Brambly Hedge estate