Lupus films are set to work alongside Melusine Productions & Uli Meyer Studios to produce the new animated feature film, featuring the voice of Matt Lucas in the title role.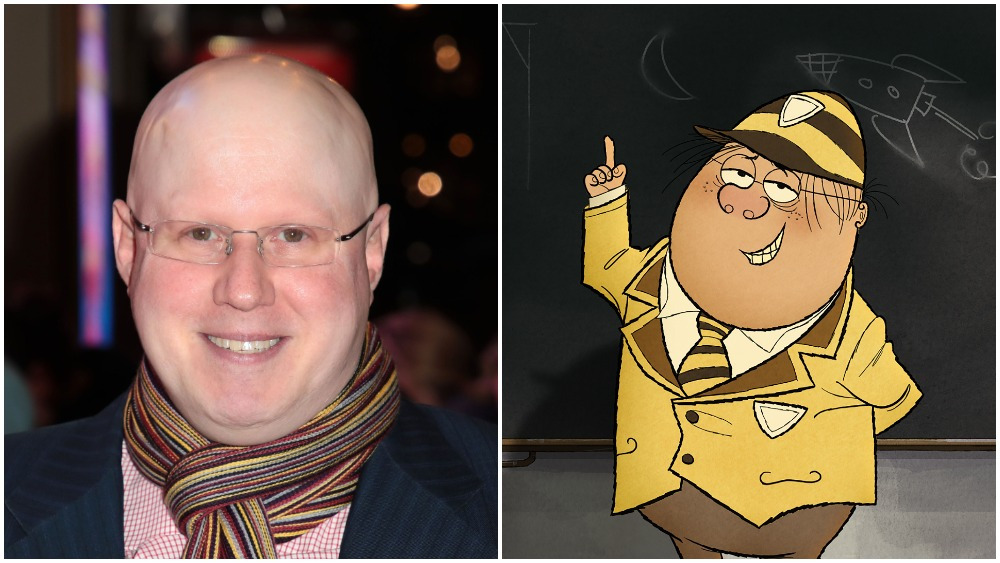 The best-selling series of boarding school books, The Compleet Molesworth, written by Geoffrey Willans and illustrated by St Trinians' creator Ronald Searle are being brought vividly to life for the screen in a new animated film featuring the voice of Matt Lucas, as Molesworth.
The producers behind the highly acclaimed animated feature Ethel & Ernest – Lupus Films and Melusine Productions – are teaming up with Uli Meyer Studios to produce the 2D, hand-drawn feature, which will be presented to the industry at the 23rd Cartoon Movie, Europe's leading animated movie co-production forum. The event starts in Bordeaux, France, on Tuesday 3rd March – the 100th anniversary of Ronald Searle's birth.
"The Molesworth series is a wonderful depiction of 50s prep school life full of brilliantly drawn characters and dark humour. We are delighted to present this hilarious adventure romp in the tradition of classic 1950s comedies, but brought right up to date for today's family audiences, for a whole new generation to discover."

Camilla Deakin, producer and founder of Lupus Films.
"Ronald Searle was one of the most influential graphic artists of the 20th century and I'm deeply honoured that before he died he entrusted me with one of his most memorable creations. This film will bring his unique and unmistakable illustrative style to life, as only 2D animation can."

Uli Meyer, Director
British TV and movie star Matt Lucas (Little Britain, Bridesmaids, Tim Burton's Alice in Wonderland and Doctor Who) is to voice the role of Nigel Molesworth – a self-confident, tousle-haired and rather plump public schoolboy, with a mischievous nature and a penchant for power. The character was first drawn by Ronald Searle for his Punch magazine comic strip and later developed into a series of books, first published in 1953.
Premise: In Molesworth the year is 1953. Something strange is happening at St Custard's School for boys, the grim and grisly boarding school where eleven-year-old Nigel Molesworth is serving his custodial educational sentence. A number of mysterious thefts at the school have left the Masters baffled and, even worse, the school funds have been stolen, meaning the school will have to close. Can Molesworth use his considerable resources to sniff out the devious brain behind the thefts, overcome a series of extreme obstacles and save the school from shutdown?
"Being part of the Molesworth production team is an opportunity we've been waiting for. Ronald Searle's talent is an inspiration and a richness that our artists are eager to showcase under the guidance of the talented Uli Meyer. Working with our friends at Lupus Films is as always, a wonderful opportunity to deliver a funny and intelligent film with a remarkable artistic quality."

Stéphan Roelants of Melusine Films
Molesworth will be produced by Camilla Deakin, Ruth Fielding and Stéphan Roelants and directed by Uli Meyer. The story is by Uli Meyer with a screenplay by Giles New and Keiron Self. Molesworth has been developed with the support of Creative Europe Programme – MEDIA of the European Union and the Film Fund Luxembourg.