The recent release of Ron's Gone Wrong, was a tremendous milestone in DNEG's history because it's the first feature-length animated film to come out of the award-winning VFX powerhouse studio! After many years of hard work DNEG Animation, the sole digital production partner for Locksmith Animation and Twentieth Century Studios on Ron's Gone Wrong, shares the story of what it was like crafting their first animated feature in the latest DNEG #DeepDive webinar.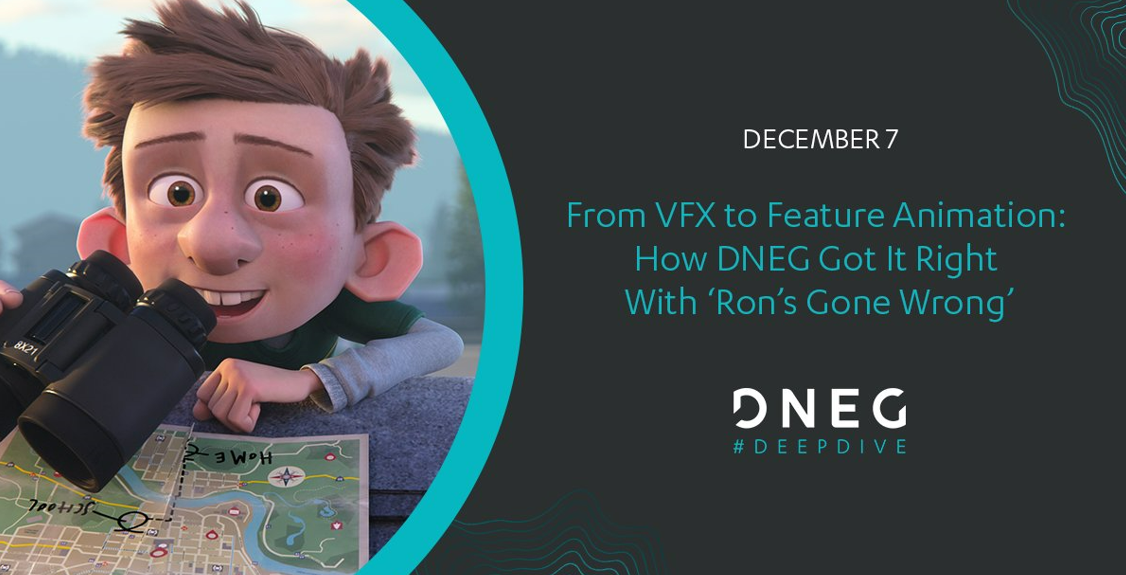 Offering their insights and advice are DNEG Animation's Crosby Clyse (Head of Production), Philippe Denis (VFX Supervisor), Kapil Sharma (Animation Director), and Toba Siebzener (Lead Character Technical Director). The panel, moderated by Kara Oropallo (DNEG VP of Training, Outreach and Artistic Development), shares key insights, advice and behind-the-scenes knowledge about reinventing DNEG's production pipeline for animation. As the movie is set in a world filled with the latest tech, it is only natural that DNEG Animation would create and implement some brand new tools and techniques to deliver the filmmakers' vision.
Tune into the #DeepDive to be inspired and learn first-hand how a crew of talented artists, producers and technicians tackled the creative and technical challenges of making their first animated movie.
You can view the webinar here.