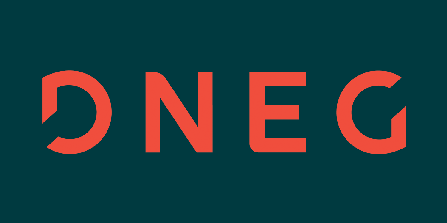 www.dneg.com
160 Great Portland Street
London
W1W 5QA
020 7268 5000
Double Negative (DNEG) is one of the world's leading visual effects, animation and stereo conversion companies for feature film and television, with studios in London, Vancouver, Mumbai, Los Angeles, Chennai, Montréal, Chandigarh, Hyderabad and Goa.
Since DNEG's first studio opened in London in 1998, they have always thrived on collaboration and the creative energy this provides, dedicated to delivering excellence on every project. DNEG brought home the Oscar for "Best VFX" for three out of the last four years. In total, DNEG has been honoured with 4 Academy Award wins, 4 BAFTA Awards and 8 Visual Effects Society Awards for their visual effects work on "Blade Runner 2049","Dunkirk", "Ex Machina", "Interstellar", "Inception" and "Harry Potter and The Deathly Hallows Part 2".
DNEG craft spectacular visuals for some of the world's biggest films. Recent work includes Pacific Rim Uprising, Annihilation, Black Panther, Justice League, Thor: Ragnarok, Blade Runner 2049, Dunkirk, Baby Driver and Wonder Woman. Their Feature Animation division collaborates with filmmakers and IP owners to create high-end animated feature films.
DNEG's TV VFX division tailors our experience, skills and pipeline for the specific needs of high-end television programming. Recent TV projects include Altered Carbon, Black Mirror Season 4, Marvel 's Inhumans, Krypton, Strike – The Silkworm and BrainDead.
DNEG's industry-leading stereo conversion team has delivered some of Hollywood 's biggest theatrical 3D experiences, including Pacific Rim Uprising, Beauty and the Beast, Transformers: The Last Knight, Kong: Skull Island and Gravity.
Primary Activity: VFX
Other Activities: VFX