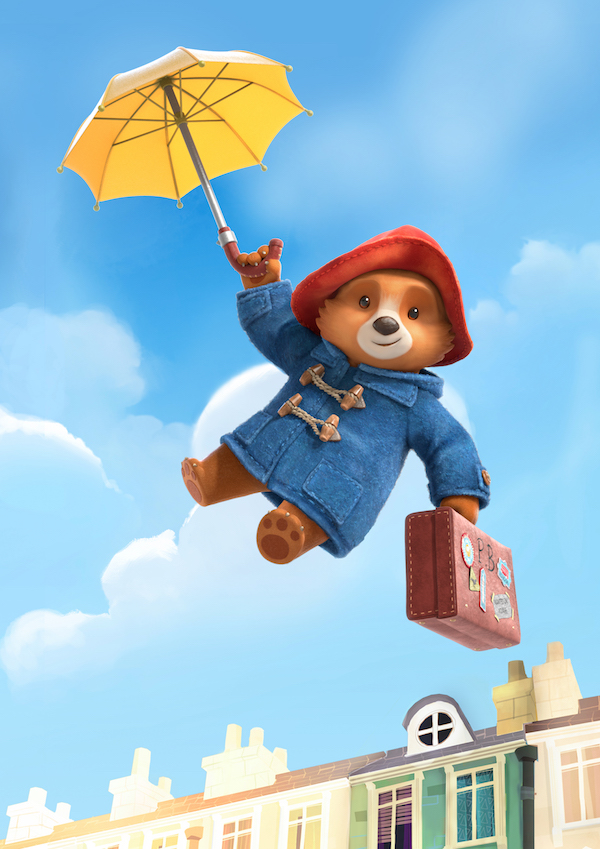 The famous Peruvian bear is set to feature in new television series for pre-school audiences around the world, brought to life by London animation studio Blue Zoo.
Production is already in full flow with the first of 52 episodes well underway, ready for TX in 2020. Producers STUDIOCANAL and Heyday Films have confirmed their first worldwide deal with Nickelodeon and are in talks with other broadcasters.
"We're honoured and excited to be working on such an iconic and well-loved character, and Paddington couldn't be in better hands. It's what Blue Zoo does best – understanding the character and nuances in the storytelling and successfully translating it into outstanding animation that kids and parents will love."


– Adam Shaw, Series Director
In a nod to the original series which combined stop-motion with two-dimensional scenery, the series will be animated in 3D CGI but will have a beautiful, puppet-like aesthetic. Using a new animation technique the sets are lovingly handcrafted in an illustrative style, bringing an old favourite to a new audience in a unique and exciting way.
Each 11-minute episode will be led by Paddington's own voice (Ben Whishaw, the voice of Paddington in the films) as he writes a letter home to his Aunt Lucy. Paddington will tell the audience a little about what he got up to that day, revealing the theme of the episode, before launching into the action of the story. At this point, the letter becomes a voice-over, and the story is told from Paddington's unique viewpoint.
Every adventure will be built around small events that spiral out of hand in Paddington's unique way. Gentle, witty and with a big helping of physical comedy. Each episode ends with Paddington's letter as he tells us what he's learnt about life through today's adventure.
Paddington is produced by David Heyman (producer of Paddington 1 & 2) and is a STUDIOCANAL and Heyday Films production in association with Copyrights. The series is being directed by Adam Shaw and Chris Drew.
"It's been phenomenal working on this beautiful animation with such big characters and rich environments. Combining the 2D and 3D aesthetics takes it to that next level that we know pre-schoolers will adore. We believe we've retained the magic of the original Paddington series, yet have successfully reimagined it for a new audience."

– Oli Hyatt, Co-Founder