Bristol-based British animation powerhouse Aardman has announced it has greenlit a brand-new pre-school series The Very Small Creatures.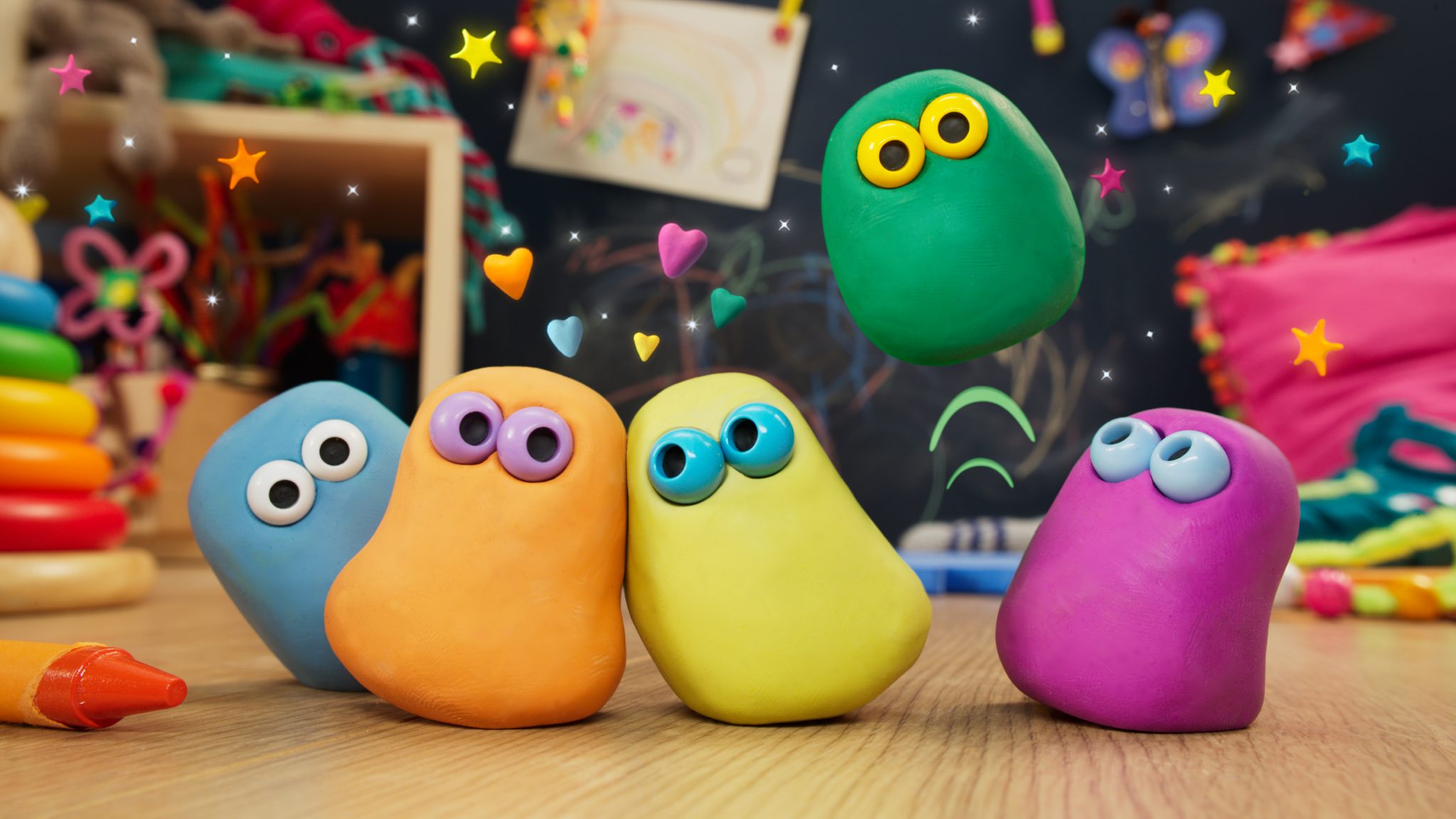 Aardman has announced it has greenlit a brand-new series for 1- to 3-year-olds, The Very Small Creatures. Sky Kids has commissioned 20 x 3-minute episodes of the stop-motion and clay model animation, created with the occasional graphic flourish. It is the first new series Aardman has created for pre-school children since Timmy Time, which was first initially broadcast in 2009. The premise of The Very Small Creatures follows five genderless, toddler-like clay creatures, who explore a child's play area when no one's around.
In each episode Pink, Blue, Orange, Yellow and Green explore their surroundings and, through play, learn about the world around them, each other, and themselves. The themes of each episode relate to an aspect of toddler's lives, from learning about relationships, teamwork and empathy, to understanding each other's differences. Whilst in true Aardman fashion comedy is at the forefront of The Very Small Creatures, it is a show with a lot of heart.
The Very Small Creatures originated back in the early eighties as a colourful childlike crowd that interacted with the classic Aardman character Morph. They feature in the latest series, The Epic Adventures of Morph, and have started to develop a fan following of their own, including director Lucy Izzard. Izzard was immediately drawn to The Very Small Creatures and saw the potential to develop a series inspired by her own experiences of play as a parent of young children.
"I am thrilled to have developed with Aardman this brand new stop motion pre-school series. It's a show driven by five very cute clay creatures that act and behave like toddlers, learning about their physical world, themselves and each other. The themes for each episode relate to some aspect of toddlers' lives with the focus on comedy and kindness. My two preschoolers have given me plenty of material to work from! I can't wait to sit down on the sofa and show them the world they've inspired."

Lucy Izzard, Animation Director, Aardman Animations
The Very Small Creatures will be a series directorial debut for Izzard who is an animator, director and professional illustrator. Izzard was Animation Director on Disney Junior's pre-school series Nina Needs To Go and has directed short films and commercials with Aardman for organisations such as NSPCC, Cats Protection and The Gates Foundation.
Alongside Izzard, Aardman's Sarah Cox is acting as Executive Creative Director. Helen Argo will act as Executive Producer, with Natalie McKay as Development Executive, and Stephanie Owen will produce the series.
"We are delighted to continue our collaboration with Aardman and commission The Very Small Creatures for the youngest members of our audience. We know how much kids enjoy the gentle, giggly creatures in Morph so we knew that they deserved a show of their very own and we are delighted with the warm, engaging world that Aardman have created for them."

Lucy Murphy, Director of Kids Content, UK & ROI at Sky
The Very Small Creatures will launch on Sky Kids and NOW in November 2021.
Read from source on: aardman.com