Aardman announce brand new stop-frame animated comedy series The Epic Adventures of Morph, to debut on Sky Kids in November.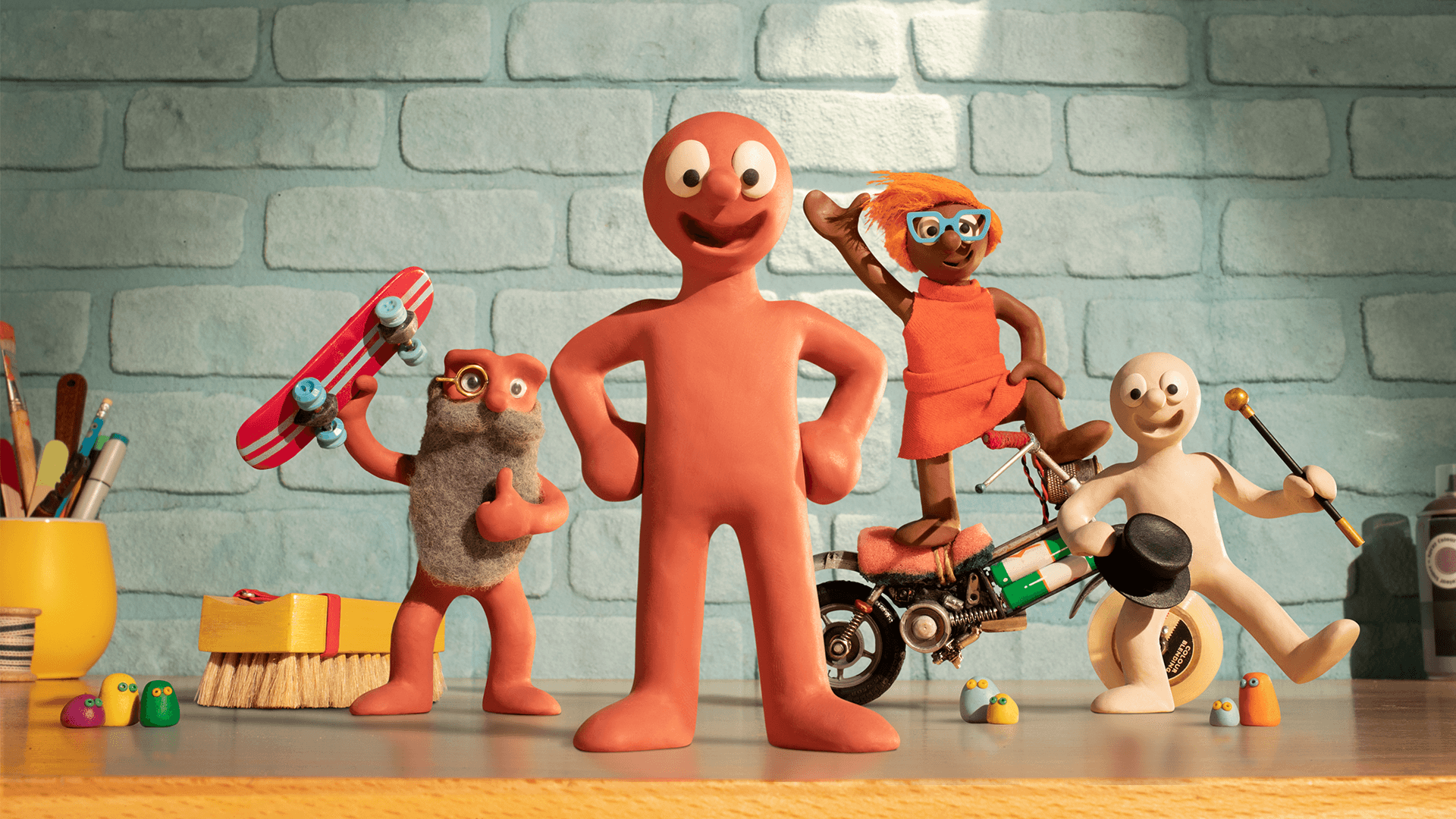 After almost 40 years apart, The Epic Adventures of Morph will see Morph and his sidekick Chas reunited with their old friends Delilah, Grandmorph and the Very Small Creatures. Morph and the gang are up to their usual mischievous antics, but in bigger and bolder adventures that take them beyond their desktop home and into the wider world for the very first time.
The Epic Adventures of Morph is fast-paced, action-packed and full of slapstick comedy moments – perfect for nostalgia lovers and families alike.
"Morph has been bringing a bit of cheeky fun to our screens for decades and in these times of uncertainty the clay genius of The Epic Adventures of Morph is the perfect way for families to watch and laugh together with longer episodes of ever more inventive and exciting escapades."

Lucy Murphy, Sky Director of Kids Content
Staying true to the original format, the series was shot using clay and traditional stop-frame animation without dialogue at Morph's original home, the Aardman studios in Bristol.
"My fantastic team at Aardman have tackled some serious challenges since the pandemic hit half way through production. They rose to the challenge with skill and professionalism, putting their hearts into creating this latest series of Morph. More impressive still is the fact that this is our biggest and most ambitious series yet. I am very proud of them all and am delighted that The Epic Adventures of Morph can now be premiered on Sky Kids."

Merlin Crossingham, Director of Morph
The first 10 x 5-minute episodes will be available on Sky Kids across all Sky platforms including Sky Q, Sky+, the Sky Kids App and the NOW TV Kids Pass from 9th November – making it the perfect way for the whole family to escape this Autumn.
Read from source on: aardman.com