Offering expertise in a wide range of specialisms, the UK animation industry is original, eclectic and celebrated for storytelling, character development, design and ironic sense of humour and ability to deliver mass global appeal.
The animation industry in the UK produces animated content for television, feature films, commercials, websites, games and virtual & mixed and augmented reality.
The UK is home to distinct and highly successful centres of animation production excellence throughout the country, including Belfast, Bristol, Cardiff, Dundee& Edinburgh, London and Manchester.
The UK's TV animation industry has a long track record of creative and commercial success. Iconic programmes such as Wallace & Gromit, Tree Fu Tom, Noddy, Peppa Pig, Thomas and Friends, Shaun the Sheep, and Horrid Henry were devised, developed and animated in the UK, are exported around the world and have become highly lucrative global franchises Peppa Pig has audiences in some 180 countries . Other award winning animated content note includes Denis &Gnasher Unleashed, The Clangers, The Amazing World of Gumball, Revolting Rhymes, Gruffalo, Digby Dragon, Hey Duggee and Stick Man.
Animation in the UK has a strong track record track record in character development and storytelling. It also leverages the UK's global leadership in the artistic and technical aspects of the visual product.
The UK is globally renowned for its expertise in children's storytelling and design animation. Award-winning examples include cut-out multimedia animation series Charlie and Lola (Tiger Aspect Productions) and Peppa Pig (Astley Baker Davies), Shaun the Sheep and gaming app Ludus (Cube Interactive/Boom Kids).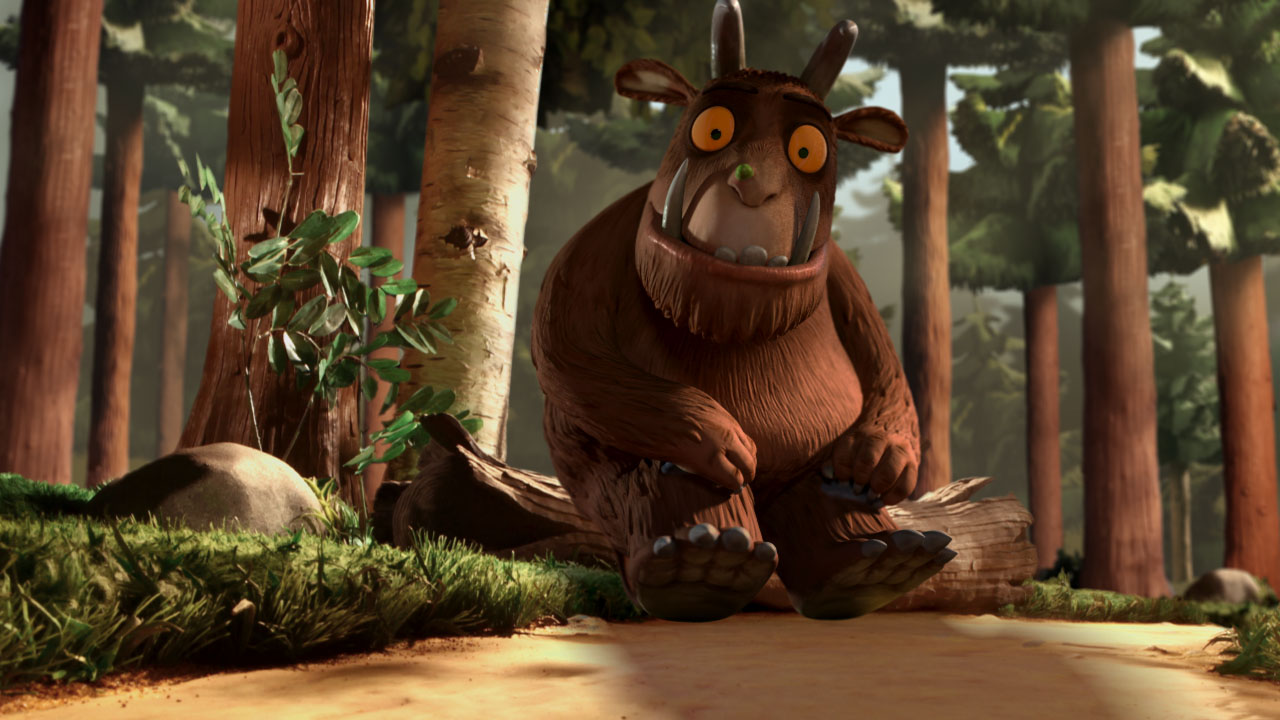 The UK has an international reputation and is particularly highly-regarded for its expertise in short film animation, such as Aardman Animations' Oscar-winning Wallace & Gromit series, Half-hour specials such as Snowman and We are Going on a Bear Hunt and Gruffalo, and stop-motion animation, as showcased in Fantastic Mr Fox and stop motion feature-length animated films showcased in Fantastic Mr Frankenweenie, Raymond Briggs Ethel and Ernest (story of his parents) and Early Man (Aardman Animations) with UK animation skills contributing to box office successes such Paddington, Jungle Book and The Lion King.
The UK is a world leader in producing computer-generated animation for computer and video games and home to some of the world's leading providers of computer-generated visual effects for TV, commercials and feature films.
The UK leads the world in innovative new ways of telling stories and creating new worlds, as illustrated by the globally successful Moshi Monsters, as well as pioneering new work in virtual reality. The UK is also a big growth market for animation used at events, concerts, theatre productions and theme parks.
The UK is highly successful at making animated series based on best-selling books. Examples include Magic Light Pictures, which has created animated programmes based on The Gruffalo; Lupus Films, producer of the sequel to The Snowman; and Walker Books, which is working with many partners to make successful animated series from their children's titles. Peter Rabbit and Friends, based on the books by Beatrix Potter, has been sold across the globe.
The UK is home to a number of animation festivals and events. Examples include the annual London International Animation Festival, one of the largest of its kind in the world, which showcases some 250 films selected from more than 2,300 submissions from over 30 countries. In 2015 a new animation festival – MAF – launched in Manchester, while other events include the Encounters Short Film and Animation Festival in Bristol and the Children's Media Conference in Sheffield.
Digital animation is a key part of the UK Technology Strategy Board's Creative Industries Strategy, which is channeling huge amounts of funding into developing innovation, platforms and technologies to support the creative sector.