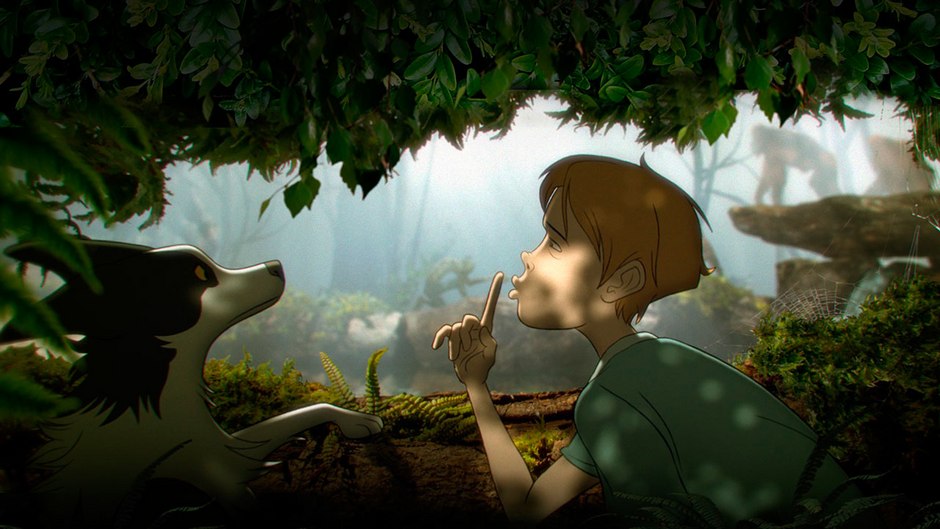 The voice cast for the animated feature Kensuke's Kingdom to be directed by Neil Boyle and Kirk Hendry from a script written by Frank Cottrell-Boyce has been announced, with main animation production taking place at Lupus Films.
First published in 1999 Kensuke's Kingdom tells the story of a young boy named Michael, who is taken by his family on a round-the-world sailing trip. Written by British children's novellist Michael Morpurgo, the acclaimed writer of War Horse, the story of Kensuke's Kingdom is known as a thrilling adventure with a poignant ecological message that resonates with worldwide audiences.
The film will feature voices by BAFTA winner and Academy Award nominee Sally Hawkins (The Shape of Water, Happy-Go-Lucky), BAFTA nominee Cillian Murphy (Peaky Blinders, 28 Days Later), Academy Award nominee Ken Watanabe (Letters from Iwo Jima, The Last Samurai) and fast-rising young star Raffey Cassidy.
Neil Boyle has credits including Sherlock Gnomes, The Simposons, Ethel and Ernest, Space Jam and Who Framed Roger Rabbit. Kirk Hendry is an award-winning filmmaker who directed JUNK which was nominated for a British Independent Film Award.
The screenplay for Kensuke's Kingdom has been written by BAFTA nominee Frank Cottrell-Boyce (Goodbye Chrispoher Robin, The Railway Man 24 Hour Party People).
"We are really honoured to have been able to attach such an incredibly talented voice cast to our animated film adaptation of Michael Morpurgo's wonderful book. Voices are absolutely key to the success of animated productions so we are really thrilled to be working with the best in the business."

– Camilla Deakin, producer and co-founder of Lupus Films
Producers for the film are Sarah Radclyffe, who co-founded Working Title and has since produced or executive produced over 30 feature films, and award-winning producers and founders of animation studio Lupus Films, Camilla Deakin and Ruth Fielding (Ethel and Ernest, The Snowman and The Snowdog, We're Going on a Bear Hunt), BAFTA nominee Barnaby Spurrier (SOMERS TOWN), and Academy Award nominee Stephan Roelants (Ernest & Celestine, Song of The Sea, The Breadwinner).
Storyboarding and main animation production will take place in the UK at Lupus Films' studio in London overseen by Camilla Deakin and Ruth Fielding, with additional animation and colouring at Melusine Productions in Luxembourg overseen by Stephan Roelants. VFX and post-production will take place in Ireland at Windmill Lane VFX.
Executive Producers are Bill Godfrey, Courtney Pledger and Tim Morris. Associate Producer is Anna Webster. Co-Producers are Jigsaw Films, Lupus Films, Melusine Productions and Brennus Productions. The film will be a co-production between the UK, Luxembourg and Ireland. Development of the project has been supported by the BFI, Film Fund Luxembourg and Ffilm Cymru Wales.
Bankside Films also announced its distribution partners in the following key territories: France (Le Pacte), China (DDDreams), Switzerland (Praesens) and Middle East (Front Row Entertainment).