Visual effects and On-Set supervisor with 20 years' experience brings her creative vision to the studio where she started her career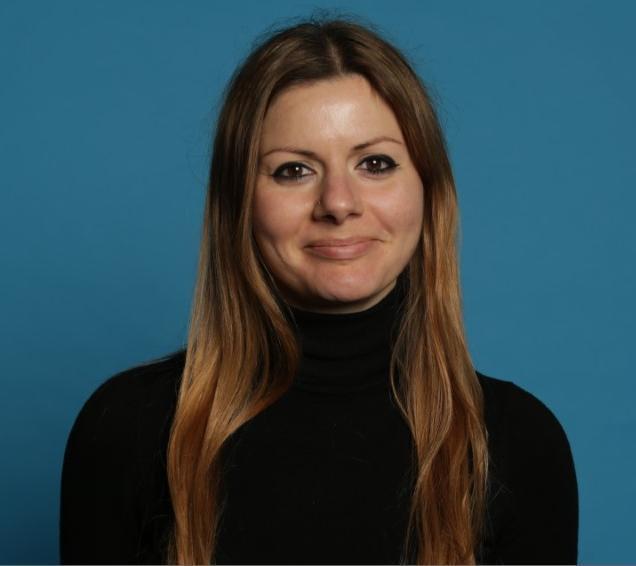 Cinesite announced today that VFX Supervisor Artemis Oikonomopoulou has joined its London studio. She brings with her more than 20 years of experience in film and comes to Cinesite after having just delivered sci-fi thriller Infinite. Prior to that she was the visual effects supervisor for Mermaid 2, sequel to the all-time highest grossing film at the Chinese box office.
Throughout her career Artemis has held various supervisor roles across an impressive list of feature film credits, which include Venom, Thor: Ragnarok, Annihilation and Ant-Man among other tentpole film franchises.
"I am excited to re-join Cinesite where I initially started my career," said Artemis. "I'm looking forward to sharing in its wonderful team culture and contributing to the exceptional work that is being produced here."

Artemis Oikonomopoulou, VFX Supervisor, Cinesite London
Artemis has a proven track record for delivering industry-leading visual effects for 1,000-plus shot feature film projects. The achievements of her 20+ year career was acknowledged in June when she was announced as a newly elected member of the Academy of Motion Picture Arts and Sciences.
"Artemis's depth of experience across disciplines and collaborative nature make her a perfect fit. Her talent and expertise will further inspire and empower our talented crew and support our growing roster of work. I am excited for what her Cinesite future holds in advance of a widely predicted surge in VFX demand this year."

Melissa Taylor, General Manager of Cinesite London
On set supervision is one of Artemis' many strengths.  Her talents were called upon to supervise a unit in the US for Venom in 2018 and more recently she was on location at the pyramids in Egypt, shooting with drones and capturing background plates for Death on the Nile. 
Having studied Computer Animation and Visualisation to Master's degree level at Bournemouth University, Artemis began her visual effects career at Cinesite.  Over the following twelve years she honed her skills on technically challenging sequences for Prince of Persia: The Sands of Time and John Carter.
Artemis joins the studio's fellow VFX supervisors Aleksander Pejic (The Witcher, Inception, The Legend of Tarzan) Ben White (Black Widow, Fantastic Beasts and Where to Find Them), Salvador Zalvidea (The Bourne Stuntacular, Adrift, Mute) and Simon Stanley-Clamp (Avengers: Endgame, Robin Hood, Ant-Man).
Cinesite is headquartered in London with studios in Montreal and Vancouver alongside group VFX brands Image Engine and TRIXTER. The studio collective has recently delivered Black Widow (Marvel Studios), No Time To Die (MGM) Mulan (Disney) The Mandalorian S2 (Disney +) & The Witcher (Netflix).
VFX projects currently in production across the group include Respect (MGM), The Witcher S2 (Netflix), Venom: Let There Be Carnage & Shang-Chi and the Legend of the Ten Rings (Marvel Studios). Feature Animation projects include The Addams Family 2 (MGM), Blazing Samurai (GFM Animation & Aniventure) & Hitpig (Aniventure). 
Find out more about Cinesite at: cinesite.com