It's time to turn your attention to the most important vote you'll take part in this year…probably. That's right, it's time for the UK Screen & Animation UK elections!
The process is slightly different this year as our governance structure changed when we formed our partnership with Animation UK. There are now two elected policy councils that feed into the main board of directors.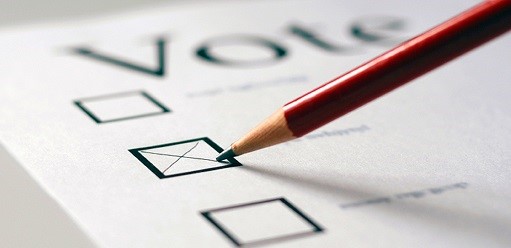 Instead of directly electing the UK Screen board, we are asking members to elect representatives to either the UK Screen Facilities Council or the Animation UK Council. Selected Representatives from those Councils will then be put forward to the UK Screen Alliance Board to provide governance for the overall organisation.
Each Council will contain 10 elected representatives plus optional co-opted representatives and representatives by appointment. (e.g. UK Screen CEO and Animation Executive Chair).
As this is the first vote for the Animation UK Council, all 10 of its seats are available for election.
On the UK Screen Facilities Council, 5 existing members are not yet at the end of their 2-year term of office, so we are looking to elect a further five representatives.
The Facilities Council members who will be automatically re-appointed are:
– Will Cohen (Chief Executive, Milk VFX)
– Fiona Walkinshaw (Global Joint Managing Director of Film, Framestore)
– Rich Moss (Managing Director, Gorilla Group)
– Sean Costelloe (Managing Director, The Mill (London))
– JP Dash (Business Development Executive, Fifty Fifty Post)
Eligibility:
Members may nominate themselves or any suitably senior employee from their own company; a subsidiary company; another member company; or another relevant organisation (not eligible for membership). We ask that you first obtain prior consent from the individuals concerned before submitting a nomination on their behalf. Representatives will be elected on their individual merits, however there is an implicit recognition of their company and status. Nominees may stand for either the Animation Council or the Facilities Council, but not both.
We want our Councils to be inclusive, so we are encouraging nominations from women and people of colour. We also want to see our regional members represented.
The Commitment:
Council Representatives are appointed for a two-year term of office and are expected to attend the majority of the council meetings which run for 2 hours around 4 times a year. Outside these meetings we encourage Council members to lend their support on an ad-hoc basis to various initiatives and issues as and when appropriate in relation to their specific areas of interest and expertise.
The Process:
The window for nominations is open from now until 6pm on 23rd March.
Once the nominations are in, the voting will take place between 6th April – 19th April.
Each company has one vote and can only vote in the either the Animation UK Council election or the UK Screen Facilities Council election. Votes will be cast by the primary representative from each member company. The election process is confidential and will be overseen by our auditors, Ecovis.
We expect to announce the results by 24th April.
In addition to elected representatives, the new Councils will have the option to co-opt extra representatives to ensure that we have balanced Councils that reflects the range of interests of our membership, companies of different size, the regions and nations and are fully inclusive.
Once the new councils have been elected, they will put forward their selections for the governing board of directors of the UK Screen Alliance.
If you want to be at the heart of our Alliance, deciding our policies and direction, email Neil to get a nomination form.