An audience of 8.1 million viewers tuned in to watch Magic Light Pictures' cosmic Christmas animated special, when it was shown on BBC One and iPlayer across the festive period.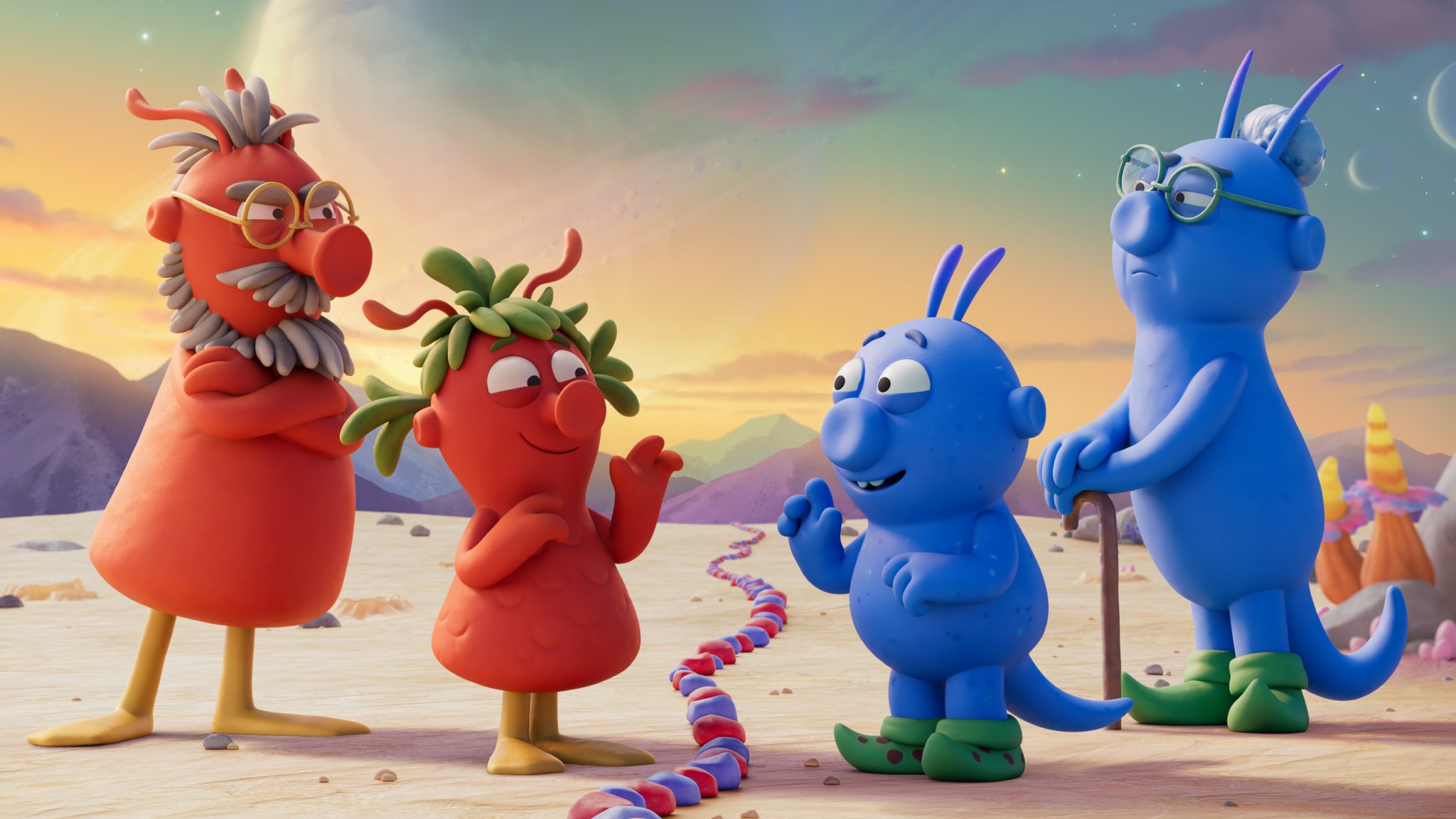 The latest in the multi-Oscar-nominated production company's distinguished line of festive specials based on the books by Julia Donaldson and Axel Scheffler, The Smeds and the Smoos follows the adventures of two feuding families who have to find a way to come together when two of their young clan members fall in love. The delightful animation was first shown on BBC One on Christmas Day, just prior to the King's Speech, and consolidated to 8.1 million viewers (30-day BBC all screens data).
Brought to life with beautiful CGI animation by Blue Zoo, the film was narrated by Oscar-nominee Sally Hawkins and featured a stellar voice cast including Adjoa Andoh, Bill Bailey, Meera Syal and Rob Brydon. It was directed by Daniel Snaddon and Samantha Cutler, written by Julia Smuts Louw and produced by Barney Goodland and Martin Pope.
The film also attracted critical praise. The Daily Telegraph described it as "an entrancing animation [which] brims with light, laughter and good cheer"; the Radio Times said it is "a feast for the eyes, it's deliciously funny with a sparkling voice cast"; the Times praised it for its themes saying, "it's a very strong message for unity against prejudice and overcoming divisions"; and the Daily Mail said, "this is the tenth of Julia Donaldson and Axel Scheffler's books to be brought to life for the BBC at Christmas and it's a total delight to watch."
We are thrilled that The Smeds and the Smoos proved to be such an interstellar hit with the festive audience. It's a testament to the quality of the production, writing and voice talent that The Smeds and the Smoos attracted such a large family audience to view high-quality animated content at such a competitive time of year.

Marc Ollington, Marketing Director at Magic Light Pictures