Beloved Paddington Bear returns to TV in brand new animated pre-school series, 'The Adventures of Paddington' next year, voiced by Ben Whishaw, ft. theme song by Gary Barlow.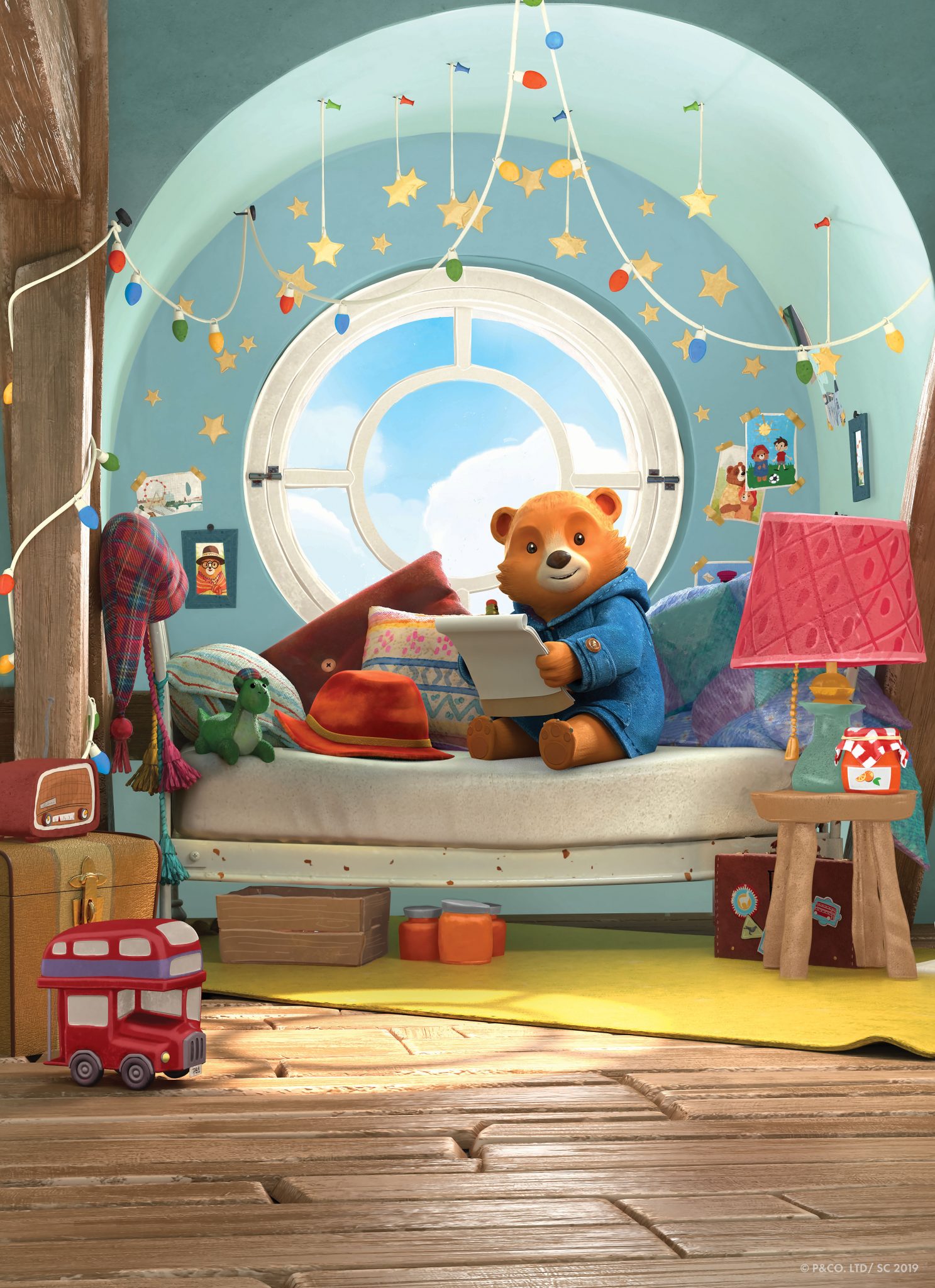 Pre-schoolers are set for more heart-warming adventures when everyone's favourite bear Paddington returns to screens next year in Nick Jr.'s brand-new CG-animated series The Adventures of Paddington.
Airing on Nick Jr. in March 2020, The Adventures of Paddington centres on a younger Paddington as he writes letters to Aunt Lucy celebrating the new things he has discovered through the day's exciting activities. The Adventures of Paddington is a Heyday Films and STUDIOCANAL production in association with Copyrights.
Actor Ben Whishaw (Paddington 1 & 2) reprises his role as the voice of the title character, alongside new cast members Morwenna Banks, Bobby Beynon, Sheena Bhattessa, Darren Boyd, Noel Clarke, Phyllis Logan, Monica Lopera, Sabrina Newton-Fisher, David Schofield, Reece Shearsmith, Liz Sutherland-Lim and Jeremiah Waysome.
The Adventures of Paddington is directed by Adam Shaw and Chris Drew of Blue Zoo (Go Jetters, Digby Dragon, Miffy, Q Pootle 5), and developed for television and written by Jon Foster and James Lamont (The Amazing World of Gumball, Cuckoo, Paddington 1 & 2).
Back in February of this year, Blue-zoo commented that the series would be a nod to the original series, which combined stop-motion with two-dimensional scenery. The series will be animated in 3D CGI but will have a beautiful, puppet-like aesthetic. Using a new animation technique the sets are lovingly handcrafted in an illustrative style, bringing an old favourite to a new audience in a unique and exciting way.
"It's been phenomenal working on this beautiful animation with such big characters and rich environments. Combining the 2D and 3D aesthetics takes it to that next level that we know pre-schoolers will adore. We believe we've retained the magic of the original Paddington series, yet have successfully re-imagined it for a new audience."

Oli Hyatt, Co-Founder, Blue-Zoo
The Adventures of Paddington will also feature a brand-new theme song "Paddington Bear" written and performed by one of Britain's most successful musicians, Gary Barlow (Take That).
Following the series premiere of The Adventures of Paddington, NickJr.co.uk and the Nick Jr. App will feature special Paddington short-form content, activities and games, with the full-length episode will premiere on these services a week before tx.
The series (52 X 11') is executive produced by multi-award-winning David Heyman (producer of all eight of the Harry Potter films, Paddington 1 & 2) and Rosie Alison (Boy in the Striped Pyjamas, Paddington 1 & 2).  The Adventures of Paddington is produced by Karen Davidsen (formerly with Disney and HIT Entertainment) and Simon Quinn (Isle of Dogs, Fantastic Mr. Fox), and co-produced by Rob Silva.