In this month's Spotlight feature, UK Screen Alliance talks to Ian Mackinnon, co-founder of the widely-acclaimed Mackinnon and Saunders, specialists in character design, puppet build and animation production for television, features and commercials.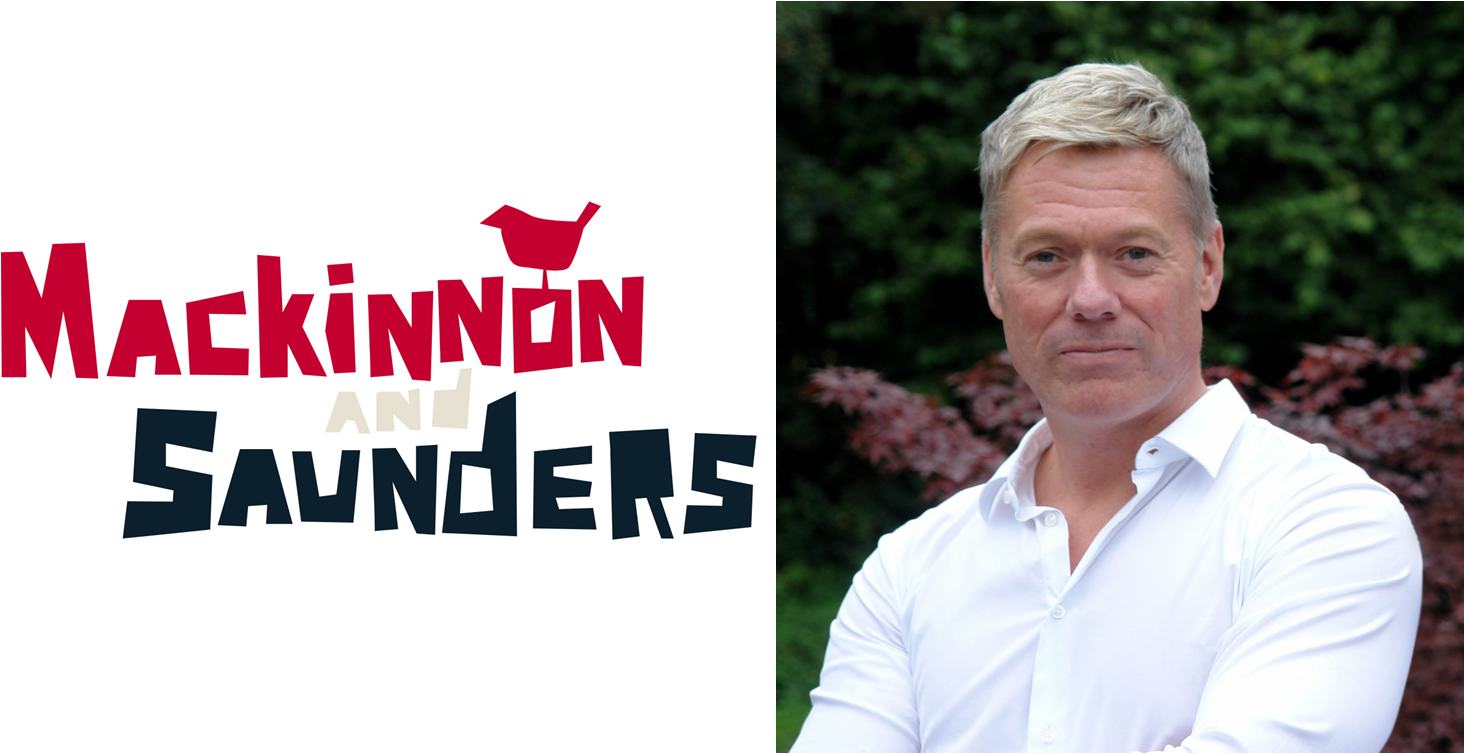 Mackinnon & Saunders is a well-respected, award-winning animation production company specialising in character design and puppet building – Can you give us some backstory on when and how it was founded?
Peter Saunders and I met when we worked together as puppet makers at Cosgrove Hall Films in the 1980s. We established the business in the early 1990s, just as I was producing The Sandman with Colin Batty and Paul Berry – a film that went on to be Oscar nominated and caught the attention of director Tim Burton, who approached us to design and construct the Martian characters in Mars Attacks! Since then, Mackinnon & Saunders have created puppets for two more of Tim Burton's stop motion features – Corpse Bride and Frankenweenie – as well as making several life size Martians for his current art exhibition Lost Vegas: Tim Burton.
Over the years our workshop has made many famous children's characters including Postman Pat, Bob the Builder, Raa Raa the Noisy Lion and The Clangers, along with the puppets for Wes Anderson's stop motion feature film Fantastic Mr Fox.
One of our major strengths as a company is our adaptability – we don't have a house style and we've enjoyed working on an extraordinarily varied output over the years. We have a high reputation for fine craftsmanship – the quality of the puppets is a reflection of the care and attention that our team bring to their work.
In 2012 we expanded and acquired our first studio space, followed by a second studio facility in 2016. From here we've produced more than 200 episodes of stop motion pre-school animation such as Postman Pat SDS, Raa Raa the Noisy Lion, Moon and Me and Twirlywoos and various commercials and short films.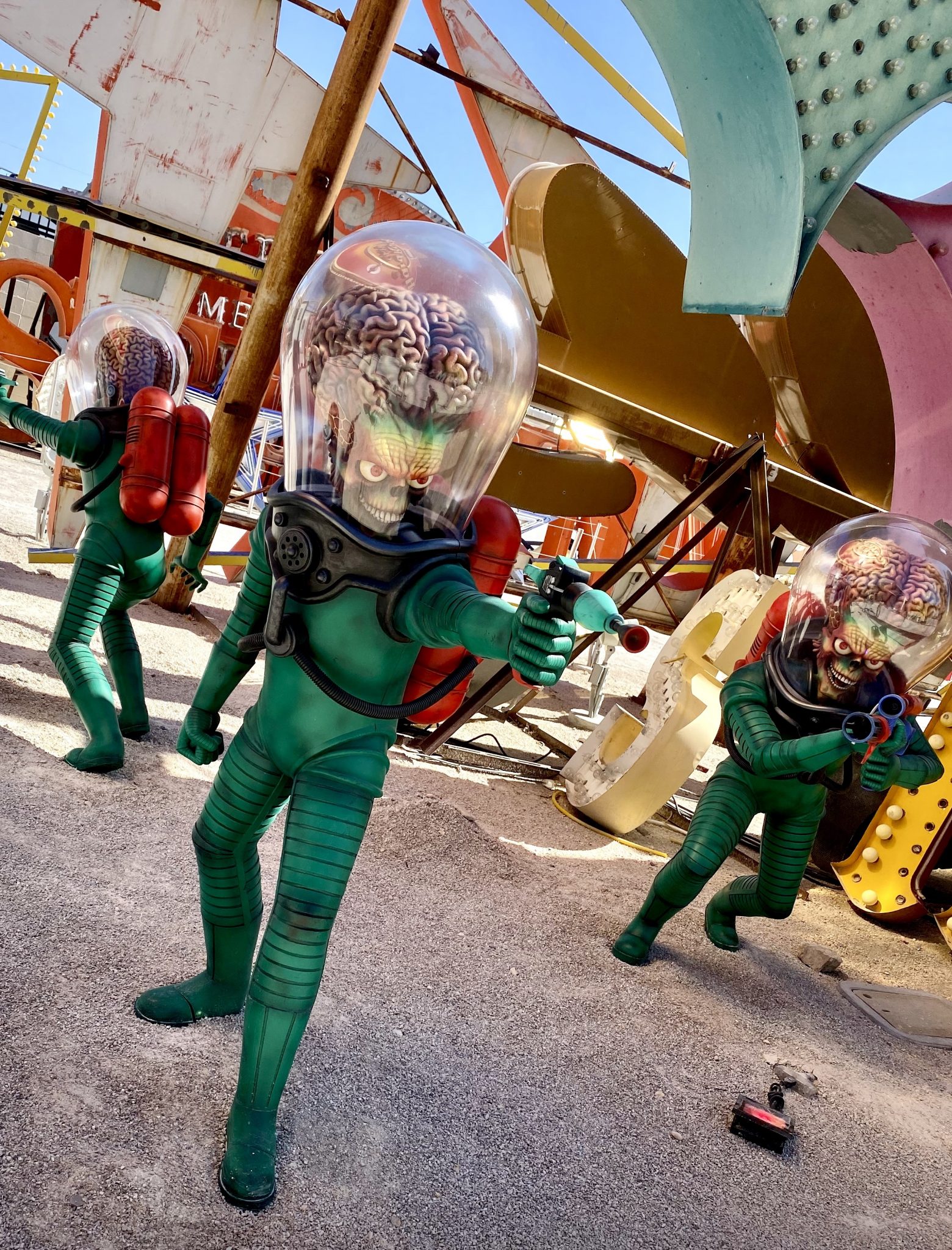 In 2013 we partnered with UK Indie Komixx Entertainment in a 2D animation studio, Mackinnon & Saunders Digital, which produced 52 episodes of Wanda and the Alien for MilkShake! and Nick Jnr plus various stings, pilots and a music video for the indie band Viola Beach.
In recent years, the puppet workshop has made characters for high profile ad campaigns such as the Sainsbury's 2016 Christmas ad The Greatest Gift and the award winning BBC Christmas ident The Supporting Act, as well as the bears for Paloma Baeza's BAFTA winning short Poles Apart and the character of Kaoru for Netflix series Rilakkuma and Kaoru, produced by Dwarf, Tokyo.
It's a mark of the company's reputation that we attract clients from around the world. We produced an 11 year advertising campaign for Puffs Tissues for Publicis New York and we're currently making puppets for Guillermo del Toro's Pinocchio, which is being filmed at the ShadowMachine studio in Portland, Oregon, USA.
What would you say is Mackinnon and Saunders's personality as a company?
I think everyone would agree there's a family atmosphere at M&S – whether you work in the studios or in the puppet workshop there's always a feeling that you're part of the same team. Peter and I are still heavily involved in the construction of the puppets, spending a lot of time in the workshop working alongside the other puppet makers.
Crew members are always keen to come back to M&S when new productions begin. Some people have worked with the company for more than twenty years, whilst some of our more recent recruits are graduates from the National Film & Television School.
Mackinnon and Saunders have an amazing history of high-profile puppetry for features – from Tim Burton's Corpse Bride, to Wes Anderson's Fantastic Mr Fox – Have you noticed any changes in this kind of animation production in recent years?
Digital modelling and 3D printing have brought major advances to the processes that we use, but we still employ a lot of traditional craft skills alongside the new technology. Laika Studios make great use of 3D printed "replacement" face masks in their feature films (such as ParaNorman, Boxtrolls), a technique used by M&S on Passion Pictures' Sainsbury's Christmas ad, The Greatest Gift. London-based studio Blink have incorporated digitally animated facial features onto the heads of stop motion puppets with great success (as seen in The Supporting Act for BBC).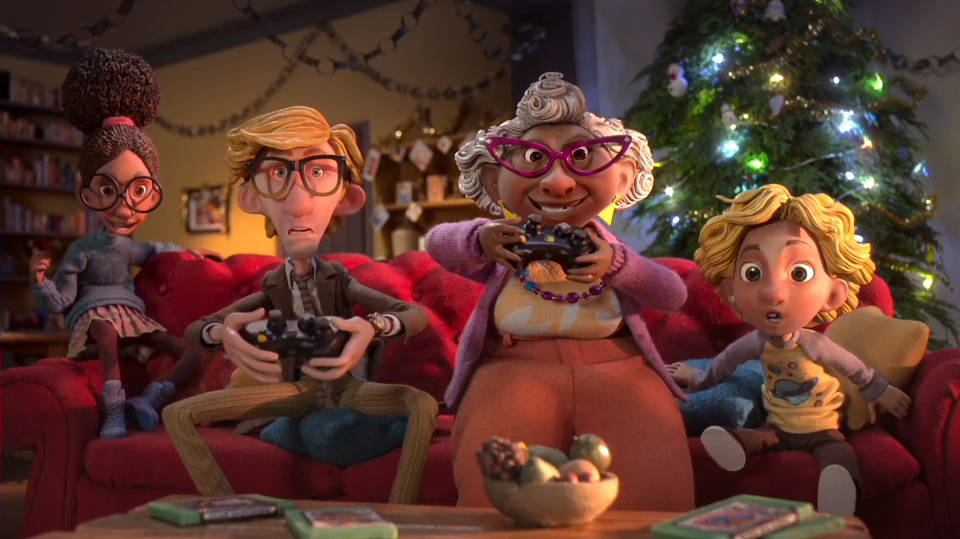 Do you have any favourite projects/milestones/achievements Mackinnon and Saunders has had within the past year?
Some projects are more challenging than others, but it's always a privilege to help creators to realise their vision and we value the trust that they put in us.
We recently collaborated with Andrew Davenport (co-creator of the Teletubbies and In The Night Garden) and Foundling Bird/Sutikki on Moon & Me – a live action/animation pre-school series for CBeebies. The show was a transatlantic production, largely produced in Atlanta, Georgia but Mackinnon & Saunders were asked to create and animate the puppet character Moon Baby. He is the first internally lit puppet that we have made and his semi-transparent head replacements pushed the boundaries of 3D printing and LED technology.
Likewise, Moon Baby's lunar home was a complex set built by Clockwork Frog Films and the Mackinnon & Saunders art department. Created using semi-transparent perspex and textured paper, it had a fully programmable, multi coloured, integral lighting system which produced its magical, iridescent glow.
It wasn't just the set builders and puppet makers who were challenged to develop new techniques and explore new technologies. Moon Baby is an affectionate character who likes to hold hands and hug his friends – quite a challenge when the action was filmed on opposite sides of the Atlantic. The stop motion puppet never physically came into contact with his live action puppet friends! Our animation team engineered new rigging and performance techniques to make the interactions work seamlessly. Our camera and lighting team were tasked with recreating the setups from the Atlanta shoot in our Altrincham studio and also had to build and maintain a complex lighting control system which could automatically capture lit and unlit frames so the editors could choose when Moon Baby's head would glow.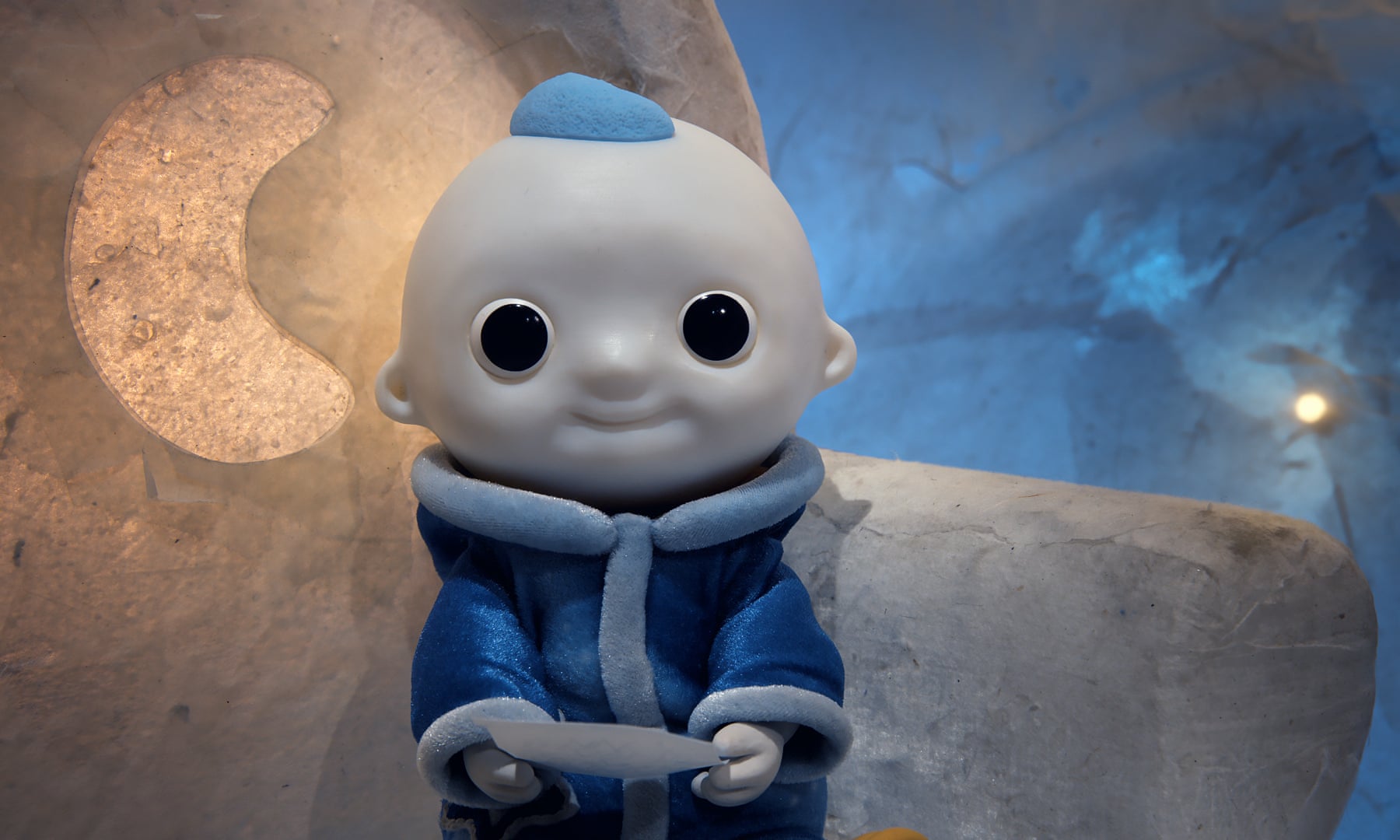 We're very pleased that Moon and Me is now one of the flagship shows of the CBeebies bedtime hour and was nominated for a BAFTA in 2019.
Can you tell us anything about what you're currently working on or what may be coming up in the future for Mackinnon and Saunders?
Many of Tim Burton's much-loved characters made by M&S are currently on display at the Museu Da Marioneta in Portugal. Tim Burton – 'The Animation Puppets' exhibition runs until 19th April and we're delighted that it's already proving very popular. Over 10,000 visitors have visited the exhibition in the first couple of weeks since it opened.
Our puppet workshop is very busy at the moment and the studios are gearing up to start production on an exciting new project – yet to be announced.
We also have a lot of projects in development so it feels like a very exciting time!
Follow Mackinnon and Saunders on twitter and instagram.