This month, UK Screen Alliance catches up with Alan Smart, Chief Operating Officer, of animation studio Factory. The interview delves into Factory's 10 years of impressive award-winning work, views on the impact of the pandemic on the landscape of 2D and 3D animation, and what they have lined up in future.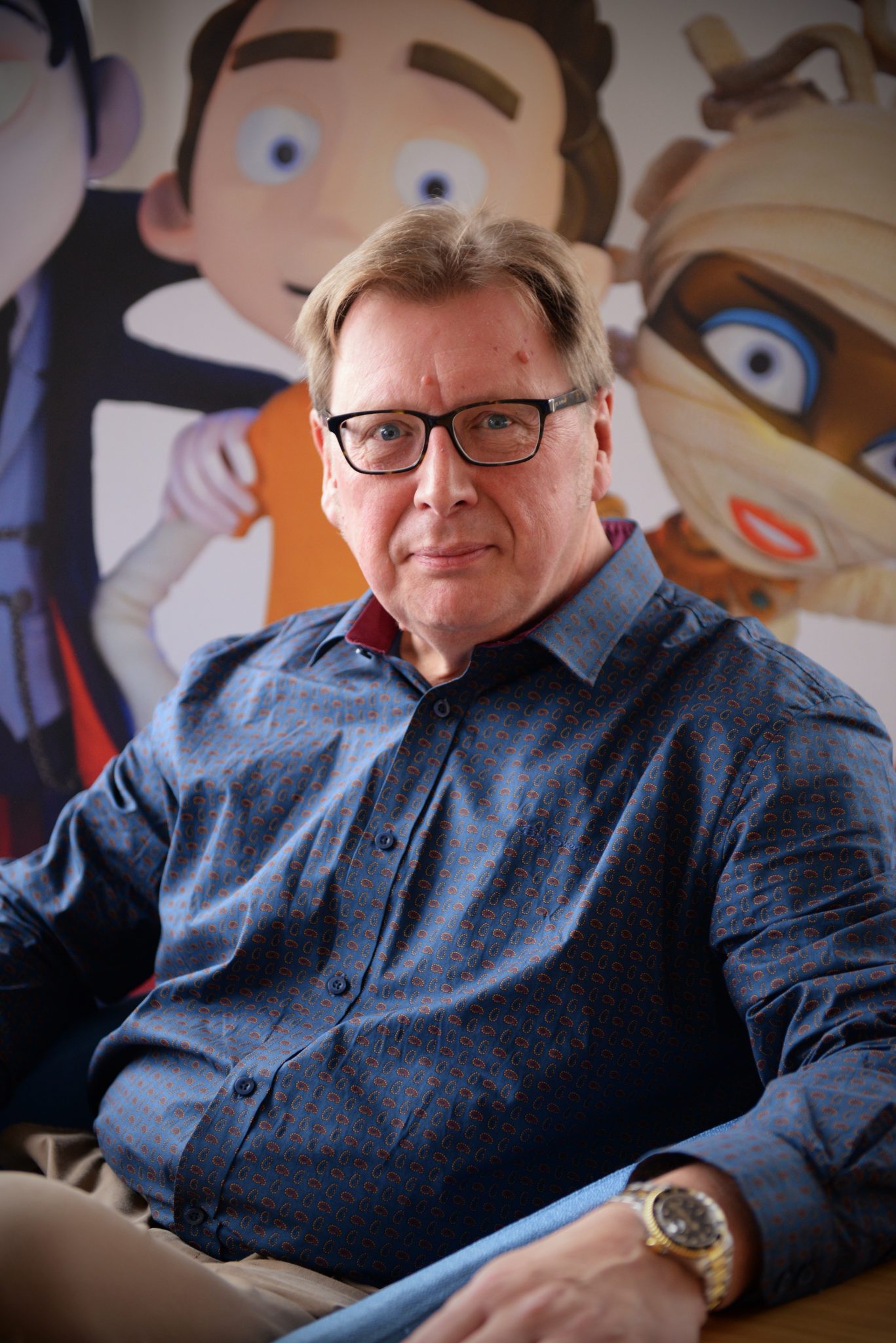 Factory is a BAFTA-winning, multi-genre, full-service animation studio and rights owner based in Altrincham. Can you give us a little backstory about when and how it was founded?
Factory was created by its visionary founder Phil Chalk, and was formed in 2010 in the acquisition of the production assets of Chapman Entertainment, the production vehicle of Keith Chapman, creator of Bob the Builder, Paw Patrol and Mighty Engines. Factory still occupies the former Hot Animation studios, home to Bob the Builder and Pingu, and many of our current team worked at the famous Cosgrove Hall Films Studio.
Occupying 4 studios with over 30,000 sq. ft of flexible production space, the estate comprises 3 stop-motion/live-action puppet studios and workshops, together with a digital studio of 5000 sq./ft that can house up to 100 multi-skilled production staff. Factory infrastructure includes 4 integrated post edit suites, 2 sound studios, a music studio together with a V/O studio all contained within our production campus. In addition, Factory has continuously invested in long-form, 2d digital (Toon Boom and animate), 3d CGI (Maya, Unreal), Mo-cap, performance capture experience. Stop-motion, Live-action puppet, and combinations of all the above. In addition, we produce all VFX in-house.

Our creative teams have extensive experience having worked on numerous animated movies from Coraline, Fantastic Mr. Fox, Frankenweenie to Chicken Run, Shaun The Sheep and Bob the Builder.
In Factory's 10-year history it has been nominated for multiple awards including: 10 BAFTA'S, 10 RTS Awards, 4 Broadcaster Awards, 4 Pulcinella Awards, 7 British Animation Awards, 1 Annecy Award, 1 Annie Award, 1 Cynopsis Award, 5 Kidscreen Awards and 4 Emmy Awards in recognition of its programming.

What would you say is Factory's personality as a company?

Factory's unique personality as a business is a product of its creative engine, imagination and our 5 house rules: Explore the unimaginable, discover new realities, create the unexplainable, enchant and inspire, and never sit still.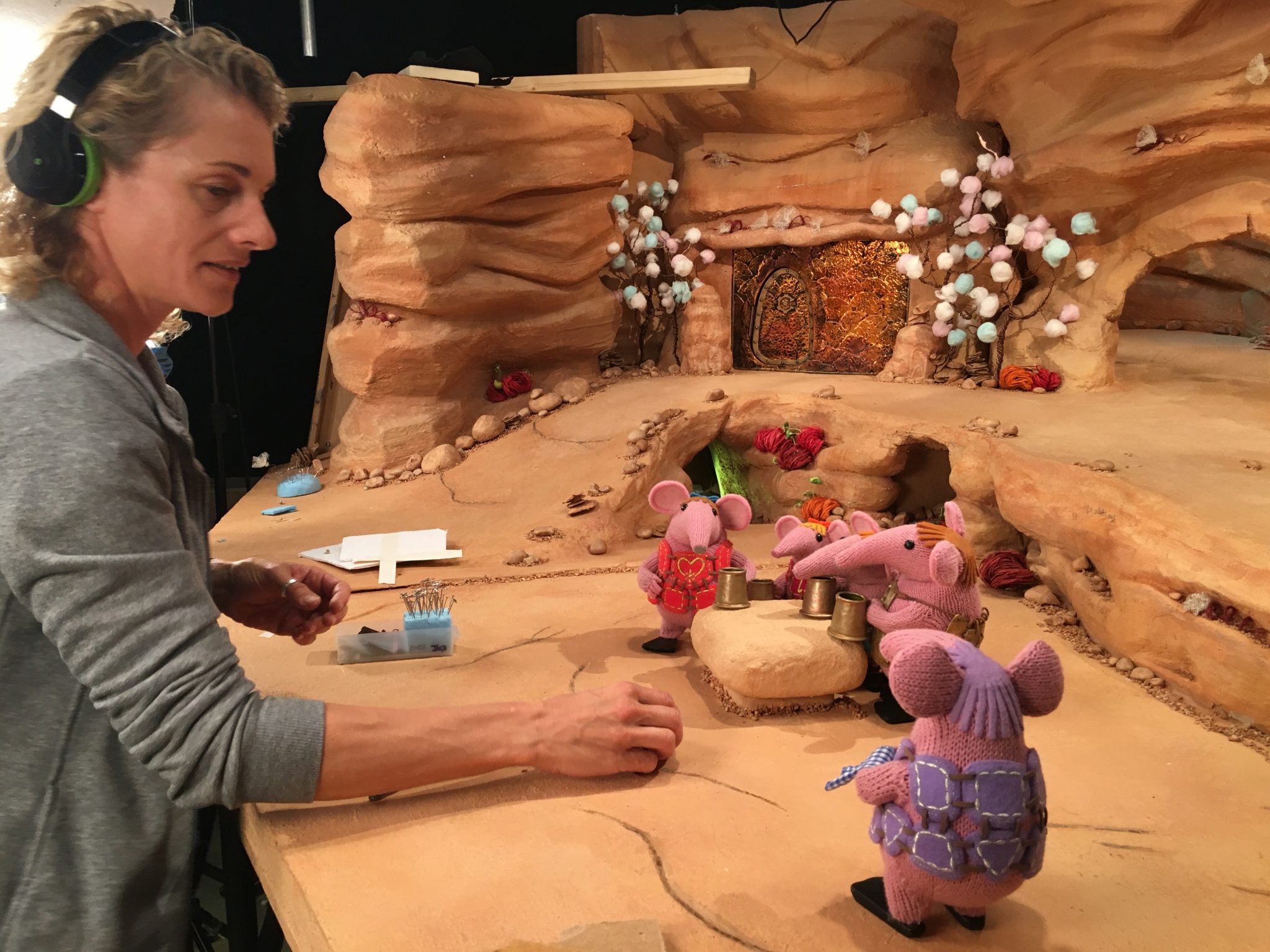 Our creative ideas set us apart, Factory is a fiercely independent, innovative, multi-genre animation studio working with global clients, broadcasters and partners, delivering world class immersive content to thrill, excite and engage audiences of all ages. Visually rich styles make Factory's creative content and production values stand out. Factory is committed to developing quality content for all age groups and genres that children and adults alike are enjoying around the world.
The studio is celebrating it's 10-year anniversary – Congratulations! Has the company seen any changes recently?
The studio celebrated its 10th birthday in 2020 and over this 10 year period Factory has produced over 20 successful high profile multiple series and specials productions (over 100 hours of multi format/genre animation content), to air including; Mimi and the Mountain Dragon (BBC) Norman Picklestripes (NBC) Newzoids (ITV), Clangers (CBeebies), Scream Street (CBBC), Becca's Bunch (Nickelodeon) and three Club Penguin specials (Disney). The company has grown exponentially, increasing its workforce from 6 to over 140 highly skilled and creative employees.
Following the successful acquisition of the 'Rollo Rights' catalogue of IP, Factory has launched its 'IP & brand marketing business' Factory Rights. This was a natural and planned expansion supporting our creative development and intellectual property ownership position.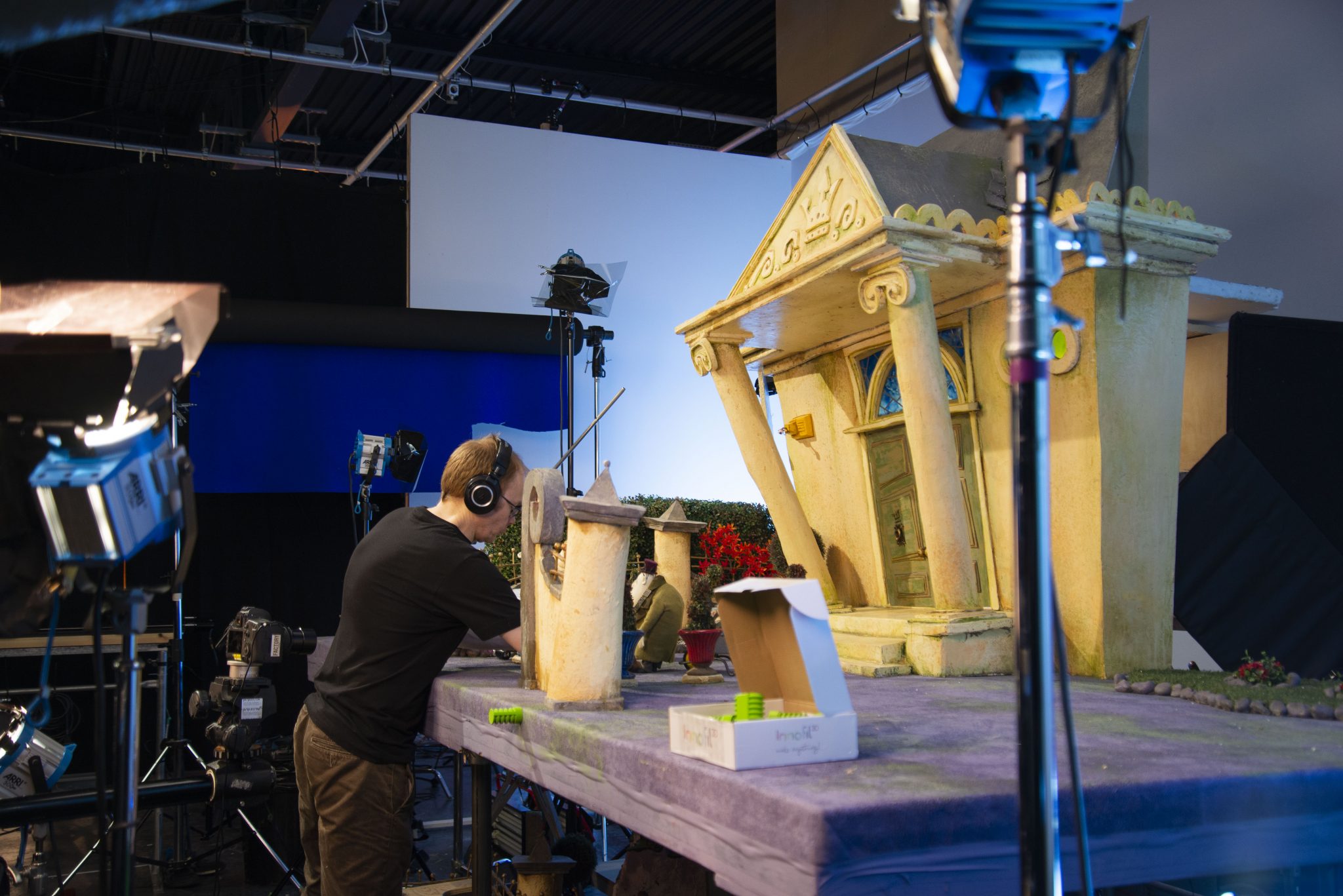 Fundamentally, Factory's unique approach to clients offering them 'concept' through to 'final delivery' turn-key 100% in-house production capability remains a cornerstone. This has been further enhanced by investment as pioneers of new animation techniques and processes.
The impact of the COVID-19 pandemic has changed the landscape for animation, in that 2D and 3D animation genres are more able to control their own production schedules. Providing staff stay healthy, stop-motion, needs to be in the studio to make the magic happen, and production is totally dependent on studios being safe and open. The multiple touch points of all aspects of production make this a challenging environment to work within, more so than live action production. The animation industry must equip itself with the business knowledge and skills to navigate successfully through this period and beyond in order to avail itself access to the best available talent.
In a market where demand for distinctive animation programming is exploding driven by the needs of international broadcaster's and streamers, Factory is ideally positioned and has a strong production pipeline based upon its reputation and history of creating quality animation with world-class production values.
Do you have any favourite projects/milestones that Factory has worked on/achieved over the years?
Every project Factory has brought to life holds a special creative memory; every production is a journey to make or a mountain to climb and we all have our favourites. Factory has proven itself to be an employer of choice for staff to join, grow and develop key skills as individuals as well as attract some of the most creative talent in the World. The successful blending together of these key creativities, our resources and our '5 House Rules' has led to many achievements over the years.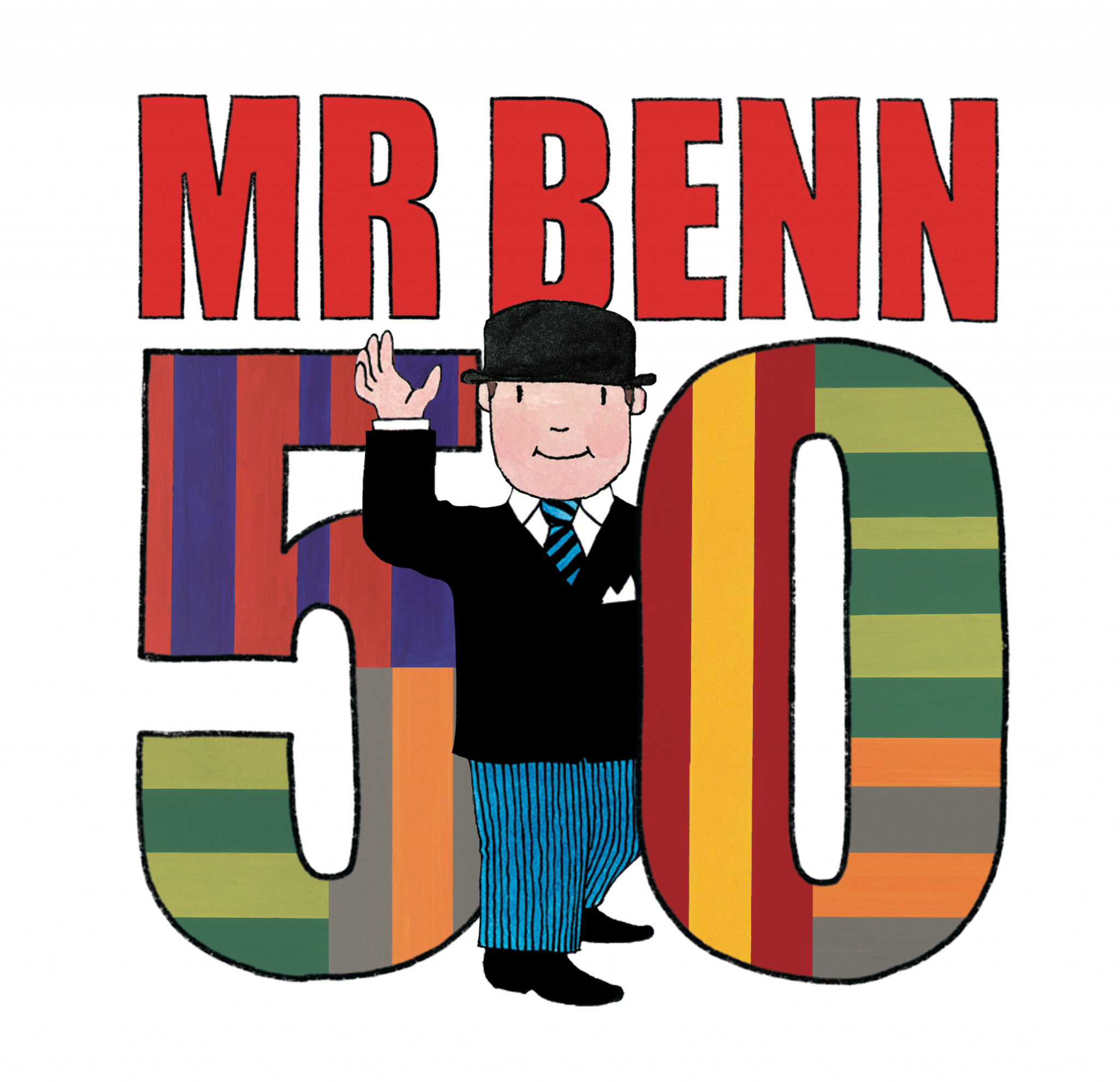 Can you tell us anything about what may be in coming up in the near future for Factory?
We have a very exciting development slate of opportunities containing some of the most cherished titles which we will be bringing to life.
We are very much looking forward to working with our existing and new clients through successful COVID Secure production and cementing our position as a Global market leader in our field.
Factory currently has series 2 of 'Scream Street' in full production for CBBC, and new projects ongoing with Imagine Entertainment, Nickelodeon and NBC Universal that also includes the opportunities to develop the hugely successful 'Elmer the Patchwork Elephant' books and 'Mr Benn', which this year is celebrating 50 years since the show first aired in 1971.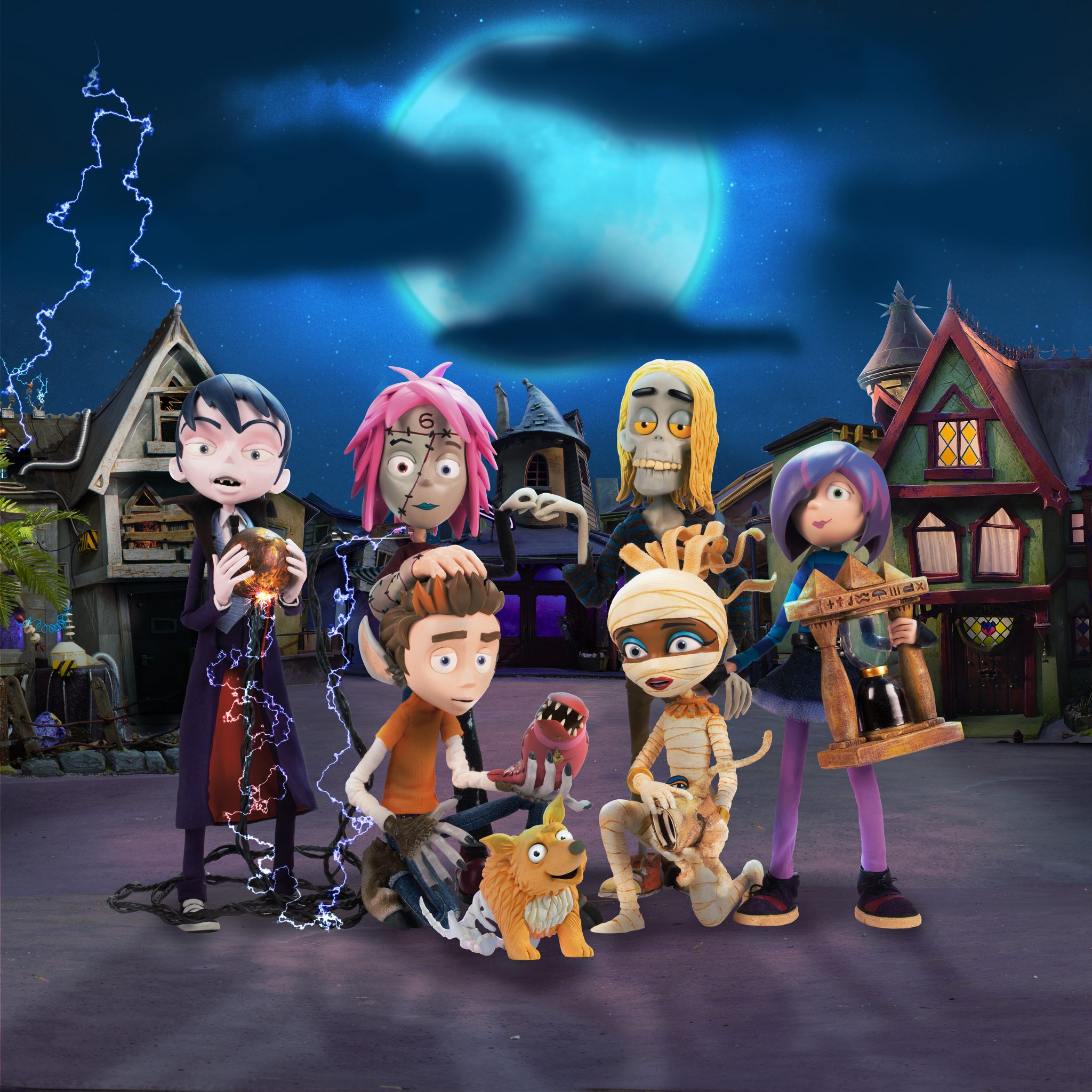 Factory is at the forefront of this animation revival, even more so in the post COVID world where families and children are home bound and are desperate for fresh new content, Factory is also looking to acquire a games developer/publisher and distributor to enable us to produce games and apps, alongside linear TV so we can share assets across multiple platforms. Factory are excited to be participating in 'The Secret Story Draw' a brand new and unique initiative to find raw, rare and audacious talent in the animation industry.
Thank you for your time Alan!
Find out more about Factory at : www.factorycreate.com/