CAKE launch international sales drive at MIPTV, with the animated series 'Dodo', produced by Wildseed.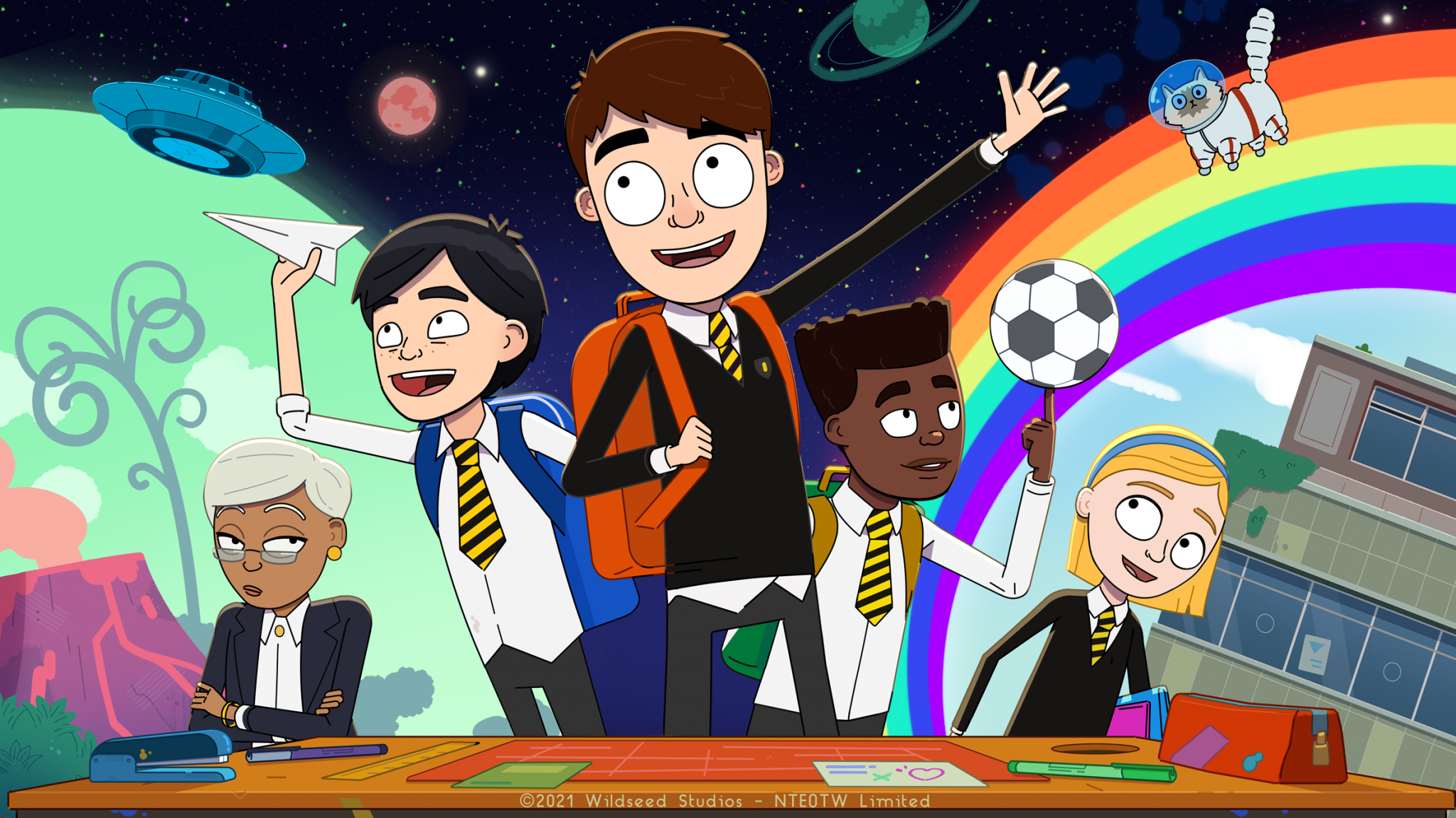 Sky Kids has added a brand new animated original Dodo to its summer line-up. The Sky Original kids' series is an animated school-based comedy produced by BAFTA-winning Wildseed Studios (The Last Bus for Netflix, Counterfeit Cat for Disney).  Leading kids' and family entertainment specialist CAKE is launching the series internationally at MIPTV 2021.
Dodo is a funny, relatable and heart-warming portrayal of everyday school life as experienced by 11-year-old Joe Connolly as he navigates the dramas and pitfalls of his first year at secondary school. The  20 x 10-minute series is for kids aged 8+ and families as it perfectly depicts the drama and awkward memories of school life.
Dodo is produced by Helen Stern (Gumball), directed by creator Jack Bennett, with the support of Ben Ward (Horrible Histories) on scripting and with executive guidance provided by Wildseed's Head of Kids and Animation Sarah Mattingley.
Wildseed Studios is producing the series in association with Birkdale Film and Television, with Toonz Media Group in India and Telegael in Ireland both providing production services. CAKE is representing the series worldwide. The series was commissioned by Lucy Murphy, Director of Kids Content at Sky UK & Ireland, and Exec Produced for Sky by Estelle Hughes, Commissioning Editor, Sky Kids.
"Wildseed Studios have perfectly captured kids' everyday experiences in school in a very fun and creative way. While kids will relate to Joe's dilemmas, for adults, the self-consciousness, uncertainty and confusion of long-gone school days will come flooding back. An entertaining show for the whole family."

Ed Galton, CCO & Managing Director at CAKE
"Lucy Murphy and Estelle Hughes at Sky Kids were very quick to spot the potential of Dodo and we were delighted when they came on board. Sky Kids has established itself as a platform of great quality and we are very proud that Dodo will join its distinguished roster of great shows and we look forward to working with the wonderful CAKE to bring the show to the international market.

Miles Bullough, Wildseed Managing Director
"Joe's dramas at secondary school will feel familiar to anyone who has ever been to school yet, with his incredible animated fantasies and disaster scenarios, they're also uniquely funny and surprising. We know our audience will love this show."

Estelle Hughes, Commissioning Editor for Sky Kids
Sky Kids offers families 8 kids' channels and over 5000 episodes of on-demand viewing as well as the Sky Kids app, a safe space for younger kids focussed content, games and art tools with parental controls including a sleep mode so parents can moderate screen time. This is complemented by the pin protected Safe Mode on Sky Q, so there's no danger of children straying into any areas of content that are not right for them.