The shortlist for the 2019 Europe shots Awards has been announced, with a plethora of talented companies and individuals shortlisted for this year's Euro-centric award show.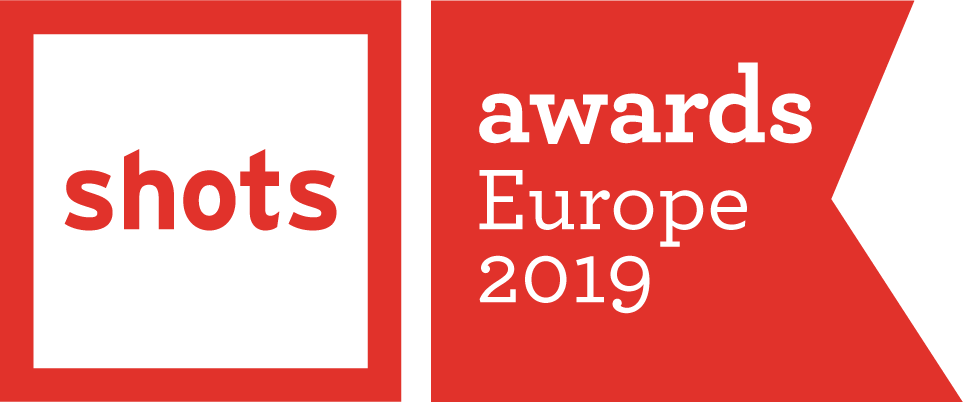 The shots awards celebrates creatively excellent work in advertising, including innovative TV commercials, latest work from new directors, music videos, idents, and short films.
The shots Awards Europe are scheduled to be held 8 Northumberland, in London on Thursday 14 November, with details on purchasing tickets to be made available online in coming weeks.
The Shortlist for the Awards has been announced, including categories:
Television Commercial of the Year up to and including 60 seconds
Amazon Prime Video, Jack Ryan
Amazon Prime, Vikings
Audi, Synchronised Swim
Co-op, Live On
Halifax, That New Home Feeling
ITV & Veg Power, Eat Them To Defeat Them
O2, Priority
Paypal, Tonton j'assure grave
RAF, No Room For Cliches
Royal Navy, Spider
Sipsmith Gin, We Make Gin Not Compromises
Virgin Trains, Very Fast Chair
Volkswagen, The Others
Yorkshire Tea, Induction
Best Use of Animation in a Commercial
IRN-BRU, Snowman – The Sequel
CD Projekt Red, Cyberpunk 2077
Cheerios, It's All Family
Corona, The History of La Cerveza Mas Fina
Disneyland Paris, The Little Duck
Erste Group, First Christmas
Fender Mirror Telecaster, The Mystical Journey of Jimmy Page's '59 Telecaster
Great Western Railway, Five & The Missing Jewels
John Lewis, The Boy and The Piano
Royal Navy, Spider
Sipsmith Gin, We Make Gin Not Compromises
Warframe, Shrines
Editor of the Year
Sam Bould, Cut+Run
Ben Campbell, Cut+Run
David Gesslbauer, DRKNSD
Joe Guest, Final Cut
Paul Hardcastle, Trim Editing
Ellie Johnson, tenthree
Dan Sherwen, Final Cut
VFX Company of the Year
Electric Theatre Collective
Mikros MPC Advertising
MPC 
The Mill
Time Based Arts
UK Screen Alliance would like to wish all those, members and non, whose teams & talent have been shortlisted for the awards this year.