Aardman has announced that Shaun and the Flock will return for a brand new series causing more mayhem in 20 x 7' new episodes, Shaun the Sheep: Adventures from Mossy Bottom.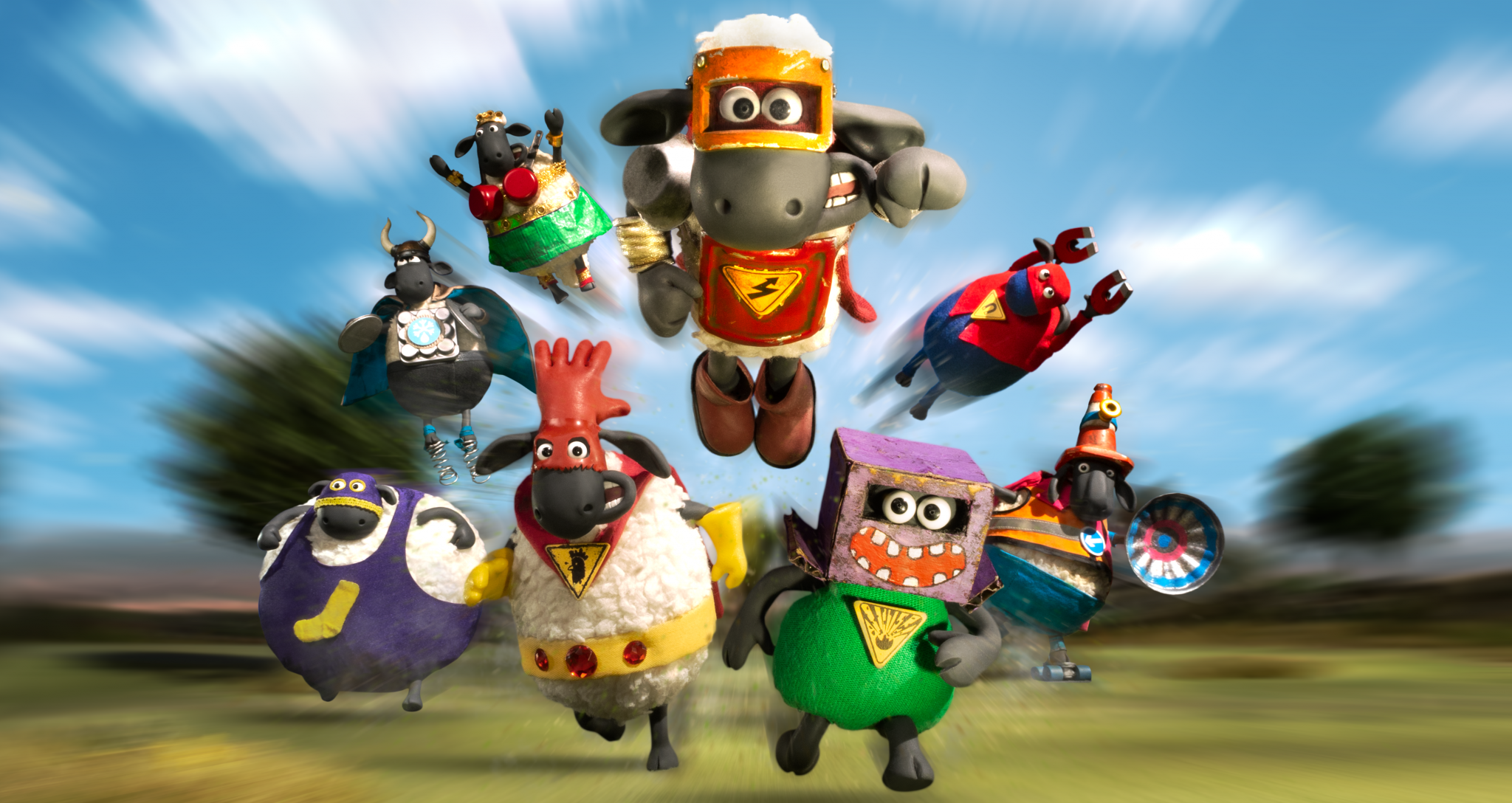 More anarchic than ever, Shaun is the centre of adventure and excitement at Mossy Bottom Farm for a sixth series, making mischief for the Farmer and his long-suffering sheep dog, Bitzer.
Aardman is using more cinematic production values following up on the success of A Shaun the Sheep Movie: Farmageddon.
"We started shooting Shaun the Sheep: Adventures from Mossy Bottom as we wrapped on our most recent feature, A Shaun the Sheep Movie: Farmageddon and so inherited much of its more cinematic visual style. We also made a conscious decision to write more dramatic storylines. Adventures from Mossy Bottom aims to bridge the gap between the simple storytelling of the earlier series and this larger scale filmic stuff… with these new episodes you're almost getting 20 mini movies! Add to this a number of new characters and I think we have given the show a fresh new feel."

Tom Parkinson, Series Director
For the first time Aardman has been awarded the Albert certification for reducing its carbon 'hoofprint' and including content that supports a more sustainable future, with Mossy Bottom Farm now featuring solar panels, wind turbines and electric vehicles.
Viewers will get to join the super sheep on new adventures, as they undertake a teddy bear heist, conduct a pumpkin patrol against a snail army and even try their hooves at a pizza delivery service. The Farmer is up to his antics again, doing all he can to make some money by opening the Farm as a petting zoo, renting out the flock's barn as a holiday let and unknowingly becoming an internet sensation.
Shaun the Sheep: Adventures from Mossy Bottom introduces four new characters to Mossingham: Stash, a hyperactive squirrel, 'no nonsense' Rita who delivers the parcels and new rival Farmer Ben, and his Afghan hound, Lexi exuding an air of superiority, much to Bitzer and the Farmer's annoyance.
 "We're thrilled to have been given the highest accreditation for an Albert sustainability award on the newest Shaun the Sheep series. It's a testament to Aardman's efforts – on screen and off – to encourage a more caring attitude to our planet, and contribute towards an environmentally sustainable industry."

Sarah Cox, Aardman Executive Creative Director
Aardman also recently announced a Shaun the Sheep half hour special will premiere in the UK on BBC One at Christmas 2021.
Shaun the Sheep: Adventures from Mossy Bottom will launch on Netflix in the UK, US, Canada, Pan-Latin America on 17th March and Spain, Turkey, Poland, Israel. U.A.E on 16th March.
Shaun the Sheep: Series 6 will also have its premiere on the following linear broadcasters: WDR Germany, NHK Japan, WarnerMedia's Boomerang & Cartoon Network platforms Southeast Asia & Taiwan, RAI Italy, SVT Sweden, YLE Finland, FRANCE TV France, NRK Norway, NPO Netherlands, Ceska TV Czech Republic, Canal PANDA Portugal, Knowledge Network Canada, Télé-Québec Canada, Children's edutainment channel MBC3 MENA and TV3 Catalonia
Shaun the Sheep Series 6 (20 x 7mins) is also known as Shaun the Sheep: Adventures from Mossy Bottom on Netflix.
Read via source on: aardman.com