The Royal Television Society (RTS), Britain's leading forum for television and related media, has shortlisted the nominations for its 2020 Craft & Design Awards, supported by Netflix.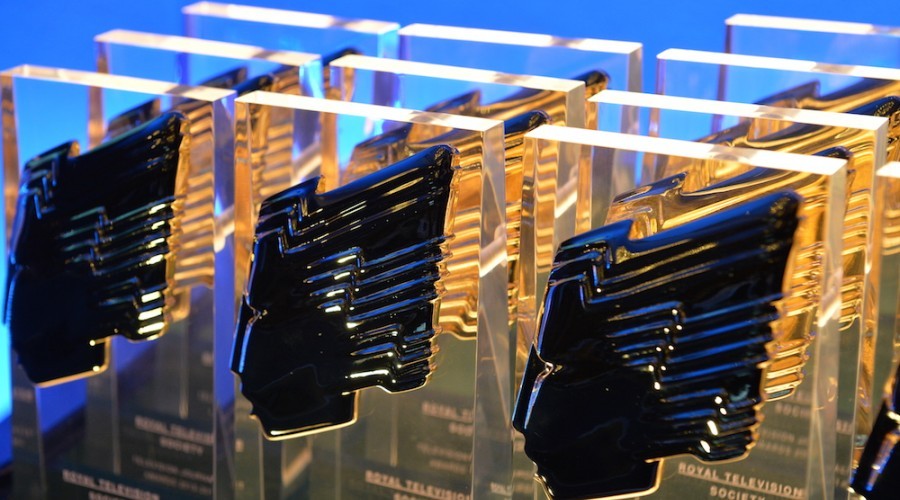 The BBC leads the way with 46 nominations across its channels, with BBC One and HBO's hit shows, His Dark Materials receiving four and I May Destroy You garnering three nominations respectively. Sky follows the BBC with 10 nominations with Gangs of London, Brassic and Catherine the Great all shortlisted.
The prestigious awards will be celebrated on Monday 23rd November on the RTS website with special guest appearances. The RTS Craft & Design Awards celebrate excellence in broadcast television and aim to recognise the huge variety of skills and processes involved in programme production across 31 competitive categories ranging from Make Up Design: Drama to Director: Multicamera, alongside the RTS Special Award and the Lifetime Achievement Award which are both given at the discretion of the RTS.
"The standard of television this year has been incredible and provided audiences with both comfort and escapism, as well as new and underrepresented perspectives, in what has been such a turbulent time for all of us. We are very much looking forward to celebrating the talented individuals and teams who continue to produce world class content, later this month."

Anne Mensah, Chair of the RTS Awards
The Craft & Design Awards accept entries from both individual craftspeople and broadcasters, and the juries take into consideration production difference, budget and time scale involved. All entries have been transmitted between 1 September 2019 and 31 August 2020.
The full list of nominations can be found here.
List of some categories:
Design – Programme Content Sequences
Made in Colour My World – Dadaab Refugee Camp BBC World
Richard Norley and Wajahut Shah & Sancha Worthington, Jump The Supervet (Series 15 and Christmas Special) Blast! Films for Channel 4
Martin Johnson, Fleur Bone, Rob Harvey & Paul Crosby Mars: One Day On The Red Planet The Garden Productions for National Geographic
Design – Titles
Titles Team Brassic Calamity Films & Sky Studios for Sky One
Titles Team His Dark Materials Bad Wolf for BBC One & HBO
Rob Roberts-Facey, Lucy Adams, Dominic Robson-Smith & Alastair McIntyre World Athletics Championships 2019 BBC Sport
Editing – Documentary/Factual
Abraham Teweldebrhan Tyson Fury: The Gypsy King Optomen Television for ITV
Chloë Lambourne & Simon McMahon For Sama ITN Productions for Channel 4 & PBS
Justin Badger & Christopher Swayne Barrymore: The Body in the Pool Keo Films for Channel 4
Editing – Drama
Izabella Curry I Hate Suzie Bad Wolf & Sky Studios for Sky Atlantic
Nathan Nugent Normal People Element Pictures for BBC & Hulu
Pia Di Ciaula Quiz Left Bank Pictures for ITV
Editing – Entertainment and Comedy
Edit Team Britain's Got Talent (Series 14) Thames & Syco for ITV
Dan Gage Staged Infinity Hill & GCB Productions for BBC One
William Webb Feel Good Objective Fiction & Objective Media Group Scotland for Netflix & Channel 4
Editing – Sport
Nicholas Perry, Rob Roberts-Facey & Stephen Lyle One Day: Sport's Super Sunday BBC Sport
Nicholas Perry, Tom Mallion, Sonja McLaughlan & Richard Hughes Six Nations 2020: Eddie Jones interview BBC Sport
Joe Snell, Kevin Evans & Paul Roberts Time for a new season BT Sport Europa League final & BT Sport Champions League final BT Sport
Effects
Vine FX War of the Worlds Urban Myth Films & Canal + for Fox
DNEG, Rowley SFX, Flash SFX & Goldcrest World on Fire Mammoth Screen co-produced with Masterpiece for BBC One
Framestore, Russell Dodgson, Dan May & Danny Hargreaves His Dark Materials Bad Wolf for BBC One & HBO
Lighting for Multicamera
Nigel Catmur VJ Day 75: The Nation's Tribute BBC Studios for BBC One
Gurdip Mahal, Ross Williams & Rob Bradley Crazy Delicious Optomen for Channel 4 & Netflix
Paul Burton Coronation Street ITV Studios
Multicamera Work
Camera Team VJ Day 75: The Nation's Tribute BBC Studios for BBC One
Suri Krishnamma & Camera Team Performance Live: The Way Out Battersea Arts Centre for BBC Four
Andrew Slater, Annie Tetchner, Sophie Oliver & Katie Collis 24 Hours In Police Custody – Murder in the Woods – two part special The Garden Productions for Channel 4
Multicamera Work – Sport
IGBS Camera Team The Rugby World Cup Semi Final 2019 England v New Zealand IGBS (JV between IMG and HBS) for ITV
Matt Roberts SailGP: Season 1 Finale and Season 2 Launch Whisper & Timeline TV for BT Sport & Sky Sports
Ken Burton Shrewsbury Town v Liverpool BBC Sport
Music – Original Title
H. Scott Salinas Baghdad Central Euston Films for Channel 4
Lorne Balfe His Dark Materials Bad Wolf for BBC One & HBO
Alex Heffes & Anoushka Shankar A Suitable Boy A Lookout Point Production for BBC One
Photography – Drama & Comedy
Ed Rutherford Little Birds Warp Films & Sky Studios for Sky Atlantic
Suzie Lavelle Normal People Element Pictures for BBC & Hulu
David Odd Giri/Haji (Duty/Shame) SISTER for BBC Two & Netflix
Picture Enhancement
Asa Shoul Devs FX Networks & DNA Films for BBC Two
Aidan Farrell Catherine The Great New Pictures & Origin Pictures for HBO & Sky
Adam Dolniak Rise of the Nazis 72 Films for BBC Two
Sound – Drama
Howard Bargroff, Tim Barker, Steve Browell & Marc Specter Baghdad Central Euston Films for Channel 4
Paul Davies, Chris Durfy, Nick Cox & Ian Morgan The Salisbury Poisonings Dancing Ledge Productions for BBC One
Sound Team The Crown (Series 3) Left Bank Pictures for Netflix
Sound – Entertainment & Non Drama
Kevin Duff & Andy Deacon VJ Day 75: The Nation's Tribute BBC Studios for BBC One
Nick Fry, Mick Duffield & James Evans The Last Igloo Swan Films for BBC Four
Steve Speed, Nick Fry, James Evans & Hugh Dwan Formula 1: Drive To Survive (Series 2) Box to Box Films for Netflix