The new Sky Original, narrated by Jodie Whittaker (Doctor Who), will launch on Sky Kids on 15 September.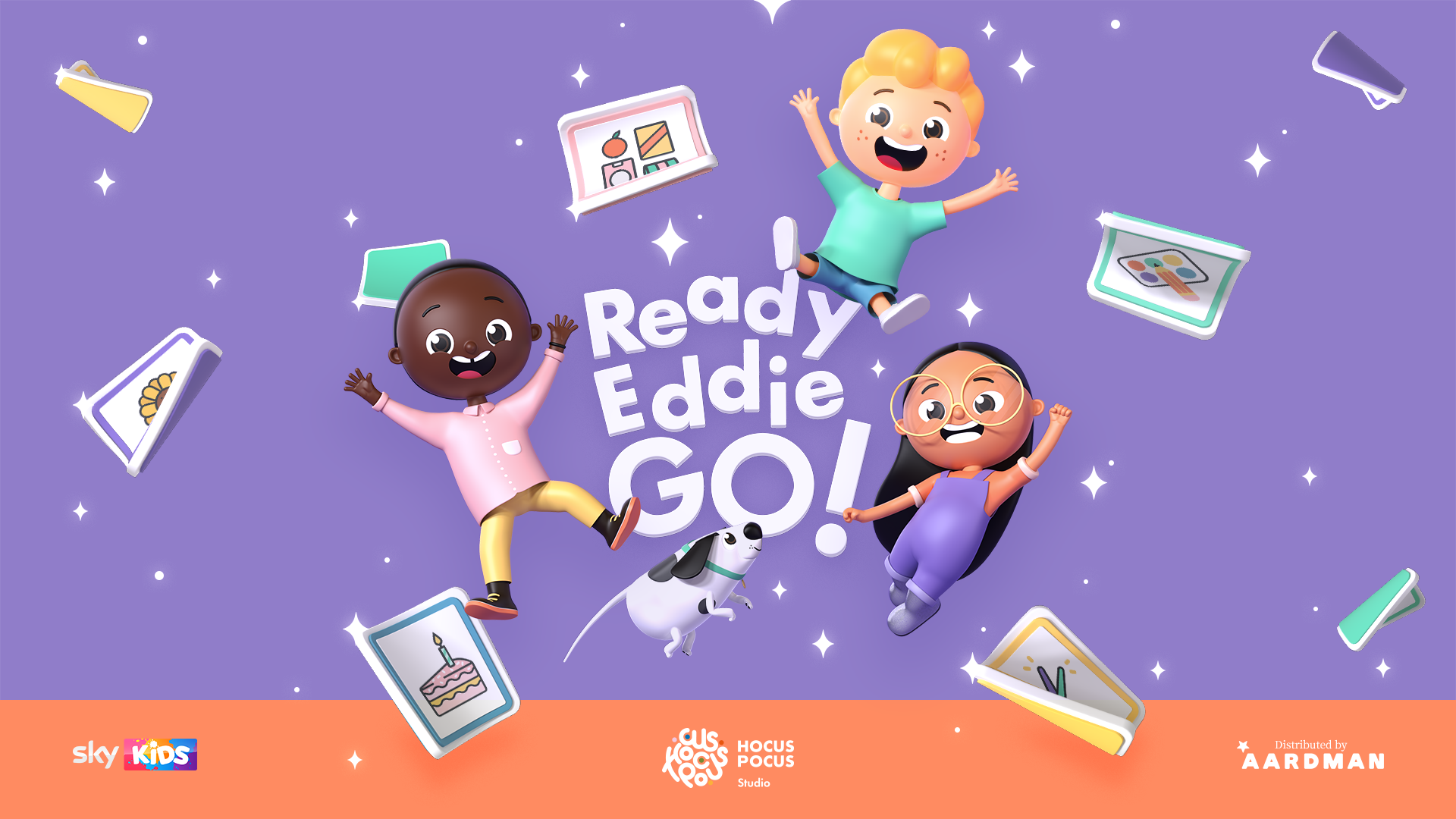 The series follows 6-year-old Eddie who is autistic, as he navigates everyday real-life experiences for the very first time. Whether it is going to get his hair cut or trying an unfamiliar vegetable, the series captures moments full of fantasy and comedy, with Eddie using his imagination throughout. With his family and friends cheering him on, Eddie learns to play his way and learns strategies that will help him next time that situation arises.
The show is inspired by the Eddie book series written by award-winning author and Mum, Nikki Saunders, who has an autistic son. An important influence in the SEN (Special Educational Needs) community, Nikki is also Executive Producer for the series.
Hocus Pocus Studio brings the animated magic, and deliberately created a strong neurodivergent team at all stages of production: from Eddie himself (Grayson Davis) through to autistic writers and animators, all carefully overseen by clinical lead Dr Claire Prosser.
This is an incredibly beautiful and premium new series which has been a labour of love for all the writers and animators who've brought Eddie to life.  It's a show that will find a special place with all families of young children with particular resonance for the neuro-diverse community.

Lucy Murphy, Director of Kids at Sky UK and ROI
It's been a joy to narrate this inclusive and unique show. There are so many moments of curiosity with powerful messages sprinkled throughout, and I hope children and parents love it just as much as I do.

Jodie Whittaker, Narrator on Ready Eddie Go!
Eddie started off as a sweet book character for my autistic son to relate to and feel represented by. It warms my heart that Eddie, with support, is now able to help so many children, by learning what to expect visually in new situations and environments. My son is so excited and proud to share Eddie's magic with all children, to help meet their needs and bring about more inclusion.

Nikki Saunders, Executive Producer of Ready Eddie Go!, and Author of Eddie
Watch the trailer below.