Multi Oscar-nominated and Bafta Award-winning production company Magic Light Pictures has announced an animated adaptation of Julia Donaldson and Axel Scheffler's children's book, 'Zog And The Flying Doctors', is set to premiere on BBC One for Christmas 2020.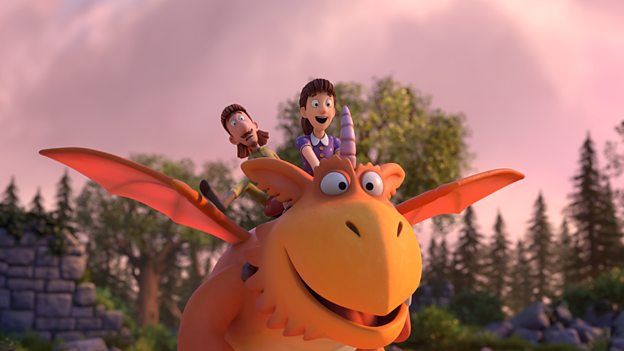 The animated half hour will be produced by Michael Rose and Martin Pope of Magic Light, and directed by Sean Mullen. Animation services will be provided by Giant Animation in Dublin. The special has been acquired by Charlotte Moore, BBC Director of Content and Tommy Bulfin, Commissioning Editor, BBC Drama.
The first Zog film was a roaring success from Christmas 2018 and has recently been nominated for an International Kids Emmy and won a number of other awards.
"BBC One will be home to another favourite Donaldson and Scheffler adaptation for Christmas 2020, once again continuing our collaboration with the award winning Magic Light Pictures on the fabulously original sequel to the best-selling Zog – Zog And The Flying Doctors."

Charlotte Moore, Director of Content, BBC
The book of Zog And The Flying Doctors is written by Julia Donaldson and illustrated by Axel Scheffler. Together Julia and Axel are the UK's most successful picture book creators. Zog and the Flying Doctors was first published by Scholastic in 2016 and is the eighth adaptation by Magic Light Pictures of a Donaldson/Scheffler title.
The Snail And The Whale will premiere on BBC One this Christmas. Previously, Magic Light produced The Gruffalo and The Gruffalo's Child, with the former winning over 15 awards as well as nominations for an Oscar, a Bafta and the Cartoon d'Or and delivered audiences of 10 million to BBC One for their respective Christmas Day transmissions.
Other titles include Oscar nominated and Bafta-winning Room On The Broom, the family favourite and ratings hit Stick Man, and an adaptation of Roald Dahl's Revolting Rhymes, which also won a Bafta, an International Kids Emmy and was nominated for an Oscar.