CAKE has announced a deal with ABC in Australia for 52 episodes of preschool series Kiri and Lou.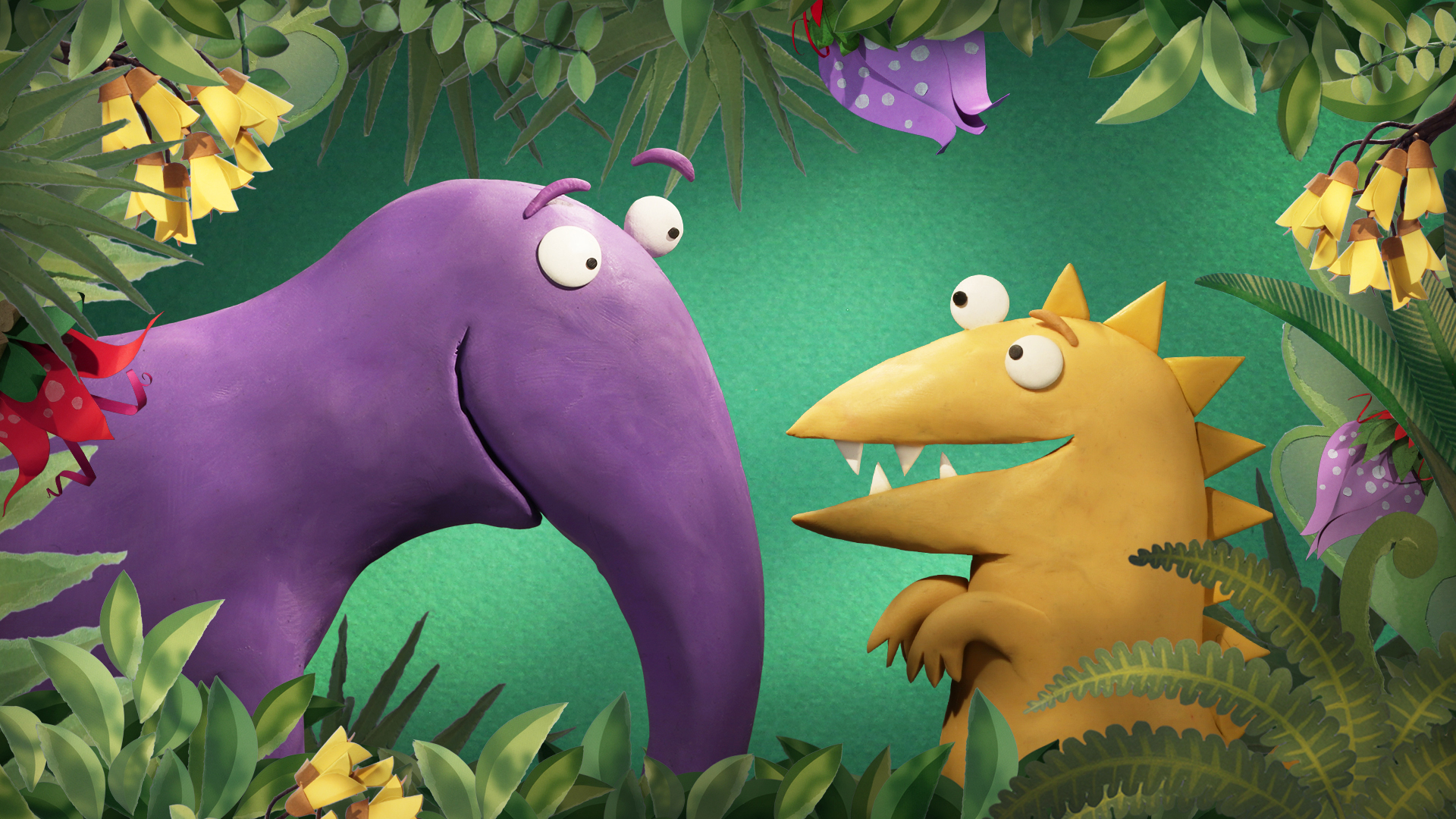 The popular childrens' animated series Kiri and Lou will air daily on ABC Kids from 1 July at 17.50 following the series' premiere on TVNZ in New Zealand and CBC Canada earlier this year.
Kiri and Lou follows the friendship between Kiri, a feisty little dinosaur and Lou, a gentle and thoughtful creature, as they explore a 'forest of feelings' through laughter, song and adventure. The original and imaginative Kiri and Lou series invites children to learn about kindness, empathy and how to get along, with warm-hearted and gently humorous storylines.
Hand-crafted in paper and clay and created using traditional stop motion animation from Antony Elworthy (Coraline, Corpse Bride and Isle of Dogs), this 52 x 5 minute series is voiced by Jemaine Clement (Flight of the Conchords, Moana) and Olivia Tennet and is written and directed by feature film director Harry Sinclair. Kiri and Lou is produced by Fiona Copland for Stretchy and Heather Walker of Yowza Animation (Curious George, Welcome To the Wayne).
Kiri and Lou was selected for screening at Annecy this year in the TV Films in Competition category.
"Everyone who has watched Kiri and Lou knows what a special project this is. Charming, instantly captivating and ultimately joyful, we are thrilled that it has now found a home in Australia with ABC Kids where we are sure it will receive a tremendous response."

Ed Galton, CCO & Managing Director at CAKE
An award-winning company, CAKE was most recently voted Best International Distributor by Animation Magazine and No 2 Distributor in Kidscreen's 2018 Hot50.