Private Equity house, Key Capital Partners (KCP), has completed a minority investment into Jellyfish Pictures. Jellyfish provides high-quality animation, visual effects (VFX) and art department services to media corporations around the world. Clients include Disney+, Netflix, DreamWorks, Apple TV, HBO, Sky, BBC and Amazon. Jellyfish Pictures has worked on a slate of well-known productions such as three Star Wars films (Lucas Films), numerous drama series (Black Mirror, The Book of Boba Fett), and recently completing animated feature film Spirit: Untamed and special How to Train Your Dragon: Homecoming for DreamWorks Animation. The business has won over 40 industry awards including BAFTAs, EMMYs, VES, Annies and RTS. With its pipeline of confirmed work standing at an unprecedented level, KCP's investment will expedite the global scaling of Jellyfish's VFX and animation teams, and advance the development and production of its original kids and family content through Jellyfish Originals.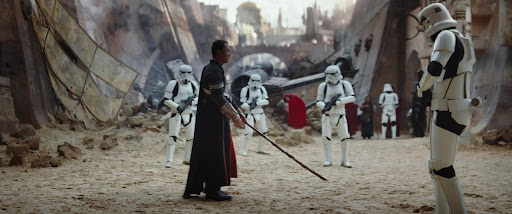 Over the past 20 years, founder and CEO Phil Dobree has strategically grown the company into a global business. He is supported by an experienced senior management team and a richly talented pool of artists, production, and support staff.
Jellyfish has established an enviable reputation for its industry leading IT infrastructure which enables its artists to work seamlessly and securely anywhere in the world. Jellyfish pioneered remote working by setting up virtual studios, using advanced, centralised, secure technology long before working from home was a necessity. This has allowed the company to break away from the traditional studio model helping create a modern future proof facility with a truly global reach. The company's HQ is in a state of the art facility in Brixton, London, with a further studio in Sheffield both providing hubs for its hugely talented, global network of staff. The KCP deal will help the company grow to more than 600 staff in 2022.
Continuing as CEO, Phil Dobree is supported by a highly experienced executive team, supplemented by the appointment of Lynton Barker as Non-Executive Chairman and Philip Duquenoy of KCP as Non-Executive Director. 
The investment was led for KCP by Philip Duquenoy, James Hall and Matt Tice.
We are delighted to have KCP on board for the next stage of Jellyfish's ambitious journey. We have seen an unprecedented demand for our services over the last year and this investment allows us to accelerate the company's growth, providing our clients and partners with the technical and creative resources to continue to bring compelling, award-winning work to the screen.

Phil Dobree
This is an exciting time for the creative TV and film industry in the UK and we are thrilled to be working with such an innovative business to enable even greater growth.

Philip Duquenoy, Partner
Legal advice was provided to KCP by Addleshaw Goddard, RSM provided financial and tax due diligence services and commercial due diligence was performed by FTI.
Jellyfish were advised by JEGI CLARITY and Waterfront.
This will be KCP's third investment in the last 9 months. KCP make equity investments into growth businesses and has an outstanding track record of delivering strong returns for its investors and supporting management teams to create exceptional businesses.