Viaplay Group boards the new instalment as a Co-Production Partner and will air all four seasons in multiple territories.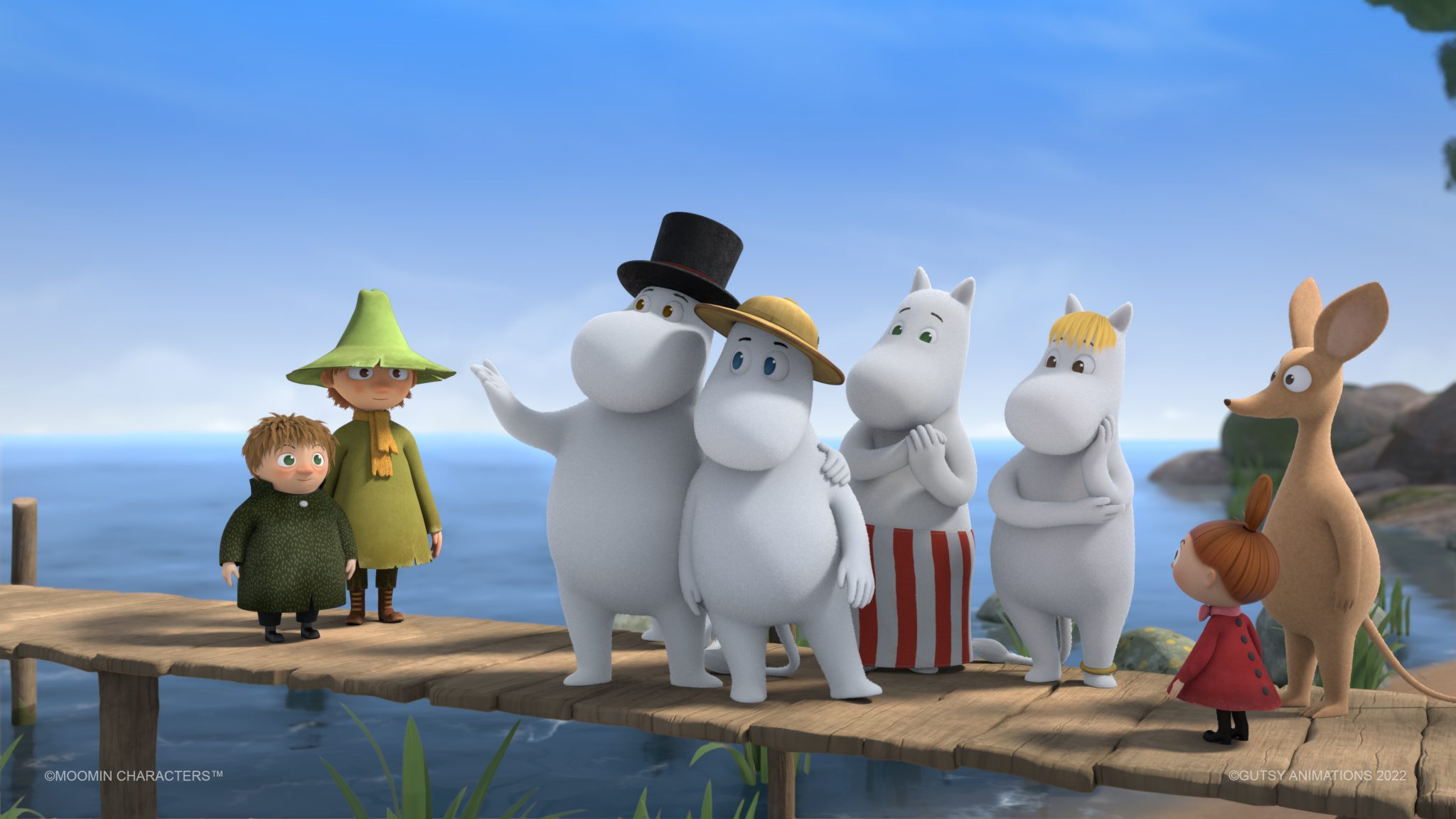 Gutsy Animations' internationally celebrated, Emmy® nominated animated series Moominvalley (13 x 22') has been recommissioned for a fourth season by its anchor broadcasters Sky (UK) and Yle (Finland). Additionally, and new for season four, Viaplay Group has boarded Moominvalley as a Co-Production Partner and will air all four seasons on its Viaplay streaming platform in multiple territories, including Sweden, Norway, Denmark, Poland and the Netherlands.
Produced by Gutsy Animations, Moominvalley is based on the beloved Moomin stories by Finnish-Swedish author and artist Tove Jansson. Season four is set to launch in late 2024 and will be directed by Nigel Davies (Shaun the Sheep), who has worked on previous seasons of Moominvalley and who will take the title of Series Director for the new instalment.
Journey into the magical world of Moominvalley, an idyllic place where the Moomins live in harmony with nature. The series is a whimsical coming-of-age story of family and friendship, and in the fourth season, the thirteen new episodes will be full of unexpected, dangerous and hilarious adventures, each inspired by the importance of taking care of the environment and finding a more sustainable way of living.
Season four will culminate in a thrilling ending, as the beautiful valley faces its greatest threat yet – inspired by one of the most famous storylines within the original Moomin books, a comet speeds towards Moominvalley and nobody knows what to do. Only the kindness, acceptance and unique sense of humour of the beloved Moomins can save the day.
As creatives, we're driven to tell stories that can inspire and bring hope – which is exactly what we aim to do through Moominvalley. The series echoes Tove's work in encouraging values, such as respect for nature, kindness, and acceptance among audiences of all ages, so we're very grateful to have the opportunity to continue doing so with this season four greenlight. Alongside our long-standing and supportive partners Sky and Yle, it's fantastic to welcome Viaplay Group on board and for them to join us in the next chapter of Moominvalley's incredible global journey.

Marika Makaroff, Chief Creative Officer at Gutsy Animations and Executive Producer of the Moominvalley series
Moominvalley has been sold to over sixty countries to date, including Finland (Yle), UK (Sky), Japan (NHK) and Germany (ZDF). The series was recently awarded the Audience Episodic Award at the New York International Children's Film Festival 2022 and was also nominated for the British Animation Awards 2022. Additionally, season three of Moominvalley was awarded the Albert certification in recognition of Gutsy Animations' sustainable production processes.