The conference will take place on 2 October at the Wellcome Collection Museum in London, from 11am until 5pm.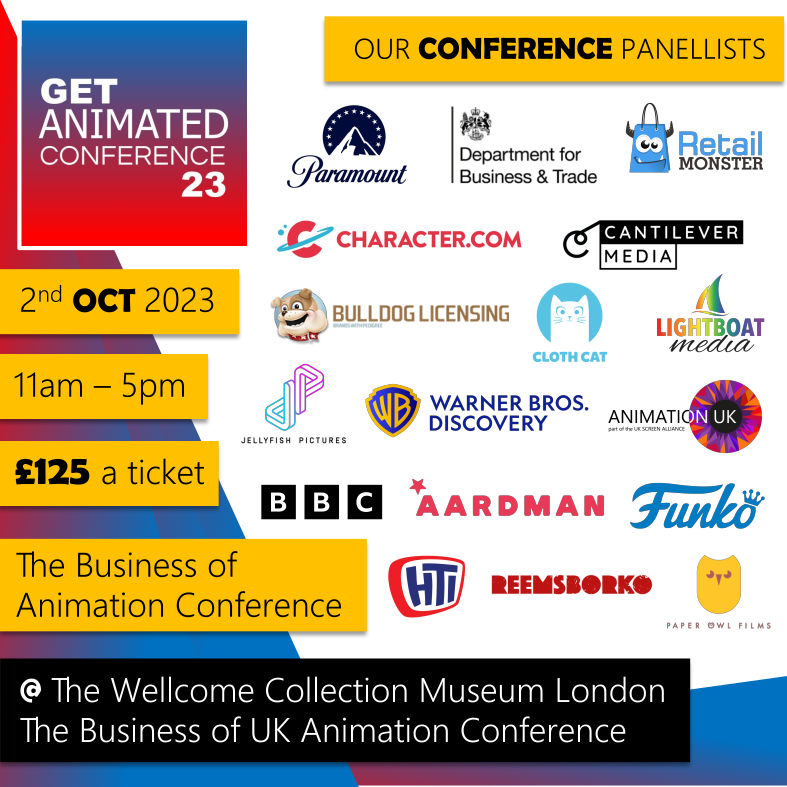 Get Animated has announced the full line-up of panels and panellists for its upcoming 'Business of Animation' conference. This includes its first Get Animated commissioners panel with senior executives from BBC, Warner Bros. Discovery and Paramount.
Other confirmed panellists include senior executives from Paper Owl Films, Serious Kids., Funko and HTI Toys. Get Animated panellists already confirmed include Animation UK, Aardman, Cloth Cat, Jellyfish Pictures, The Department for Business and Trade, Character.com, Bulldog Licensing, Retail Monster, Reemsborko, Light Boat Media and Cantilever Media.
I want to thank all the panellists and moderators who are taking to the stage for our first business of animation conference. We are now in full planning stages for our educational conferences in 2024 which will give students, animators and producers a better understanding of the business they all contribute to in the UK.

Ryan Beaird, CEO of Get Animated and Brands Retail conferences
Get Animated is targeted towards senior executives from animation studios, commissioning, finance and distribution, L&M, toys and retail. There are a limited number of tickets available. Tickets and registration for the first conference can be found here.