Get Animated Conferences have confirmed the dates of their first 'Business of Animation' conference, which will take place on 2 October at the Wellcome Collection Museum in London.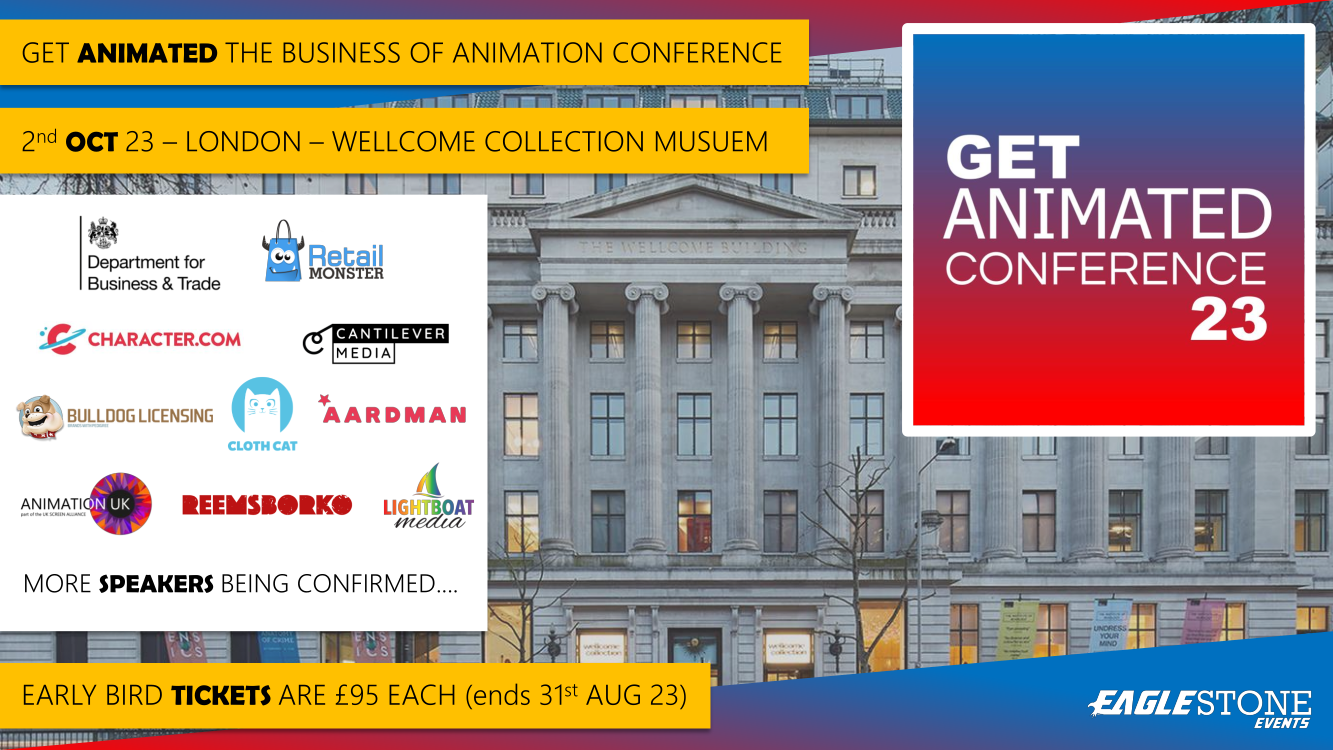 Running from 11am to 5pm, the imaginal event is targeted towards senior executives from animation studios, commissioning, finance and distribution, L&M and retail.
Get Animated panellists confirmed so far are Animation UK, The Department for Business and Trade, Aardman, Cloth Cat, Character.com, Bulldog Licensing, Retail Monster, Reemsborko, Light Boat Media and Cantilever Media. The event organisers will also share details of the conference's plans going forward into 2024.
Get Animated will become a CPD accredited educational series program, with its focus to be on educating the production workforce of the animation industry in the UK solely on the aspects of how the business works, and not the creative and technical side of the industry.
Seminars and panels throughout 2024 in Birmingham and London will cover trademarks, copyright, contract law, employment, raising finance, ideas on commercial potential through development, L&M, product development of merchandise and how IPs become commercial hits, and what it takes to become entrepreneurial and run independent studios.
Get Animated UK will help students of animation and those already in junior and senior production roles understand the business side of animation which will help our industry and UK PLC.
Those that know me see that I straddle both the creative side of animation to the commercial and branding side of the industry.

The global animation industry is going through massive changes, and international competition is huge – so we want the UK animation industry workforce to have a better understanding of the business from the ground up.

This will create more entrepreneurs, more UK created IP that stays British and diversify our creation and output of UK IP such as adult animation, anime and digital animated short form content.

Ryan Beaird, CEO of Get Animated and Brands Retail conferences
There are only seventy tickets available for this first VIP set of panels and the deadline for the early bird rate ends on 31 August. Register for the first conference here.