Last year, the then freshly-established studio landed their first feature documentary, Victim/Suspect, which has since gone on to receive critical acclaim.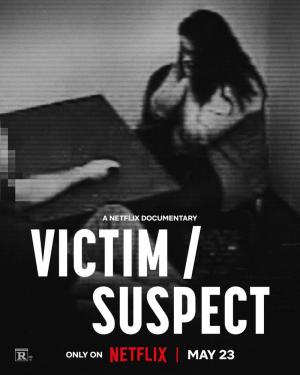 When Flying Duck Studio Lab was just about to open their doors in 2022, as a new creative studio in the industry, focusing on design and animation, it was commissioned by the American company, Neon Zoo to produce all graphics, titles and animation on new feature documentary, Victim/Suspect, for Motto Pictures and Netflix US.
Within a short amount of time and initial meetings with the director Nancy Schwartzman, Motto Pictures, Netflix and Neon Zoo, a four-month production commenced, while the studio was also being built.
This year, the documentary premiered at Sundance, where it was nominated for the prestigious Best US Documentary Competition award, receiving critical acclaim. The documentary has also been recognised at CPH:Dox, securing a nomination for the esteemed F:act Award. The documentary, which is now available on Netflix, has already created a stir in the United States.
Victim/Suspect exposes a distressing truth: women who exhibit tremendous courage by reporting sexual assault are unjustly charged with perjury and incarcerated. The documentary, led by award-winning investigative journalist Rae de Leon, presents a narrative that challenges systemic failure, police procedures and the urgent need for change. It has already been hailed as a powerful testimony that sheds light on the alarming mishandling of sexual assault cases by law enforcement agencies. 
As a creative studio that focuses on ethical and inclusive productions, showcasing underrepresented voices and stories, Flying Duck Studio Lab took immense pride in its involvement with this production, recognising the significance of sharing this crucial story with the world.
When Elyse Kelly, the director of Neon Zoo contacted us and told us about the documentary, we were on board from the very beginning. We knew it was going to be a big project while also building our own studio, but the importance of the story and the thrill of delivering beautiful graphics and animation to accompany and support the message and footage was too enticing. It was an amazing production and such a pleasure, working for Neon Zoo. We are very proud to have been a part of this film.

Josephine Amalie von Bülow, Producer at Flying Duck Studio Lab