Arthurian-inspired horror series for adult market already in development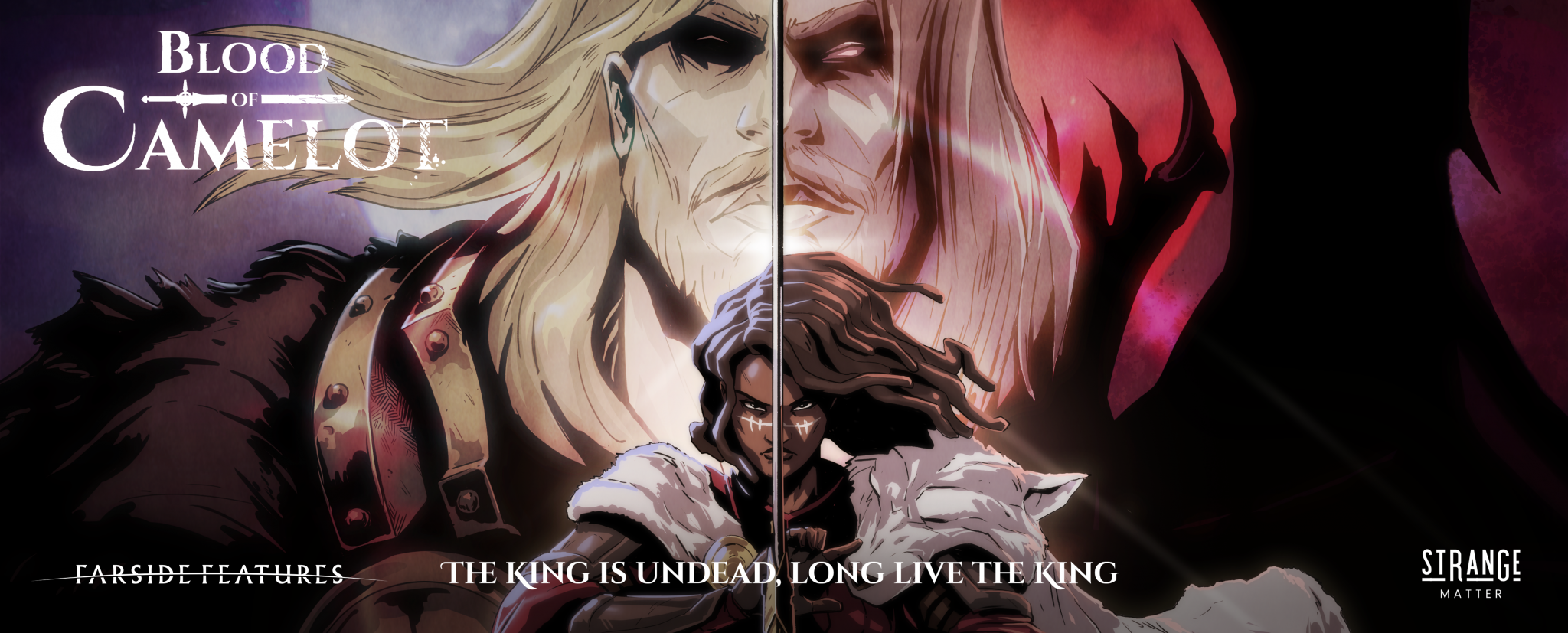 Farside Features have partnered with Strange Matter Media Ltd to develop and produce a slate of animated series for the adult market. Their first project is BLOOD OF CAMELOT, a dark fantasy that reimagines King Arthur as a vampire despot ruling over a blighted realm. 
Blood of Camelot sees King Arthur making a terrible choice to protect his kingdom, a decision that splits the knights of the roundtable and corrupts the dream of Camelot. As the realm falls prey to vicious monsters and vampiric knights, only Guinevere and Arthur's former champion Lancelot can save the king from himself.
With work on the pilot underway, the team is looking to place the series with a network during 2022.
We're incredibly excited to be developing Blood of Camelot with Strange Matter Media. This is a dream project for us, as myself and many here grew up on a strict diet of anime and comic books. Since starting out in animation, it's been my goal to push the industry here in the UK and start focusing on more adult animated content. Blood of Camelot is such an exciting project for Farside Features, our very own animated series built from the ground up which is already shaping into something amazing.

Dylan Shipley, Farside Features' Creative Director
Blood of Camelot combines our mutual love of folklore, mythology and horror. Farside Features are the ideal partner to bring the show's sweeping action and emotional depth to life, giving familiar characters an unexpected and often brutal twist.

George Mann, Strange Matter's joint CEO and Sunday Times bestselling author
The early visuals are nothing short of extraordinary. The story we're crafting alongside Dylan and the team at Farside Features is truly epic in scope, while never losing sight of the very human story at the heart of the Arthurian mythos.

Cavan Scott, Strange Matter's joint CEO and New York Times bestselling author