Of the nine AHRC funded programmes to support Creative Clusters across the UK last year, Animation UK formally supported the successful Yorkshire and Humber Screen Industries bid, XR Stories.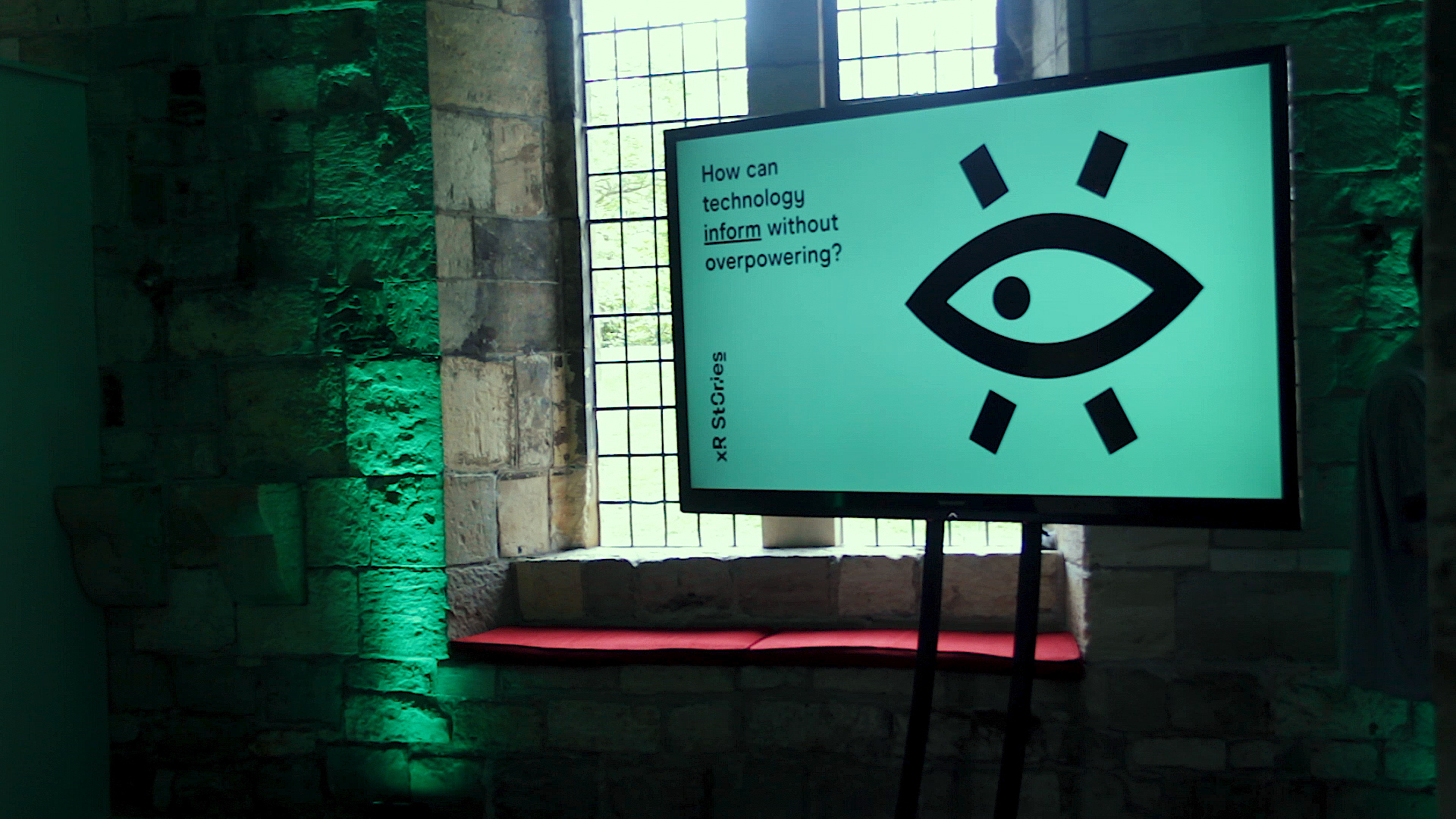 With a £15 million investment to further support regional growth through research and development in immersive and interactive digital storytelling, XR Stories is now up and running and actively supporting innovative new projects.
What makes this partnership particularly pertinent and vital to Animation UK and our members, is that one of the early themes for XR Stories will be a focus on Children's content, and that the partnership will support regional animation companies. This will also provide a means of drawing in wider companies and studios, from across the UK and internationally, through work with Animation UK.
In September last year, nine Creative Industries clusters across eight UK cities were announced in an £80 million creative sector plan to bring together creative hubs with researchers and businesses, as well as the establishment of the Policy and Evidence Centre (PEC). The Nesta-led initiative was created with the vision of to provide independent research and authoritative recommendations will aid the development of policies for the UK's creative industries, contributing to their continued success. Shortly afterwards, Channel 4 announced the establishment of their new HQ in Leeds, which is another key factor to greatly impact the production sector in the budding region.
The core partners of XR Stories – the University of York, BFI and Screen Yorkshire – were supported in their bid by a wide range of games, TV, film, digital media partners and Yorkshire Universities. XR Stories is headed up by Damian Murphy, Professor in Sound and Music Computing in the AudioLab, Department of Electronic Engineering at the University of York.
XR Stories main aim is to establish the Yorkshire and Humber screen industries cluster as a UK centre of excellence in immersive and interactive digital storytelling, and to provide support for over 600 SMEs across film, TV and games, with internationally renowned research from the region's universities.
"Many of our companies don't have the capacity to engage in R&D in their own right – developing strong partnerships with universities helps to de-risk this activity and so open up new avenues for companies to grow."

"We are interested in the challenge and opportunities that these new technologies bring to storytelling in the creative screen industries, and how research experts and industry can work together to create new content and new experiences. Through this we will enable our regional Creative Cluster to grow to become more successful, and so develop further the creative industries in the UK. We are delighted to be doing this with UK wide partners such as Animation UK, and intend our work to impact on the wider sector and one that is so central to immersive storytelling development."

– Director of XR Stories, Prof. Damian Murphy
Indies based in Yorkshire and Humber are already applying to funding calls and attending events they run, developing the network of the region. The first funding call has generated a huge response and further calls will be released over the months ahead.
Plans are underway to develop the in-depth look at storytelling for children's content, initially by organising an event and drawing on regional and national experts to explore new opportunities and international developments.
 "XR Stories will be looking to understand the audiences for such new immersive and interactive content forms, both new and existing, and all players in this exciting growth industry are interested in what the economic models might be – how do we develop an audience for, and so make money from XR storytelling? The investment available through XR Stories, coupled with the fantastic talent in the region, together with UK and international experts and will place us very well to exploit these opportunities and compete internationally."

– Director of XR Stories, Prof. Damian Murphy
For more information and updates visit: