The Creative Industries Trade & Investment Board (CITIB) report, "Putting the UK's Creative Industries Centre Stage", was released on the 2nd December 2022.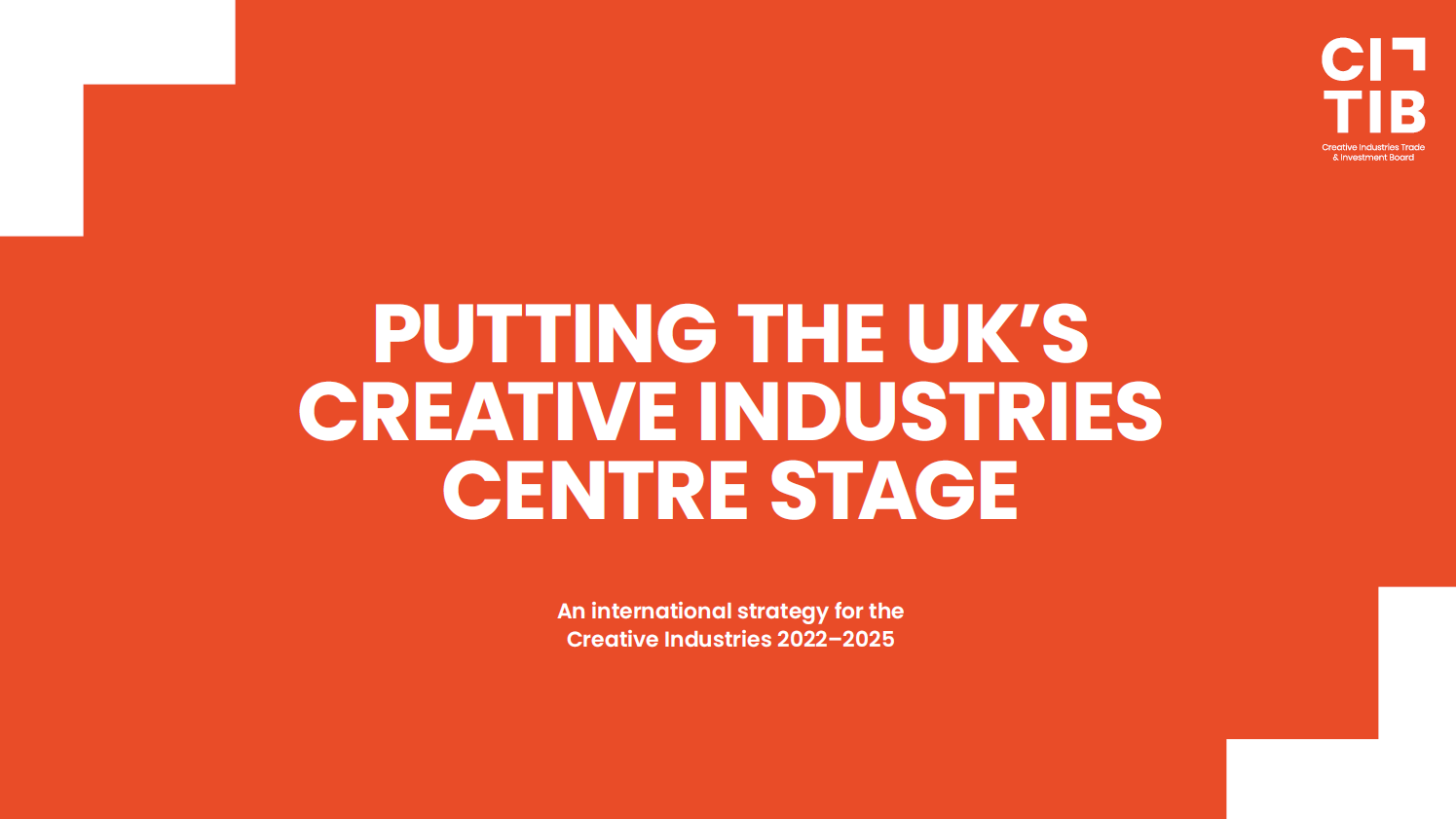 The report sets out a strategy to grow UK creative exports to £78 billion by 2030. The plan focuses on returning the UK's creative industries to pre-pandemic growth rates for exports, increasing inward investment and sharing more data and insights between CITIB sectors and the Government.
To deliver the strategy, CITIB aims to work in partnership with the Government to alleviate trade barriers to enhance movement of goods and global sales of services, and to focus on helping businesses have access to skilled labour, the right trade deals, export support programmes and a forward-thinking IP framework.
Looking at the animation sector as a case study, animated content is highly exportable, transcending language and cultural barriers. With an estimated value of £1.6 billion, UK-held IP rights can create the export and significant downstream revenue, with massive potential for growth in a global industry, valued at £260 billion. The licensed merchandise sales market for the UK animation sector is worth an estimated £250 million annually.
Read more about the UK animation industry case study and the CITIB's export strategy in the full report here.