The VFX & feature animation studio has been recognised as one of the UK's fastest growing companies in the annual Sunday Times HSBC International Track 200 league table.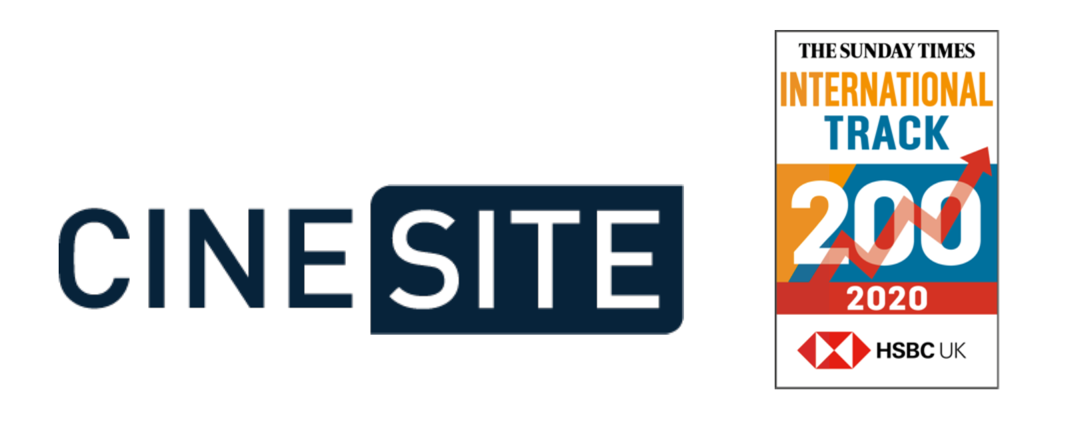 Cinesite, the independent visual effects and feature animation studio, has been named among the UK's leading growth companies as part of The Sunday Times HSBC International Track 200 league table for 2019. It is the only British film company appearing at number 160 in the league, which was published yesterday ranking the UK's highest performing private firms by international growth, it's a testament to Cinesite's hard-working teams around the world.
Now in its eleventh year, the Sunday Times HSBC International Track 200 recognises companies based on their overseas sales in the preceding two-year period. In that time, Cinesite achieved international sales of over £66,326M and overall sales of £72,972M in 2019, its annual international sales growth over the last two years was 35.61%.
"We have grown the business to become a successful global group of studios and such achievement on an international league level is testament to the dedicated commitment of everyone in the business and by the trust our clients put in the work we do."

Antony Hunt, Chief Executive Officer of Cinesite
Earlier this year Cinesite announced it had secured investment from Gryphion Capital Investments along with new banking facilities from Barclays and NatWest which amounted to US$112m to continue its acquisition-led growth strategy.
Over the last five years, Cinesite has expanded and diversified from a VFX-focused company into a feature animation and VFX business. Its Canadian feature animation divisions work closely with filmmakers, taking films from the earliest stages of creative development right through to delivery. The company is headquartered in London with Canadian studios in Montreal and Vancouver with capacity for over 1,300 artists and filmmakers. Upcoming and recent high-profile projects featuring the Cinesite group's visual effects include Avengers: Endgame, Rocketman, The Witcher, No Time To Die (it's our 8th Bond movie!), Black Widow, The Addams Family & the animated adventure Riverdance.
The BFI estimates that VFX generates over £1billion of value for the UK economy with a large proportion coming from inward investment from Hollywood studios.