Leading kids' entertainment specialist CAKE has signed an agreement to distribute brand new preschool 2D animated series Tish Tash.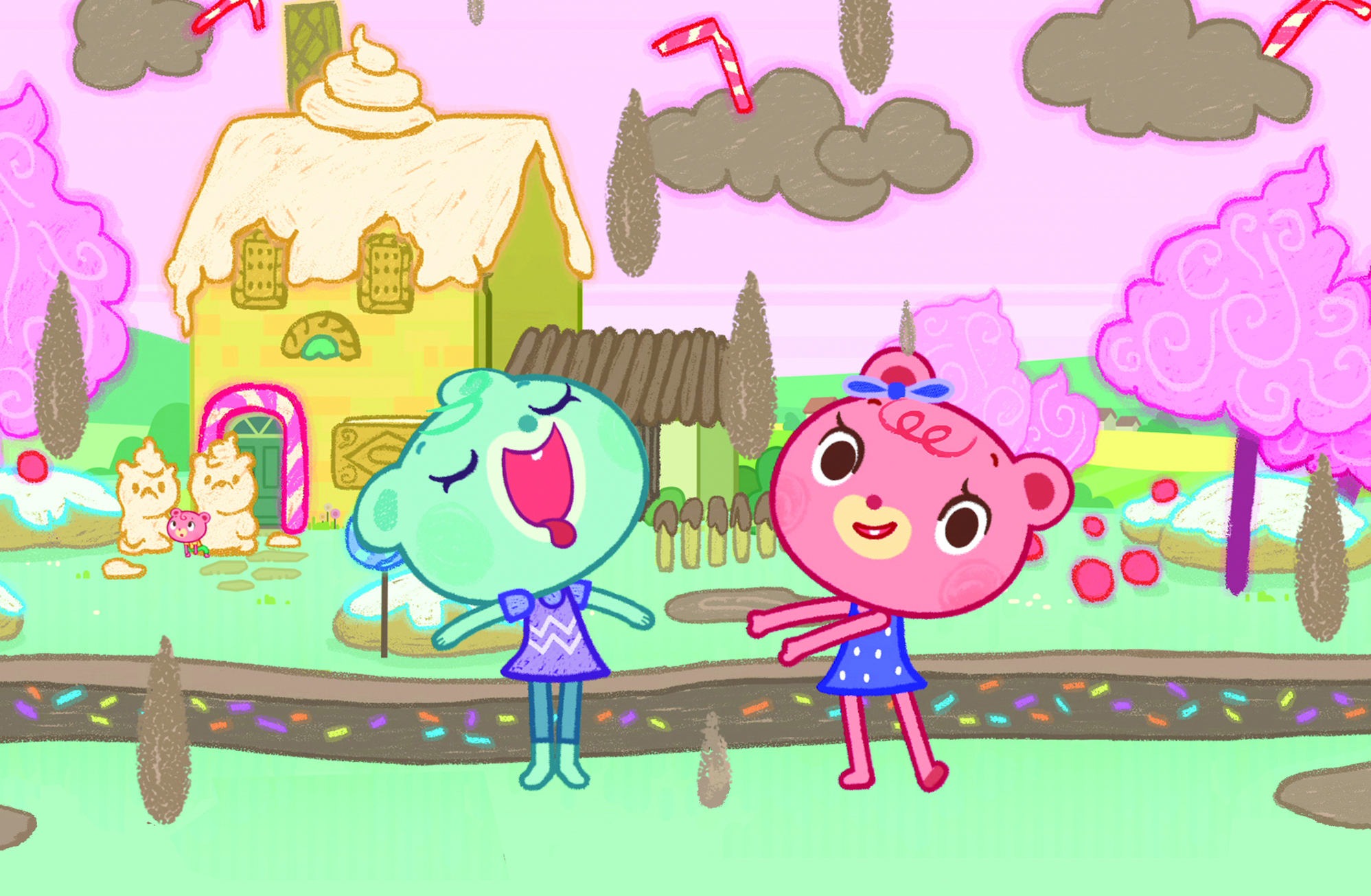 Aimed at 3-5 year olds, Tish Tash is being produced bySouth Korean animation shop Studio Gale, Singapore-based August Media Holdings, Philippines media group Synergy88 Entertainment and BAFTA and Emmy Award-winning UK based Karrot Entertainment. CAKE will be introducing the title at MIPCOM following the series' premiere on EBS in Korea on 28th September.
"Tish Tash has huge potential – a fresh take on what it's like to have an imaginary friend, something most children have experienced and can relate to. We are very excited to be working with Studio Gale, August, Synergy88 and Karrot; strong partners from around the world, whose collaboration has resulted in a truly global approach."

Ed Galton, CCO & Managing Director at CAKE
Tish Tash (52 x 5') follows the adventures of a young bear called Tish, her bear family and her larger-than-life imaginary friend Tash, as they learn about the world around them. No matter what troubles they face — be it surviving long, boring car trips or helping Tish's baby brother not to be too sad about losing his favourite toy — these special friends can create new worlds around themselves, embarking on fun adventures while inspiring imaginative play and problem solving in young children.
Family life is at the core of the series. With sparky, kid-voiced performances and genuine warmth created by believable and funny family dynamics, both kids and parents will deeply identify with the stories.
"We are thrilled to present Tish Tash to the world with CAKE, and alongside August, Synergy88 and Karrot, who is one of the most creative companies in the UK. We believe young children around the same age as Tish and Tash may be having a hard time due to the current pandemic and we hope Tish Tash will encourage children to use their imagination to overcome this difficult time, while entertaining them with delightful adventures."

Chang-Hwan Shin, CEO at Studio Gale
Find out more about CAKE Entertainment at: cakeentertainment.com
Find out more about Karrot Entertainment at: karrotanimation.com