Leading kids' entertainment specialist CAKE has announced it has partnered with Arcana Studios on animated family-friendly comedy series My Brother The Monster.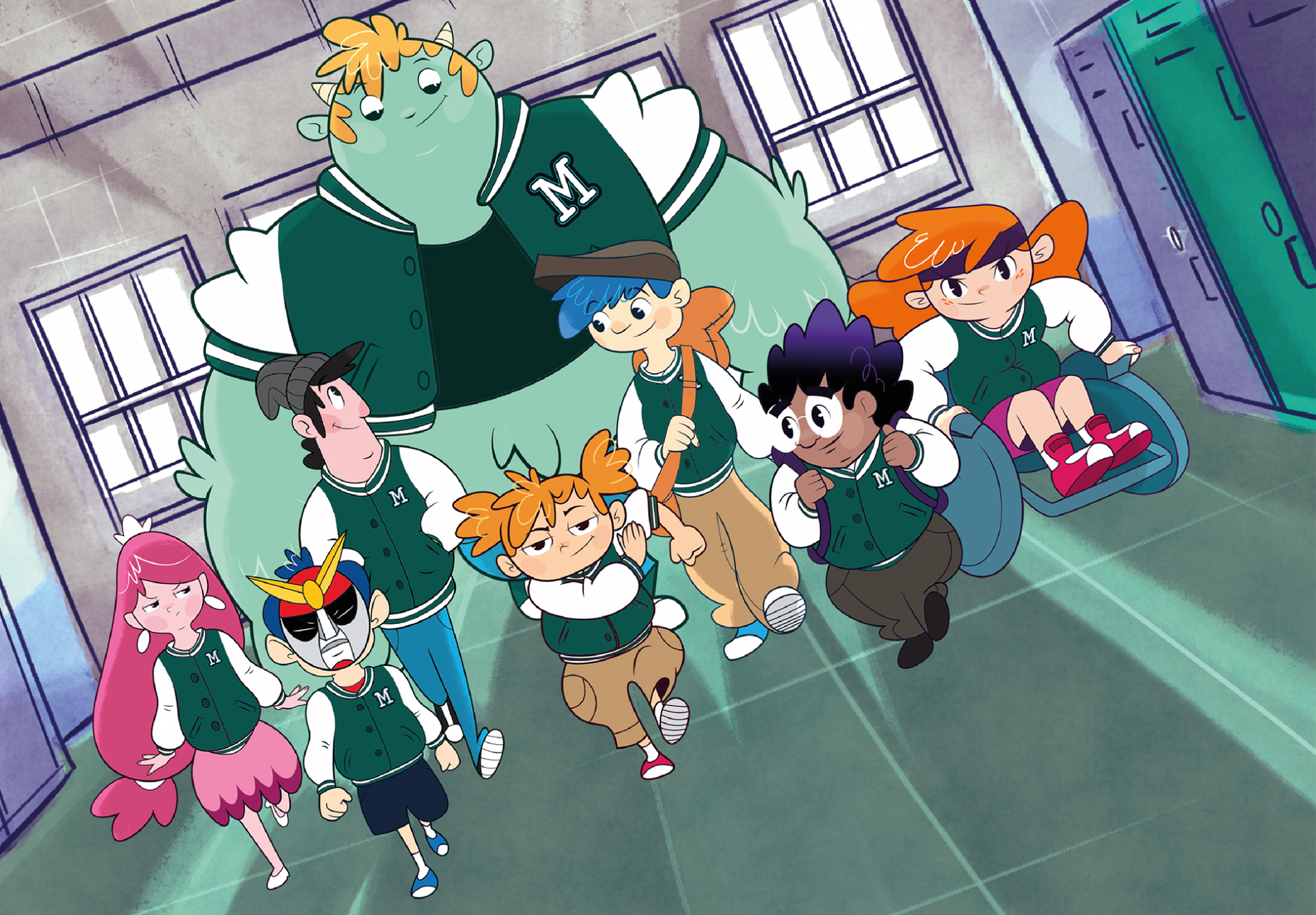 Produced by Canadian animation house Arcana Studios and Mexican production company Gasolina Studios, My Brother The Monster (26 x 11') is aimed at ages 6-8 years. CAKE comes on board as international distributor.
Petunia's ordinary summer becomes extraordinary when a cute ball-sized furry monster rockets down to earth from outer space!  As it turns out, Mombou, our cute furball is actually a 9ft monster who quickly becomes part of the family. Petunia and her 'little big brother' make the perfect team, however, when Mombou becomes worried, anxious or overwhelmed he reverts back to his original small size, which happens a lot… particularly at school. But Petunia along with her classmates, help Mombou feel secure, keeping him out of trouble as well as learning a lot from him too!
A character driven series, My Brother The Monster demonstrates values of acceptance and resilience. Mombou's ability to grow and shrink depending on his emotions visually represents the challenges some children face and encourages them to support a sibling or friend who might be slightly different to themselves.
My Brother The Monster is a tale of friendship and inclusion. We are excited to be working with Arcana Studios and Gasolina and are looking forward to introducing our partners and broadcasters to Petunia, Mombou and all their friends!

Ed Galton, CEO at CAKE
We're excited about partnering with CAKE on this beautifully animated series. Arcana met with Gasolina just before everything shut down in 2020, and I'm so very proud of what we accomplished as My Brother The Monster is a testament to everyone's passion and talents as we adjusted and worked remotely from home.

Sean Patrick O'Reilly
The passion we have for this show has helped it be the first ever animated series in co-production between Mexico and Canada. Having the support from CAKE validates the effort of our amazing team.

Joe Alan

í

s, Executive Producer
I believe our main responsibility is to create safe and happy spaces for kids to engage with fantastic stories. My Brother The Monster is the type of content we want to create that is meaningful, emotional, and human.

Ernesto Molina, Creator and Showrunner