The leading kids' entertainment specialist has announced its partnership with Canadian-based award-winning studio Squeeze Productions on their latest offering from the Cracké franchise, Cracké Family Scramble.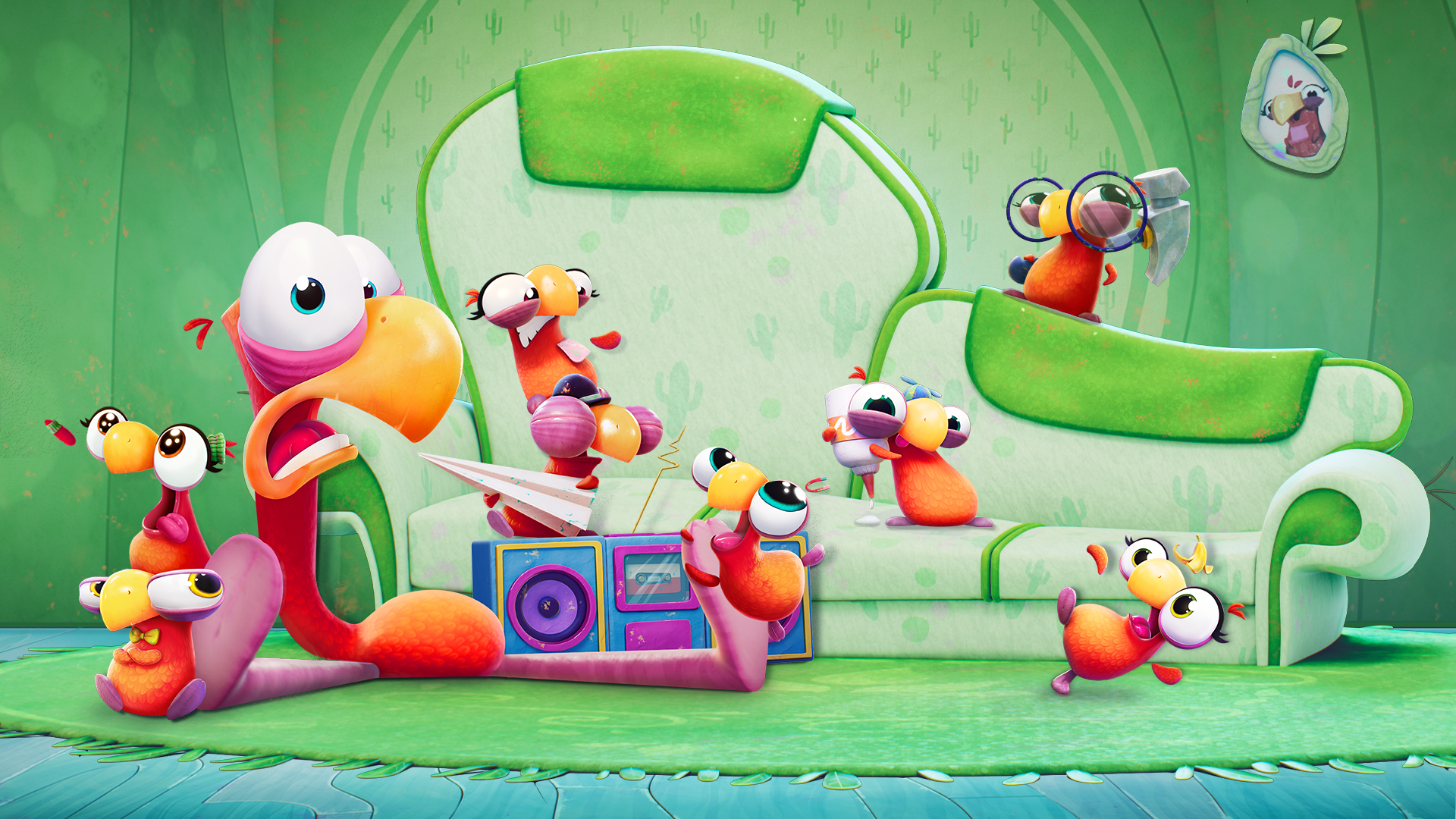 The family skewed non-dialogue 3D animated comedy, now in a longer format (52 x 7'), exploits the slapstick humour and high-quality animation of the original shorts, which aired in 210 countries and territories including on Disney, Nickelodeon, Cartoon Network, Teletoon, Tencent and Canal + and achieved over 600 million views worldwide on digital platforms, including Cracké's YouTube channel.
In Cracké Family Scramble, the fun antics and over-the-top adventures continue as overprotective first-time daddy ostrich Ed scrambles to keep control over his household. New to parenting and on his own with eight kids, Ed tries to be the best dad he can and luckily, his unlimited cartoon powers and ingenious creativity more than compensate for his lack of experience, as he successfully manages to turn every family activity into an exciting adventure while contending with his mischievous neighbours, the crows, who are hell-bent on ruffling his feathers.
Cracké Family Scramble has been shortlisted for Best Animated Kids Programme at this year's Content Innovation Awards, results of which will be announced at MIPCOM. Game and licensing plans are in the pipeline. CAKE will handle international distribution rights to the series produced this year.
We are excited to be working with Squeeze on Cracké Family Scramble, a fun, family-first, high quality adventure series, in which hilarious stories and physical humour centre around family life and the many challenges of an inexperienced parent!

Ed Galton, CEO at CAKE
We are absolutely thrilled to partner with CAKE and their exceptional team for the global distribution of Cracké Family Scramble. With our series in such capable hands, we have no doubt that it will reach every corner of the world. We look forward to sharing Ed's captivating adventures with audiences worldwide!

Chantal Cloutier, Executive Producer at Squeeze Productions