The leading kids' entertainment specialist teams up with Oscar nominated writer Annie Mumolo and Groundlings alum comedian Ariane Price.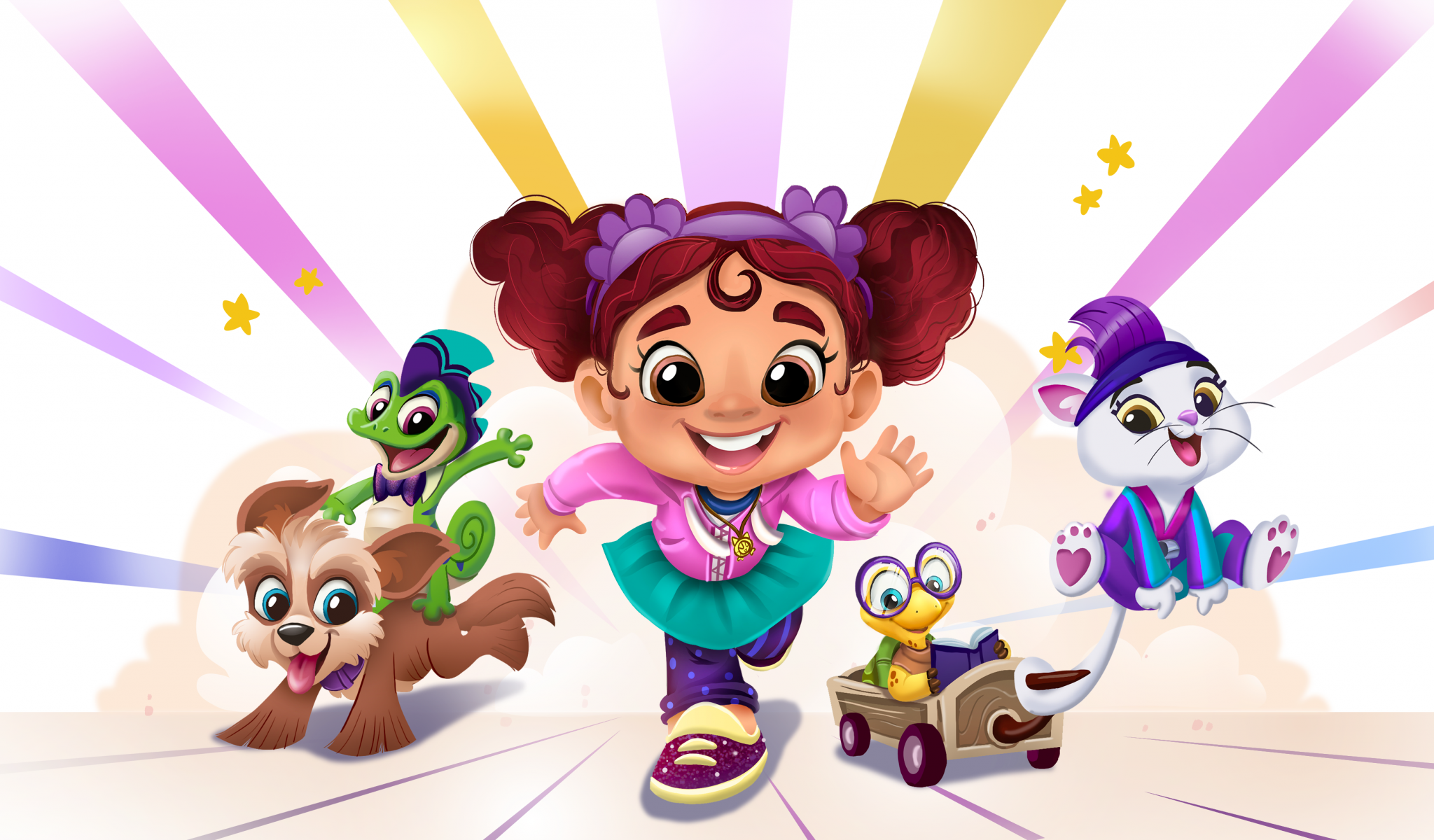 CAKE has teamed up with Annie Mumolo and Ariane Price on Lulu and The Help You Crew, a 3D CG series originally developed with Reel FX Animation. 
The 52 x 11 minute episodic series targeting 3-5 year-olds was created by Annie Mumolo, writer of blockbuster feature Bridesmaids and writer and star of instant cult classic Barb and Star Go To Vista Del Mar, and Ariane Price, senior member of the famed Groundlings sketch and improv comedy theatre. Working closely with Annie and Ariane, CAKE are leading development and production with Reel FX Animation as Exec Producers. CAKE will distribute the series internationally.
Lulu is an extraordinary eight-year-old girl who lives in the multicultural melting-pot of Vista Feliz with her Argentinian grandmother Abuelita and an eccentric, hilarious and perfectly imperfect crew of rescued pets; a cat, chameleon, turtle and puppy, all of whom she gave a second chance, a home and a different kind of family. Together, they help the town's pets and young animals overcome everyday childhood challenges such as feeling overwhelmed by new experiences, dealing with sibling rivalry, being worried about what other people think and being afraid of the dark, to find the confidence to be their best selves, both inside and out.
Belly-laugh-inducing, song-fueled stories, inspired by Annie's and Ariane's own experiences of mixed ethnicities, Lulu and The Help You Crew is infused with empowering takeaways and tools to help children everywhere with the daily challenges of childhood while celebrating the differences that make us special.
Lulu and The Help You Crew is a show that we feel perfectly meets the needs of our time. Ariane and Annie are stars on the improv scene and so we are very excited about what that can bring to younger audiences.

Ed Galton, CEO at CAKE
As mothers, pet rescuers and comedians we are excited to share this heart felt project that will have both kids and their parents laughing and learning.

Annie Mumolo and Ariane Price, Creators of Lulu and The Help You Crew