Leading kids' entertainment specialist CAKE has announced its partnership with London-Nairobi-based female-led studio, Kukua on Super Sema, the world's first-to-launch African animated kids' superhero franchise.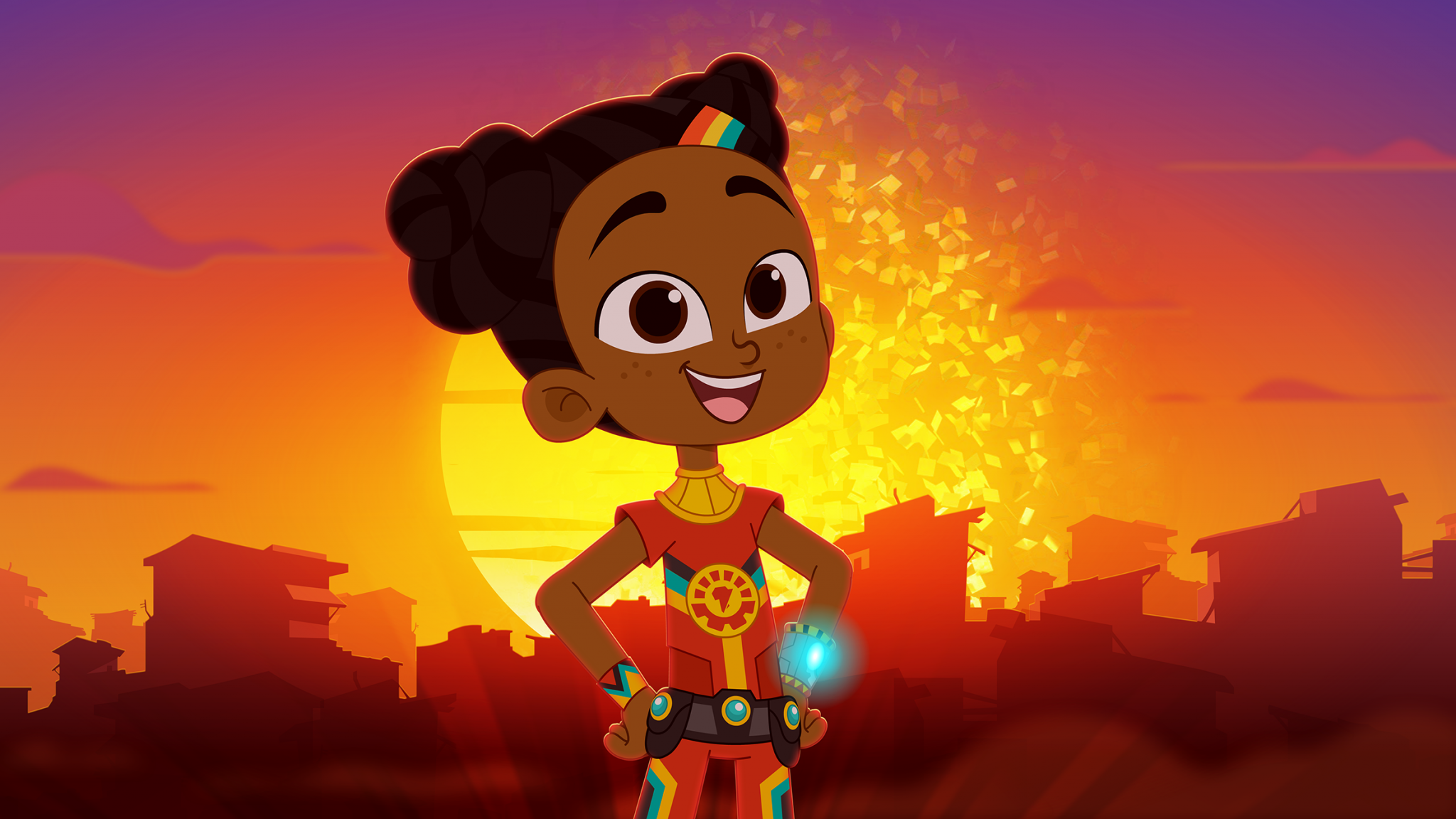 Exec produced by Oscar-winning actor Lupita Nyong'o, (12 Years a Slave, Black Panther, Us), Super Sema is written by four-time BAFTA winner Claudia Lloyd (Charlie & Lola, Mr. Bean, Tinga Tinga Tales). CAKE comes on board as international distributor.
Super Sema follows the world-changing, STEAM-fuelled adventures of a brave and heroic 10-year-old girl, Sema, and her twin brother MB as they protect their African village from the villainous Tobor and his bungling robot army. A heartless artificially intelligent ruler, Tobor meets his match in Sema, who learns that with determination, creativity and a helping hand from the amazing worlds of science and technology, anything is possible!
A YouTube Originals series with over 50 million views and an NAACP Image Award nomination, Super Sema (20 x 5') first launched on International Women's Day in March 2021, with a second season (12 x 11') premiering in June this year. Complementary STEAM educational videos explore the science behind the series with fun, kid-accessible experiments and crafts.
Super Sema toys including talking dolls and plush are set to be released by Just Play in North America later this year, with additional publishing (Penguin Random House and Bendon) and apparel (Bentex) deals previously announced.
Super Sema encourages and inspires children to reach their potential and make the most of their abilities. We are thrilled to be working with the talented team at Kukua on this fun and entertaining series and we are looking forward to being part of the next step in the journey bringing Super Sema to more children around the world.

Ed Galton, CEO at CAKE
We are thrilled to be partnering with CAKE to help bring Super Sema and all of her STEAM-powered adventures to even more kids around the world. It's so important for kids everywhere to see themselves reflected on screen and feel empowered to believe that they too can be change-makers, just like Sema.

Lucrezia Bisignani, Kukua CEO