Leading kids' entertainment specialist CAKE and TT Productions have announced their partnership on brand new CGI action comedy Treasure Trekkers, a 52 x 11 minute series launching at MIPTV with five episodes.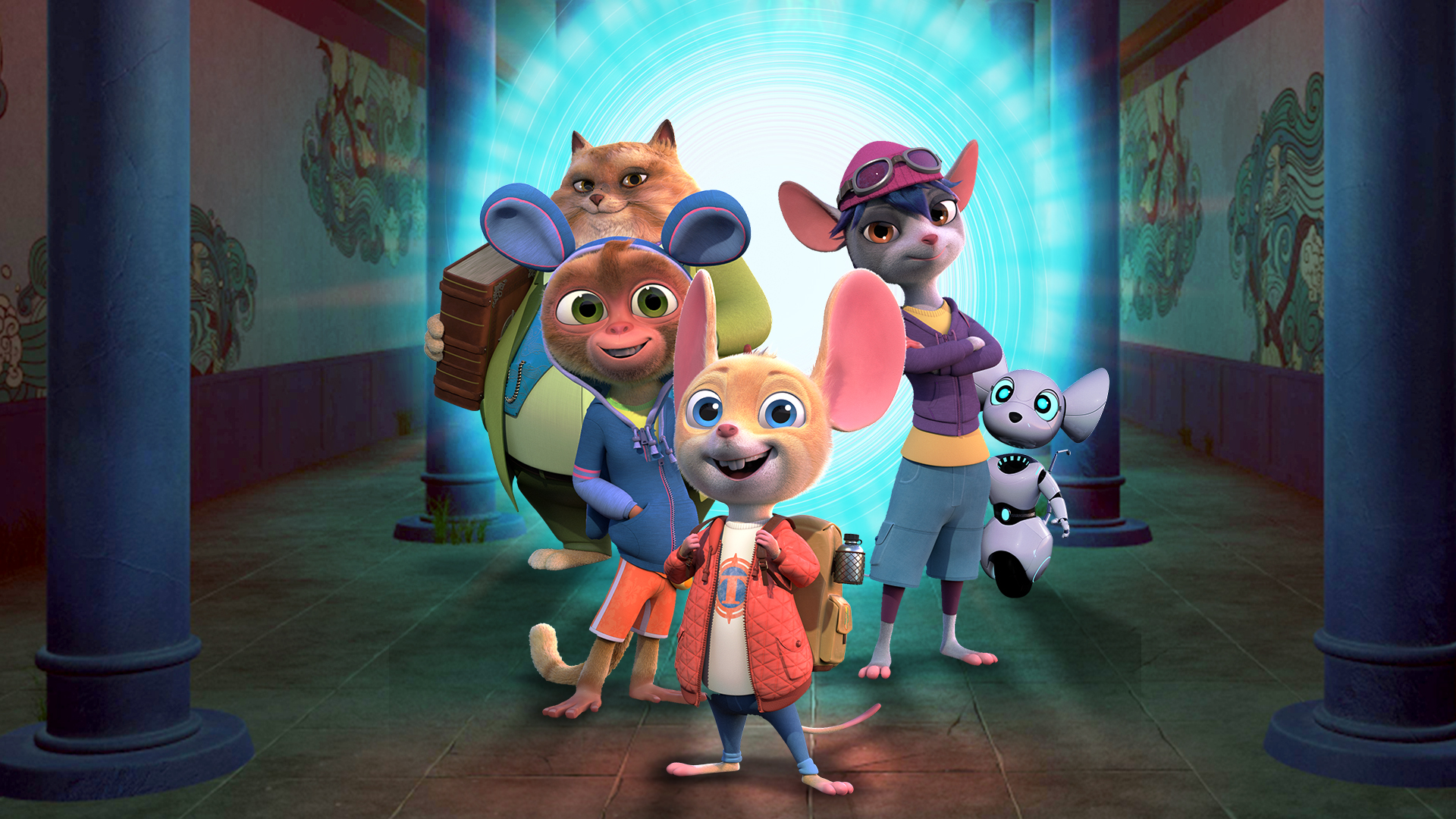 Treasure Trekkers follows the intrepid adventures of three heroic mouse-sized adventurers, who are tasked with preserving and protecting the priceless treasures of the world. Mo, Mac and Mip embark on challenging quests unearthing rare and sometimes magical artifacts, whilst learning to navigate their differences and discovering that the most precious treasures, are the ones that come from within.
"Treasure Trekkers has all the ingredients of an international hit series. Cinematic visuals coupled with universal quest and adventure stories that will resonate with children everywhere."

– Ed Galton, CCO & Managing Director at CAKE
With empathy, friendship and teamwork at its heart, Treasure Trekkers was inspired by the award-winning children's book series Maurice's Valises, by acclaimed photographer and author J.S. Friedman who exec produces alongside former LazyTown Entertainment Exec Agust Ingason.
The creative team also includes Oscar nominee Director Thierry Marchand (Oktapodi) and a multi award-winning writing team led by Andy Yerkes with animation being done out of the company's Tenerife based B-Water Animation Studios.
"We are very excited to work with CAKE. I am certain this will allow us to achieve our mission of delivering empathy through entertainment and inspire kids around the world. This is best realised by creating a high-quality series full of adventure, humour and heart, or as we call it, the treasures within."

– Agust Ingason, Treasure Trekkers' Exec Producer