Leading kids' entertainment specialist CAKE, has announced the international launch of CBeebies' hit series Biggleton at MIPCOM.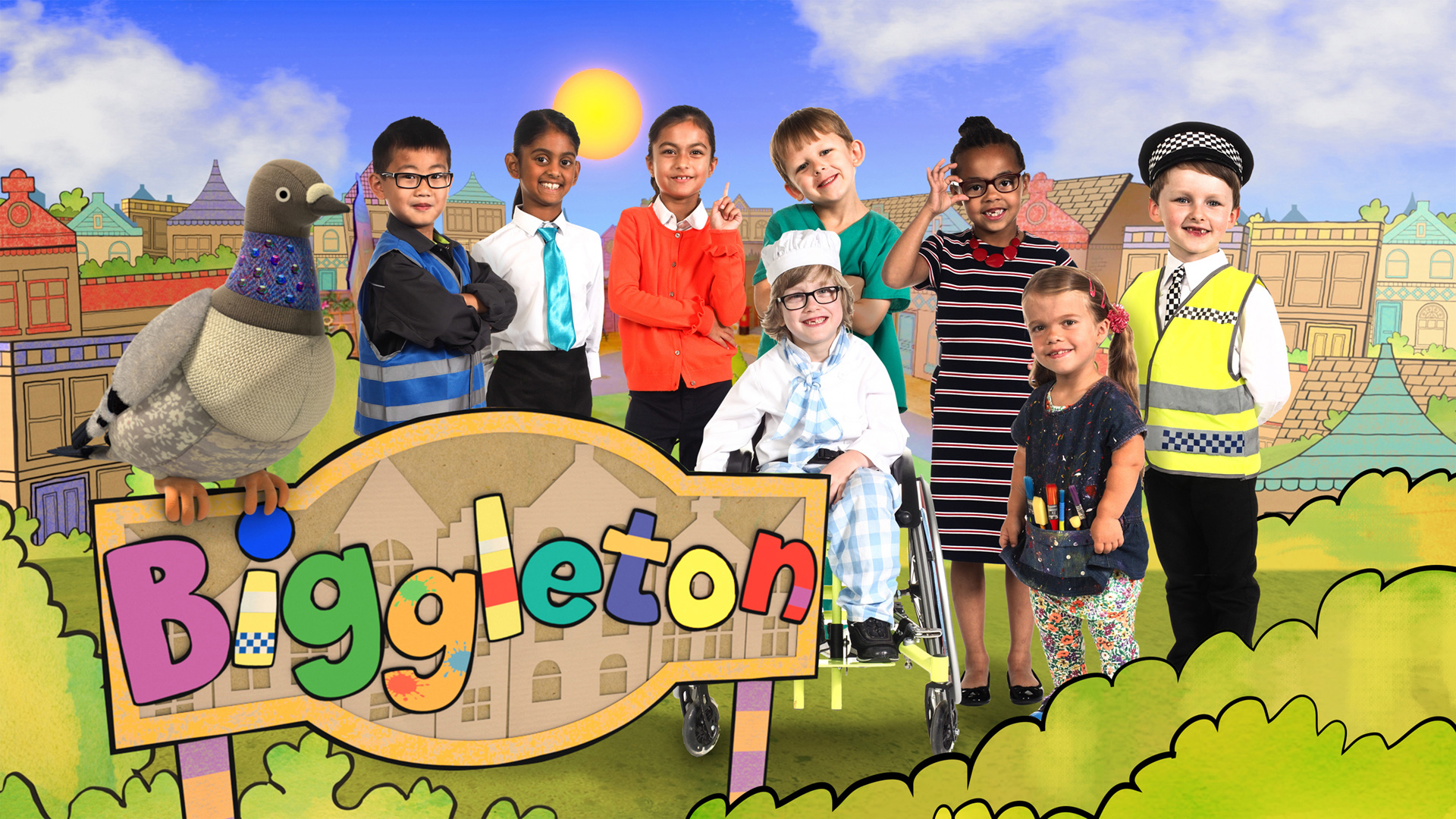 Developed and produced by BBC Children's In House Productions, Biggleton is a unique preschool live action series(50 x 11') which takes place in an imaginary town where a young cast of 5-7 year olds play out their own version of a grown-up world. A young police officer, a gardener, a scientist, a farmer, a hairdresser and a vet are among Biggleton's residents, whose town environment has been recreated using cardboard and beautiful hand drawn detail. From the Biggleton Obstacle Race to looking after a noisy puppy, their jobs and daily lives explore what it means to be part of a community, whilst inspiring children to role play and stretch their imaginations.
"Biggleton successfully taps into children's imaginations and their love of playing at being grown up. We are very excited to be working with the BBC and introducing this much-loved series to the international market."

Ed Galton, CCO & Managing Director at CAKE
Narrated by Eamonn Holmes (Series 1) and John Gordon Sinclair (Series 2), Biggleton first aired on CBeebies in 2017. It frequently features in CBeebies' top 10 most watched shows. CAKE has international distribution rights excluding the UK and Ireland.
"We're delighted that CAKE is spreading the joyful Biggleton message of fun, friendship and inclusion. The format allows kids to watch little ones like them, create a world where everyone is welcome and works together, with themes which have a universal message and appeal."

Helen Bullough, Head of Children's In House Productions