The leading kids' entertainment specialist has announced a deal with Sky in the UK for three series of the African animated superhero show.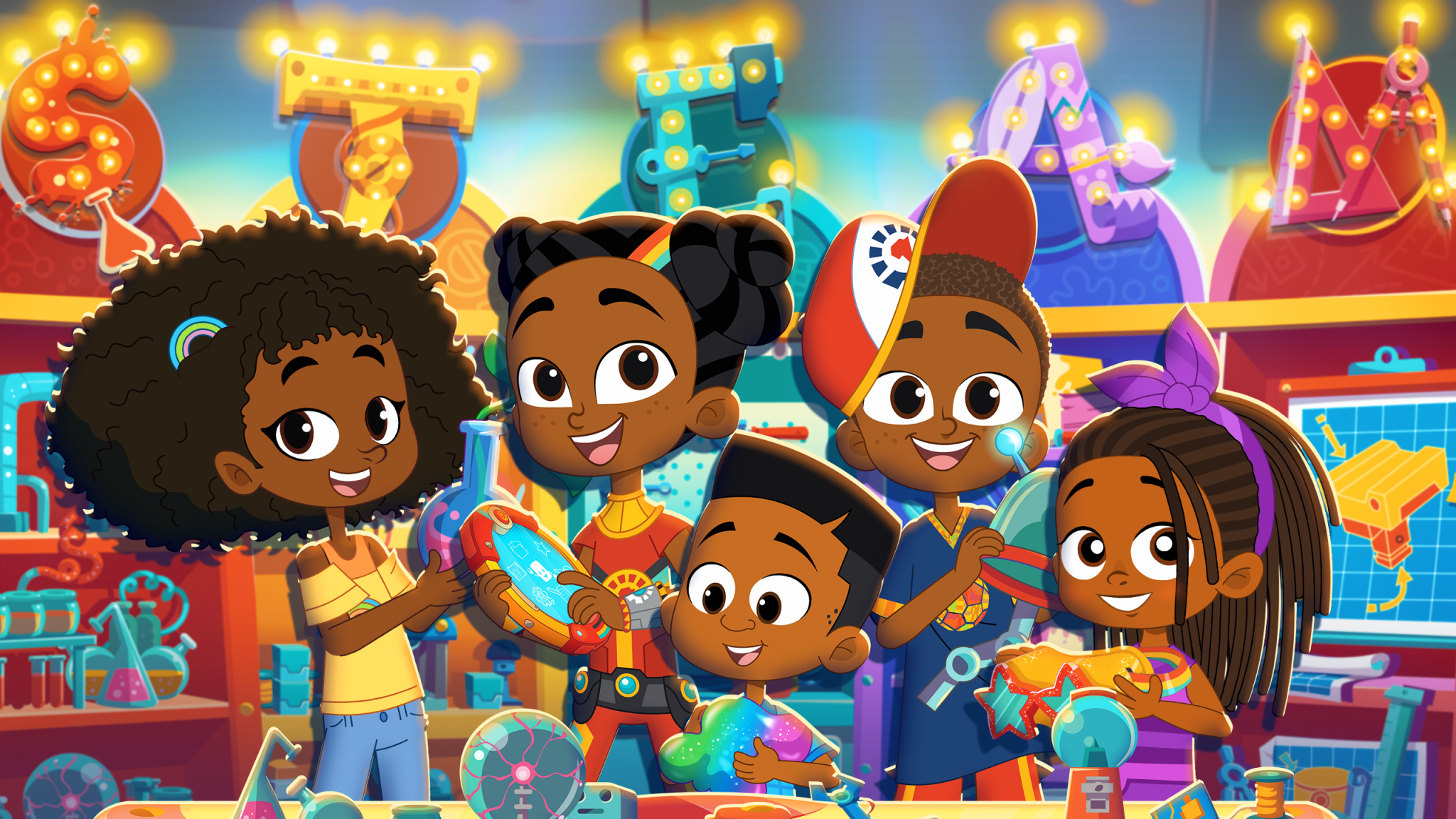 Super Sema was developed to empower and inspire Gen Alpha kids 4-8 around the world to see themselves as makers, creators and technovators, sparking curiosity, creativity and an interest in STEAM (Science, Technology, Engineering, Arts and Math) skills. Produced by London-Nairobi-based female-led studio, Kukua, exec produced by Oscar-winning actor Lupita Nyong'o, (12 Years a Slave, Black Panther, Us) and written by four-time BAFTA winner Claudia Lloyd (Charlie & Lola, Mr. Bean, Tinga Tinga Tales), Super Sema will launch in the UK on 14 August 2023 and will be available on Sky Kids and on the Sky Kids app.
The Super Sema series follows 10-year-old African superhero Sema, who believes that STEAM and kid power can change the world. With her twin brother MB and best friends Aziza, Noah and Makeba, Sema's science-and-tech-fuelled adventures pit her against a villainous A.I. robot determined to take over her world with his bungling mini-bot army. Through her adventures, Sema learns that with self-love, determination, creativity and a helping hand from the amazing worlds of science and technology, anything is possible.
The Super Sema franchise launched as a YouTube Originals series in 2021. Now in its third season, Super Sema has amassed over 115 million views across five language channels and garnered an NAACP Image Award nomination. The series is complemented by free STEAM learning resources, DIY and music videos and downloadable activity kits.
A number of 2024 publishing and product launches have also been confirmed in the UK, including deals with Macmillan Children's Books, independent children's book publisher Sweet Cherry, and Poetic Brands. These deals follow the Holiday 2022 launch of toys by Just Play and upcoming books by Penguin Random House in the US.
We are delighted to have found a UK home for Super Sema and are thrilled to be partnering with Sky Kids on this exciting African animated franchise set to inspire and entertain a new generation of children.

Ed Galton, CEO at CAKE
Collaborating with Sky Kids is a dream come true! Our mission has always been to create a show that reflects the diverse world we live in and empowers children to be the heroes of their own stories. I love that Sky embraces this opportunity for viewers to see themselves reflected in a positive way, reinforcing their sense of belonging, self-worth and uniqueness. We can't wait to see the impact this partnership will have in shaping the minds and hearts of children across the UK.

Vanessa Ford, Executive Producer of Super Sema